Dude, listen to this food prude
Off with ilish-begun bigotry; but do please banish the radish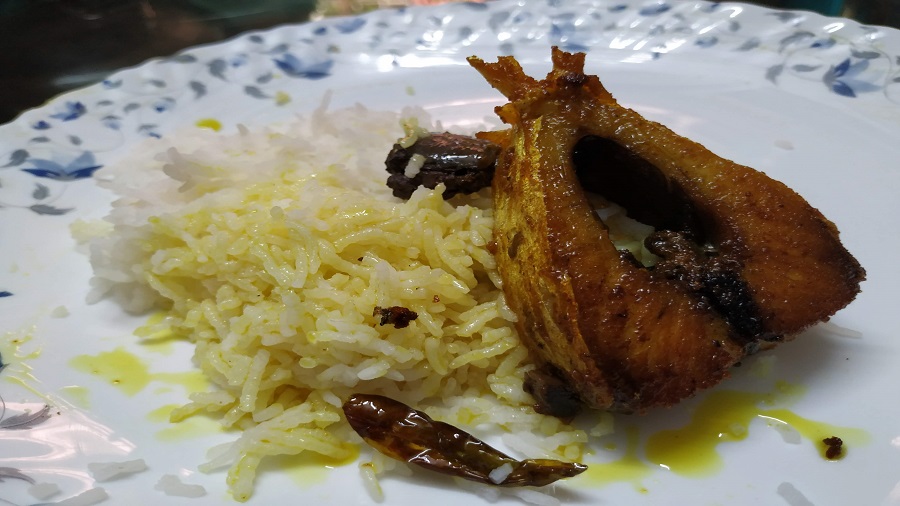 LOVE ALL: Nothing better than the good old bhaja
Paromita Kar
---
Published 11.10.20, 12:57 AM
|
---
This isn't an ode to the brinjal, neither is it an ilish love song. Yet, it is about both, and things much bigger. Existential issues about food require firm handling.
An attempt was made in this column two weeks ago to paint the begun a bumbling idiot. "There are three perfectly divine ways of cooking the very virtuousvilish and none involve the aubergine," the writer proffered, happily ignorant and uninformed on things slices of begun do to a warm and sensuous ilish kalo-jeerer tel jhol.
Food debates in this part of the world have largely been a Ghoti versus Bangal (West Bengal versus East Bengal) issue, but there are curiosities enough. The be-gun detractor spoke of some "ilish curry cooked with aubergine". Excuse me, but is there something I am missing here — some great Indian hilsa curry that is eaten with fork and knife?
There are many similarly bereft of good food sense but won't think twice before making public their poorly developed taste. "Don't put the begun anywhere near the ilish," screamed another separatist on Twitter, "...it will swim back to Bangladesh."
If you thought food is just what goes into your stomach, it is evident you aren't capable of much thought. Food talk says much about a person, the generosity and refinement of character. I've heard good people come in to work, and the first thing they seek to sort out is — "What are we eating today?" And then there are those that suffer an upset stomach and must take half the day off, all on the imagined ravages of ingesting a green chilli. Stomach that, if you can.
For me, recipe-sharing and discussing dinner menus is a perfect way of working together. At the end of the day, there are valuable insights to be gained. A dear friend recently came down with fever, but what ailed him was the fear he had developed olfactory malfunctioning with the insidious virus around. It was only ilish — rather the scent of it — that restored his sanity two days later.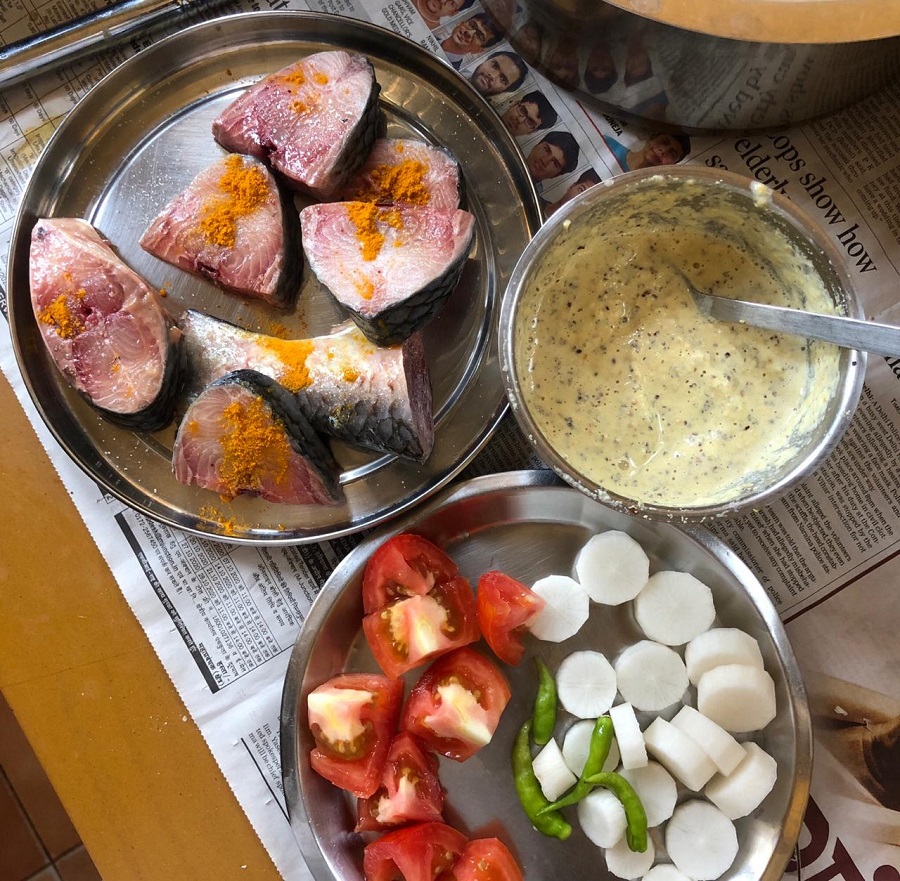 Another friend started dating a man from across the geographical divide because he would fondly send her recipes of the upmas and chutneys he cooked for breakfast, before she had even opened her eyes, maintaining all the while "I love hilish (sic)". It fetched him full marks for a lot of things thereafter. The way to a woman's heart is through her palate, said no one ever.
Every time we sit down to a Sunday lunch of ilish, we say a prayer. The maachwala is an honest man, we nod, our hearts full of goodness, and I make it a point to go over and thank him in the evening for his expertise and acumen. As is the wont, the bond thickens. The next time we go to him, he makes us wait until the others have left. He then uncovers a special stash, murmuring, "Eta Padmar ilish..."
Food is often little about eating. There is this divine morsel I savour through second person narration. "She would smear the pieces in golden paste — mustard, oil, chillies, salt and holud, wrap them up cleverly with two lau (gourd) leaves, and then tie them up," my mother reminisces about her mother. "This she placed deftly at the bottom of the bhaater haanri (pot), when the matir unun (earthen stove) was breathing its last, and the rice was almost done." The pot was huge, it was rice being boiled for more than 10 people, but apparently not a drop of oil or turmeric leaked into the rice. It was art executed to perfection by the grandmother, all of 4 feet and 10 inches.
Truth to tell, the issues we had begun with is like scratching the surface; the allergy can only get worse. "It is the gathi kochu or ol kochu that brings out the best in ilish," the wonder woman-cook says, bringing her childhood days in Barishal to the table. Call it yam or cassava, the generosity of this root can never be overestimated. As also of its leaves, stalks and the loti. "You have not known the love between kanchkola (green plantain) and ilish," she continues. "Or ilisher tok... simmered in a light kancha tentul (tamarind) gravy."
To limit the ilish in narrow domestic walls stinks of a poverty of thought and frailty of spirit. Perhaps it would do well to look around — the Greeks, for example, cook their meat with begun.
Then someone in my work group shares photos of ilish cooked with mulo. You read it right, slices of radish along with chunky tomatoes and what not. "This is how, as a child, I have seen my grandmother do it and this is how we do it. Finis," was his defence, or attack.
Conservative about my ilish liberalism, I can do nothing but grin and bear it.