Jokes go on forever
The pandemic has let loose a new wave of obnoxious sexist humour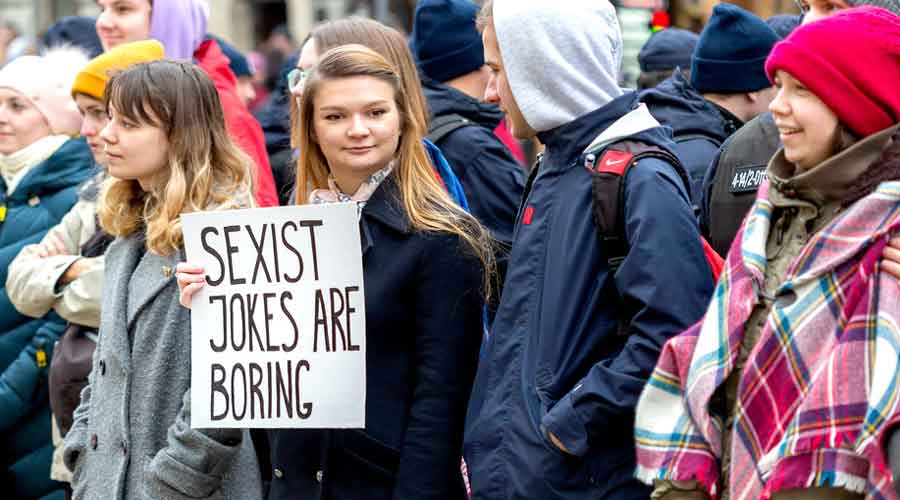 ---
---
Sample this meme: "Be nice to your wife. Restaurants are closed." Laughter emoticon laughter emoticon laughter emoticon. Another one comes with a picture of Tom Hanks and a tagline: "When you get coronavirus with your wife. And it was your only chance to get away from her." What did Rita Wilson, Hanks' actress wife, do? Does Hanks even know he said this? Then there is one that insinuates that the wife and the maid have now switched roles. It depicts the wife slim and sexy, after all the household chores, while the maid is fat and lazy.
The pandemic has made another thing go viral: sexist jokes. Not that there was ever a let-up, but these tough times make putting up with obnoxiousness that much more difficult. Maybe some people with no housework to do can devote themselves entirely to making bad jokes.
Or is it because couples are spending too much time together and it is too much for the men? Because we still don't have as many sexist jokes about men, do we?
"I am tired of memes depicting homemakers as quarrelsome, jealous or foolish and husbands as smug or tortured. It's unfair to both," says an executive.
Even the first family of the entertainment world has not been spared. A meme revives a scene from Silsila with actresses Rekha and Jaya Bachchan. Its tagline says: "Tiffin kaun lekey jaiga" (who will bring the food ) – an obvious reference to Big B's hospitalisation with the virus.
This, despite men "liking" women. "We like women, not content that demeans them," says a friend. Soon after he forwards me a video that he had saved lovingly in his phone gallery. It shows a masked woman shopping in a super-market in a foreign land, her tank top offering a peekaboo. The video comes with an advice: "Women need more masks than one." We need a good vaccine for sexism.