The thrill of no logic
The Blue Jade could be an award-winning example of superficial writing. The novel offers a slightly colourless made-easy package that requires the suspension of all thought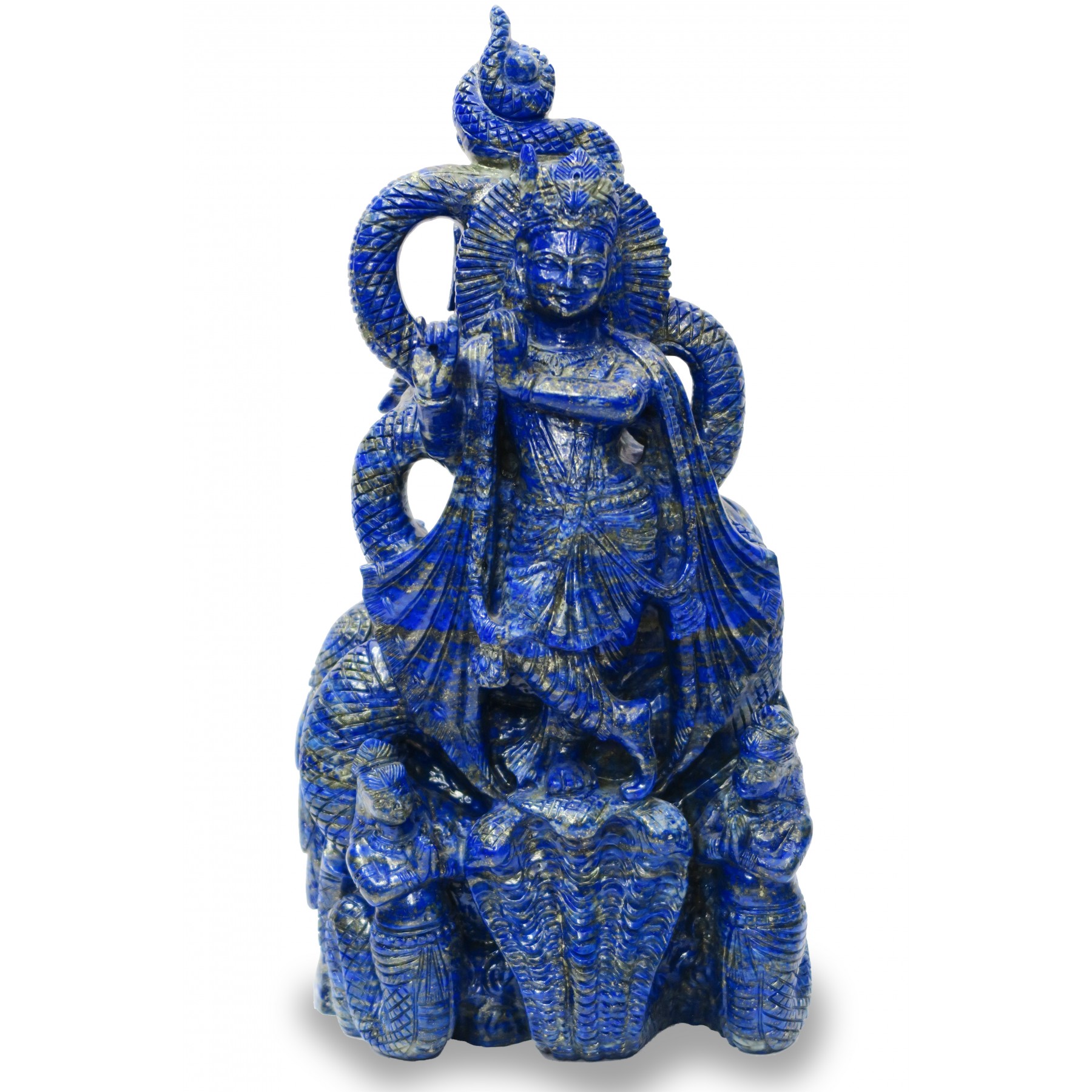 ---
Published 21.05.20, 04:10 PM
|
---
The Blue Jade, as the name suggests none too subtly, is meant to be a thriller. It could also be a travelogue, or a search for destiny inspired by Mirabai, or a tale of awakening, or an award-winning example of superficial writing, or all of these together, as if the writer is not quite sure what would make her thriller unique. We begin and end with Neelam, a smart young woman who lives in Hong Kong, and we understand her even less at the end than when we first meet her, deeply depressed at having unexpectedly lost her parents who were visiting India on a special mission.
The mission is hush-hush. Neelam's parents were trying to restore an exquisite little Krishna image in blue jade — the jade found only in China — to the place from where it had been originally stolen. It was supposed to be one of Mirabai's most beloved belongings. And how would Neelam's parents know where it should go? Here lies one of the biggest puzzles of the book. Under cover of business for an art gallery, which Neelam inherits, her mother helped in smuggling heritage artefacts out of India in order to, it turns out, protect them from thieves and smugglers. Never mind that she does business with smugglers in Hong Kong, a practice Neelam inherits too, although under duress. Her parents' intention, it further turns out, is to return all the artefacts to India. Working out the logic behind that was the most thrilling aspect of the novel, more so because failure was inevitable. Neelam discovered the blue jade — the reason for her parents' journey — from its clever hiding place among her dead grandmother's things. The old lady, too, had meant to return it but fell ill after coming to Hong Kong.
The whole world is after the jade piece, all of them baddies. There are meetings with an art detective who worked with Neelam's parents, a rich woman who is somehow persuaded by Neelam to give up the blue jade which she has just bought from a new thief — who got it off Neelam's parents, I'm guessing — and other convolutions of action, motivation and mood that lead to the quite incredible decision of Neelam to travel to India and find the artefact's original resting place. With something called the Antiquities Wing in India and an Indian government art detective on her side, why does she go to a country she hates with a bit of jade she had threatened to throw into the sea because it caused her parents' death? A mysterious inner tug, perhaps — Neelam's story begins to run parallel to Mirabai's in an audiobook that Neelam listens to — or a sense of duty, or a longing for the unknown, or all of these: the writer leaves our options open.
Then comes the travelogue. Since this is also a chase across India where pursuers and saviours appear and vanish, it reminds us that a thriller should have some exciting bits. With a few passages about the importance of faith thrown in — Neelam goes to Dwarka and Mathura as well as to Merta and Chittor — and, naturally, bits of history, architecture and social observation, the novel offers a slightly colourless made-easy package that requires just the suspension of all thought.
The Blue Jade by Shobha Nihalani; TreeShade, Rs 350