R.J. Palacio is now ready with her new novel Pony
Author of bestselling Wonder decided to foray into fantasy and her latest novel, set in the 18th century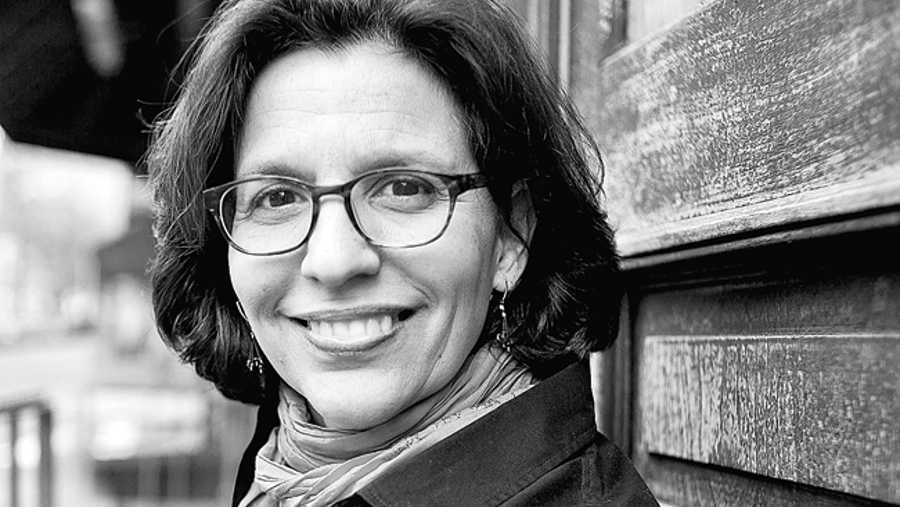 R.J. Palacio
Sourced by The Telegraph
---
Published 27.09.21, 06:10 AM
|
---
Raquel Jaramillo Palacio's book, Wonder, created ripples around the world, narrating the heart-wrenching story of Auggie Pullman, a little boy with cranial deformities. Directed into an eponymous film by Stephen Chbosky of The Perks of Being A Wallflower fame, starring Owen Wilson and Julia Roberts, there hasn't been a single dry-eye which has come in contact with the Wonder universe. Since then, Palacio has lived in her Wonder universe, creating more and more follow-up stories, illustrated calendars and books for little ones to give them hope and create a community on kindness and acceptance. However, it was in the lockdown that Palacio, who is a book designer, illustrator and author, decided to foray into fantasy and her latest novel, Pony (Puffin; Rs 599), was born. Set in the 1850s, it is the tale of Silas, a young boy who has to embark on a search for his missing father on a pony with a ghost for company. This adventure filled with troubles and guides would appeal to young and old alike. Speaking to the author over Zoom, we found out her aversion to talking down to children and her need to tell good stories. Of course, she also told us about meeting Julia Roberts and working with Stephen Chbosky! Excerpts….
Please tell us about the inception of the novel Pony, especially with this move into fantasy genre now.
When my older son was 12-13, he had a very vivid nightmare about a boy in the Old West with a face half covered in blood. There was something about that imagery that triggered the story in my head and that really was the inception of the whole story, I just started inventing a plot of how this boy in the Old West might have ended up with a half-red face.
You've been so involved with the Wonder universe for such a long time. Tell us about your experience of letting go and the transitioning into this new universe?
I was a little nervous because I know that fans around the world have taken Wonder into their hearts. When I love a book, I just want to read the same thing over and over again, I want the author to continue writing the same book or a variation, or I want to live with those characters forever. So I was a little nervous, making such a big departure. But I was ready to spread my wings and try introducing a brand new world outside of the Wonder universe. Sometimes I really do think that stories just beg to be told and this one just stayed with me. It was something that I felt very strongly about and felt moved by.
And what is your writing process like?
I don't have an outline but I have landmarks that I want to hit –– knowing where I'm going and how I want it to end. But how I get there, that kind of changes along the way. Oftentimes, it's like a puzzle that you're kind of working on and you just keep writing and figure out along the way how you're going to get them there. And then as you're writing the most magical thing happens –– you get the jigsaw and it all fits together. So my writing process is a little loose but it's also structured in its own way.
And how long did it take?
It depends on who you ask! I had written a draft of Pony that was 400 pages long with only a third of the way finished. That took two years to write, about eight years ago and I ended up throwing that draft out. It was not the book I wanted to write. But in a way, I think it kind of allowed me to workshop the characters, so that by the time during Covid lockdown, I decided to sit down and write, and Pony kind of floated out of me. I finished within a couple of months. It really just kind of came out in one swoop. I did a lot of research for the book which I had completed during the first draft itself. So I think that's one of the reasons it flowed so quickly and so easily for me the second time around. Tell us about your research experience, both for this book and Wonder with one being a fantasy in the 18th century and the other a medical drama.
When it came to Wonder, I wasn't familiar with terms of the medical aspects, so I started researching that a lot. It was daunting and I was determined to get everything correctly. And I'm not a scientist, I'm not a doctor, and I'm not a medical expert. But I also wanted to touch the right chords. I wanted to get Auggie Pullman (the protagonist of Wonder) right and to represent him in a way that would do justice to people who live with cranial facial differences and experience hearing loss and more. In terms of Pony, the research was much more near and dear to my heart in terms of... it was research about things that I love –– early days of photography, old science journals and human innovation over the years. I love doing historical research. And I also didn't need to worry about representation. Here, Silas was just as a kid who lived in the 1850s, and that's all I needed to get! I wasn't trying to represent a group of people in any way or tell a story in which people are living at the moment. So it kind of freed me to just explore the things I'm really into.
But when your audience is younger people, I'm sure there are conscious choices that you need to make as a writer. What were the choices that you had to make?
I think that would be the lack of curse words! That's the only difference I can think of. When I am writing for children, I do not believe in talking down to them. That is one mistake authors tend to make. Children understand and perceive everything. So the hardest part really was coming up with euphemisms that was right for the time period. The farmer, for instance, I could imagine him crying all the time and instead I had to write: 'What the dickens!' How involved were you in the movie-making process for Wonder?
Wonder was my first book and it was optioned very early in the process. I was involved very little and the producers were kind enough to ask for my opinions regarding certain big decisions, which means that I had to choose my battles very carefully! I also worked with the director on little bits of dialogue throughout. You know, having said that, I might have made some different choices, but ultimately, I was so happy with the way the movie turned out and I got to meet Julia Roberts!
So how was the experience of watching the movie on the big screen for the first time?
Oh, it was crazy! I was so new to everything and so distant from the Hollywood universe! I live in Brooklyn and I love movies but I'm not in that world! Every day we'd get news — oh my goodness, Owen Wilson is gonna play the dad! Mandy Patinkin just signed on! It was just the most amazing cast and, of course, Julia Roberts! On top of that, we got to go to the set with my family. It was a very special time.
And how was working with Stephen Chbosky?
Oh, he is so fantastic and so open! He's like a giant puppy and he really wants people to be happy. He is really great with kids and knows how to talk to them. He knows how to get great performances out of them. So he was just really open to living in the moment. And he kind of got the story of Wonder from the very beginning. He was really respectful of the story. He wanted to make sure that the story was told in a way that was really consistent with the themes of the book and he made a wonderful movie, and I will always be grateful to him for that.