Malvinder Singh: From Pharaoh of Pharma to being in custody
Some saw him as immature, others as ambitious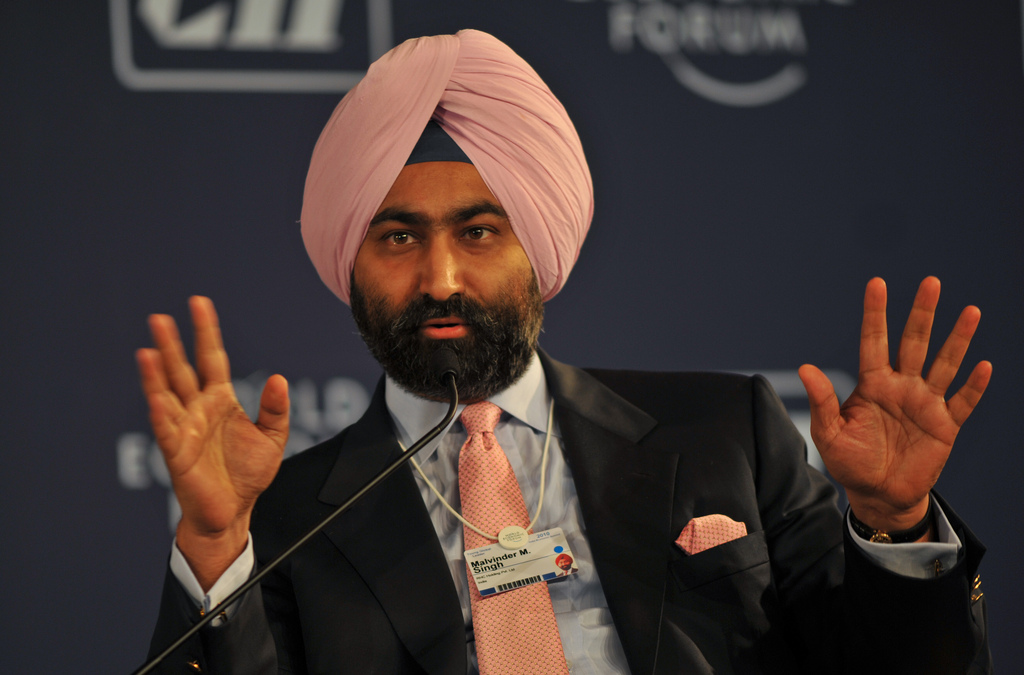 ---
---
He assumed his new role as CEO with ease. His management style was brash, competitive, and ambitious. Malvinder immediately looked around the globe for opportunity. The fawning Indian business press dubbed him "the Pharaoh of Pharma" and hailed him as an "out- of- the- box decision- maker." Inside Ranbaxy, some viewed him as petulant and immature. He was preoccupied with his own ranking on the Forbes list of India's 40 richest people. He and his brother Shivinder, with $1.6 billion in assets combined, had fallen from tenth in 2004 to nineteenth in 2005. This year was shaping up to be even worse, which Malvinder seemed to blame on a lack of employee loyalty. When told that a division wasn't making its numbers, he would yell at employees, "I want profit!" He later explained to a journalist that his passion for Ranbaxy's collective mission, to become an international research- based pharmaceutical company, drove his conduct, adding, "We too had a sharp focus on topline and bottomline, which is true for any business organization."
Malvinder and Shivinder both drove $100,000 champagne- colored Mercedes S- class sedans and collected art and photography. They liked fine clothes, and were prized clients of one of Delhi's most upscale tailors, Vaish at Rivoli, which boasted of serving the "maharajas of business." Each morning, Malvinder and his brother, who worked in a different part of the family's businesses, coordinated their outfits, making sure not to wear the same thing to the same meetings. The listeners of radio station Fever 104 FM voted Malvinder among Delhi's most stylish, and he even sat as the judge of a Miss India competition.
Interacting with employees, Malvinder liked to quote from his favorite book, The Art of War, the 2,500-year- old Chinese military treatise that he viewed as required reading for anyone in business. Perhaps this was not surprising, since the disputes within his own family over real estate and corporate assets resembled warfare.
In 2006, Malvinder Mohan Singh succeeded Brian Tempest as managing director and CEO of Ranbaxy, returning the company to the founding family's leadership. Malvinder was just thirty- three and knew little about the science of medicine. But his own personality and upbringing, as well as his family's background, made him seem well suited to a competitive industry with a social mission at its core.
His father, Parvinder, had been austere, restricting everything from candy to conversation. He had indoctrinated his sons into their maternal grandfather's spiritual organization, Radha Soami Satsang Beas (RSSB), from an early age. Parvinder often took his sons and his wife, Nimmi, to the Beas community, where they volunteered as laborers. Though Parvinder sent his children to elite schools, they had few of the indulgences of their peers. At college, the children of the wealthy drove fancy cars, got extravagant allowances, and ate dinner at five- star hotels. By contrast, Malvinder took public transportation, commuted to college by way of Delhi Transport Corporation buses, got an allowance of less than $10 a month, and ate street food.
Though the Singhs emphasized the ascetic values that had long been central to the family, Malvinder had always been a corporate- titan- in- training, who developed expensive taste and an air of mastery as he grew older. He had been introduced to Ranbaxy's inner workings while he was a boy. His father would let him browse company reports, hoping he would glean industry trends. During school breaks, Malvinder would tag along with Ranbaxy drug representatives on sales calls to doctors and chemists, riding pillion on the back of their scooters.
For years, the extended Singh clan had lived in the heart of New Delhi at one of the world's most exclusive addresses: Aurangzeb Road, where mansions— or "bungalows," as the residents call them— sit on acres of planted gardens behind impregnable walls. In 2006, Malvinder's mother, Nimmi, and his uncle, Analjit, both of whom lived on the multi- acre family property in separate bungalows, filed complaints with the police against each other. Nimmi alleged that she'd caught Analjit erecting an unlawful wall; in response, he'd hired "huge and bulky" men armed with axes and hammers to intimidate her. "I was attacked, threatened, physically abused by goons, who said that not one member of the family of Parvinder Singh, including grandchildren will be alive," she alleged to the police. Analjit filed his own complaint against Nimmi and Malvinder, alleging criminal intimidation and assault.
The "Ranbaxy Family Feud" hit the Indian press as the next sensational chapter in the almost two- decade saga of claims and counterclaims between family members over Bhai Mohan Singh's division of his empire and property. In desperation, Nimmi turned to her sons for help. In less than a month, Malvinder and his uncle announced that the family had reached an amicable settlement. Both sides withdrew their lawsuits, of which there were over thirty going back to the 1990s. Malvinder came off as the family diplomat and peacemaker.
He appeared to be a "spiritual young man," said an Indian journalist who knew the family well. Eight times a year, Malvinder returned to the small town of Beas in Punjab to visit his guru from the RSSB organization, which focused on reuniting man's soul with God through meditation. His spiritual upbringing, and his family's core values of austerity, became part of his brand. Reflecting on his childhood in an interview for Duke University's business school alumni magazine, Malvinder spoke for himself and his brother: "We agree we were born into an illustrious family, however, we were fortunate to have an environment that was simple, pious, and spiritual. . . . Our family values centered on hard work, high ethics, equity of relationships and humility." Just six weeks after assuming the leadership of Ranbaxy, Malvinder would need to bring all the enlightened values he liked to promote into an increasingly fraught conflict.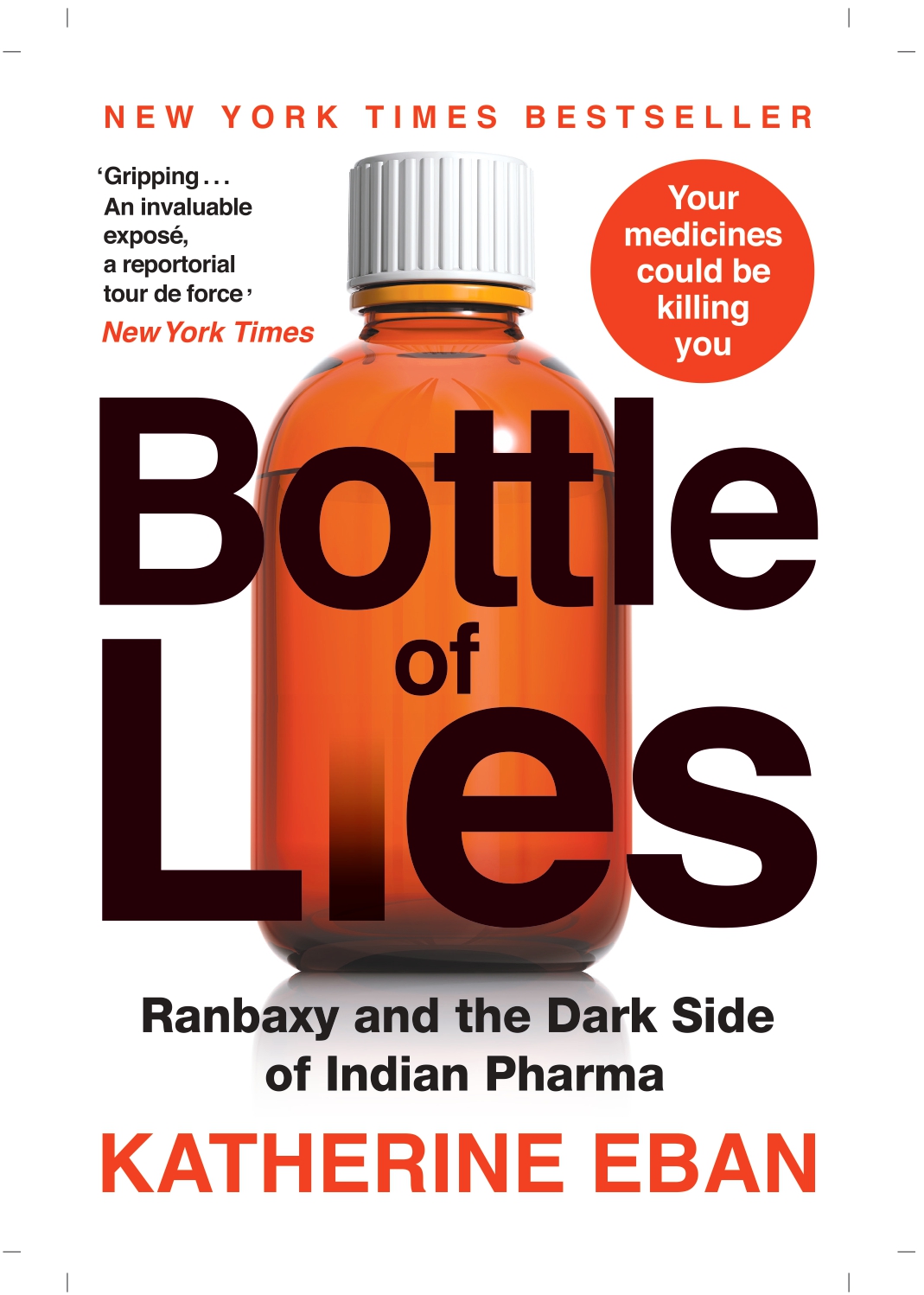 Extracted from Bottle of Lies - Ranbaxy and the Dark Side of Indian Pharma by Katherine Eban with permission from Juggernaut Books