Gandhi: A man for all times
In his book Gandhi After 9/11, Douglas Allen makes the political Gandhi recede in order to accommodate a Gandhi who is, among other things, a philosopher, a socialist and a Vedantist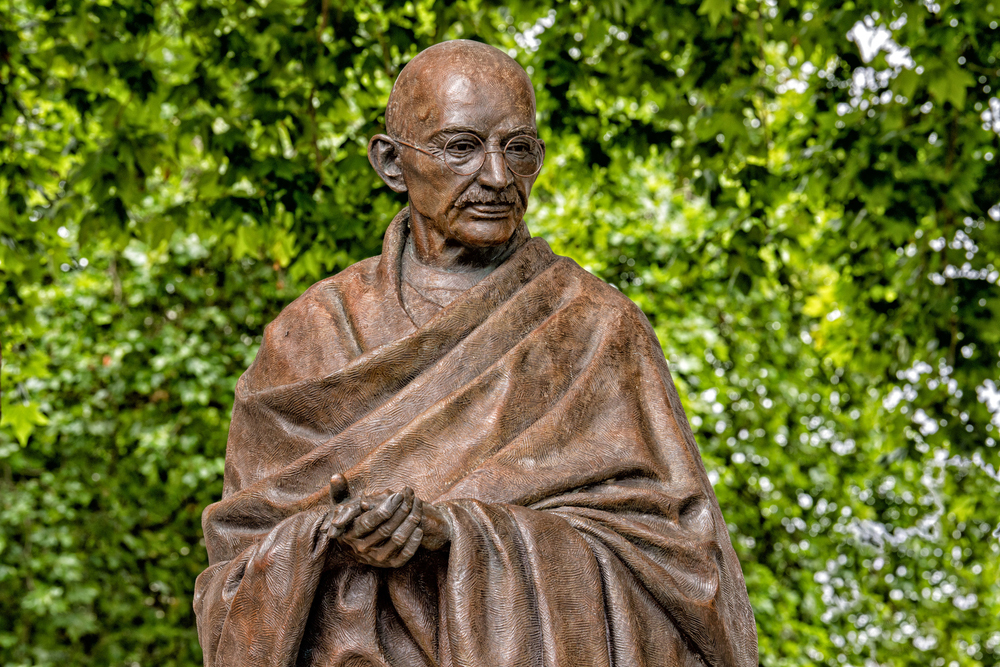 ---
---
The process of elimination has led many a luminescent mind towards the truth. Douglas Allen makes effective use of this method, winnowing the chaff from the grain, as it were, to reiterate M.K. Gandhi's relevance in a world, which, ironically, seems to be circumspect about the Mahatma and his ideas on his sesquicentennial birth anniversary.
Douglas relies on his erudition and somewhat onerous prose to separate the man from the myth. Several of the assumptions that inform New India's public discourse on Gandhi are dismantled in the process. Gandhi, Douglas argues, was anything but a Luddite, even though a cursory reading of Hind Swaraj might suggest otherwise. For the Gandhian approach to technology seeks to resist the fetishization of an automated culture by subjecting technology to human scrutiny. This principle is particularly resonant at a time when, in the words of Allen, "Hindutva proponents favor... a nuclearized, technologically and scientifically advanced, globalized, powerful modern India."
Douglas challenges Gandhi's supposed redundancy in the Age of Terror with equal conviction. He argues that the contention of Gandhi's irrelevance to a modernity altered by the trauma of 9/11 and other, subsequent, terror strikes arises from a reductive comprehension of the Gandhian idea of violence. For overt manifestations of violence — say, al Qaida's September strike on the United States of America — to the Gandhian eye, are but a cog in the wheel of violence. Gandhi's singularity, Douglas shows, lies in his ability to problematize the idea of violence itself, widening its scope and meaning. Thus, the Mahatma can hold a mirror up to Narendra Modi, revealing to him how structures conceived to neutralize terrorism can be based on terror itself. He was also aware of the 'violence of the status quo', the sinister, imperceptible means of integrating savagery in everyday living now unfolding in India.
Refreshingly, Douglas makes the political Gandhi recede in order to accommodate a Gandhi who is, among other things, a philosopher, a socialist and a Vedantist. But what dominates each of these avatars is Gandhi the Enquirer, a man who, Douglas shows, was not afraid to question beliefs.
It is his spirit of inquiry that makes Gandhi a man for all times.
Gandhi After 9/11: Creative Nonviolence and Sustainability; By Douglas Allen, Oxford, Rs 845