Beth O' Leary's latest book The No-Show is great for a light read
Told through the eyes of three seemingly different women, Miranda, Jane and Siobhan, this book is as much about self-love and acceptance as it is about unexpected twists that make your jaw drop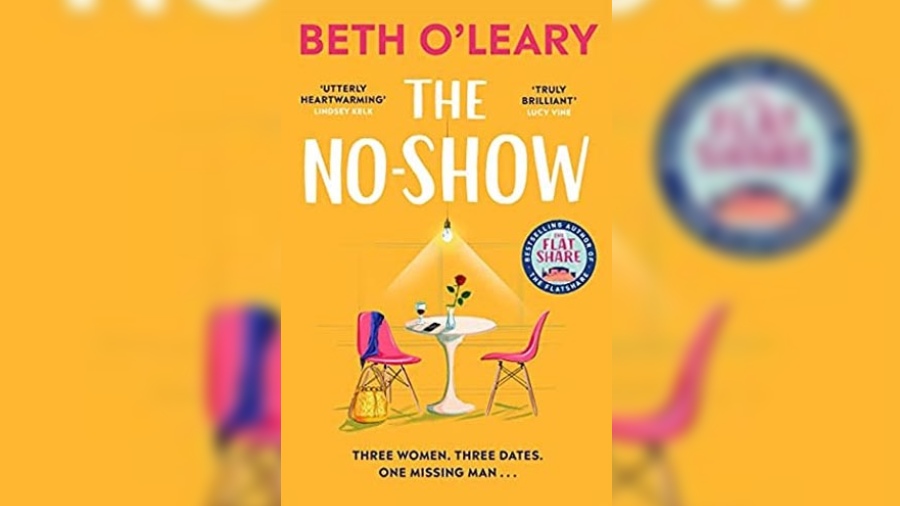 ---
Published 25.05.22, 02:21 AM
|
---
Beth O' Leary's new novel The No-Show (Hachette India; Rs 699) is a package to reckon with. The bright yellow of the cover with a two-people table with a single seat occupied screams rom-com but the fast-paced breezy novel is so much more. Told through the eyes of three seemingly different women, Miranda, Jane and Siobhan, this book is as much about self-love and acceptance as it is about unexpected twists that make your jaw drop.
Miranda takes care of trees and firmly excels at a job that has mostly had male professionals in the business. She is determined to change the inevitable thought process that such a demanding job of climbing 40-50ft pine trees demands. She takes pleasure in turning down dashingly handsome, almost-irresistible men with a scathing 'no'. Jane is a quiet introvert who has left behind something suspiciously triggering in London and works at a charity that resembles Goodwill. Siobhan is an actress who has made it as a motivational speaker and is self-assured enough to block a man's number without any possible explanation at the slightest sign of fault.
The only thing that these three women have in common is the fact that they got stood up on Valentines' Day. And also the fact that it is by the same man –– Joseph Carter.
The inimitable Joseph Carter with roguish good looks and devilish charm has been wooing three different women, so much so that he has arranged for breakfast, lunch and dinner dates on the very same Valentine's Day. Not only does he stand them up but also shows up at their doorstep the next day with the most-felt apologies. As the women embark on a journey of taking back a man who has jilted them, there are secrets that are waiting to be unveiled. Is he really as bad a man as we believe him to be? Was there a real reason why he was a 'no-show' that day? What is this seemingly privileged man doing with three different women? Find the answer towards the end of the book that we assure you won't regret picking up.