Amitav Ghosh on the effects of cyclone Amphan
Amitav Ghosh reflects upon the consequences of cyclone Amphan and urges us to not intrude upon the Sunderbans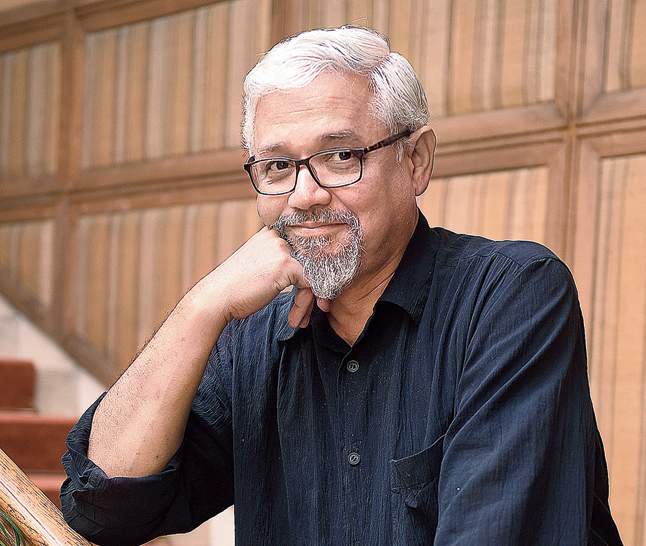 ---
---
Don't think of a storm as doom. Environment isn't malign nor benign, the environment is supremely indifferent to us. It does what it does and a storm ends many things but it is also a force of regeneration." That was how Amitav Ghosh ended our Zoom chat, 'Understanding Amphan', on May 24, barely 100 hours after the cyclone devastated Bengal's coastal districts as well as Calcutta. It was a message of hope, good sense and the need to learn to live with the other 'beings' on the earth, the seas, the winds, the forest and the animal world.
Shortly after Cyclone Amphan ravaged West Bengal and Odisha, the Tata Steel Kolkata Literary Meet knew that time was ripe for a webinar with the author who has warned of such upheavals repeatedly — even as recently as this January, at the lit meet. Ghosh is a reluctant 'Zoomer', but since this was Calcutta and this was Kalam, he readily agreed to link up on Sunday from his home in Brooklyn to help his readers across the globe and indeed the city to understand the lessons that accompanied Amphan. The 50-minute talk was as insightful, instructive and introspective a talk as you could tune in to, especially for those who were still smarting under the blows of Amphan. Ghosh had warned all friends in Calcutta about the cyclone four days before its landfall and woke up early on Wednesday New York time to trace the storm's path. Excerpts of the conversation:
Being Forewarned
Ghosh, whose sister Chaitali, niece Malini and mother live in Jodhpur Park, followed the cyclone keenly ever since he heard about it five days before Amphan's landfall. His friend Adam Sobel, a professor at Columbia University who is an atmospheric scientist, had warned Ghosh about the latter's home town being in harm's way. "I could see that Adam was concerned even though he was trying to sound neutral as people don't like to overreact," recalls Amitav. It was around then that he warned his sister and mailed his friends in the city. "The amazing thing is that some people scoffed at these warnings," says Amitav. This is a normal reaction in Calcutta as people tend to be unshakeable in their belief that storms either veer towards Odisha or hit Bangladesh, never really affecting Calcutta. Ghosh said that while this was the case at times, it was important to always stress on preparedness. While Ghosh said that the Indian meteorological department had done an 'amazing job', he was critical of the daily newspapers for not highlighting adequately the seriousness of the approaching storm. Most newspapers only gave it some headline space on the eve of the storm when it was too late for many to move out of harm's way. Ghosh adds that the 'masala culture' that dominates national media in India was what prevented most channels from covering the devastation wrought by Amphan.
Global Warming, preparedness
When asked about how such storms are impacted by global warming, Ghosh said that while there is no direct link, these storms are intensified by warm surface temperatures across waterbodies. He said that warmer air holding more moisture caused the 'rain bombs' that often afflict cities like Mumbai. Quoting eminent scientist James Hansen, Ghosh warned that the world is headed towards super storm events that will dwarf what we have already seen.
He sounded warning bells for the west coast as well, saying their preparedness is not as advanced as Odisha or West Bengal. "Odisha is a world leader in evacuation and preparedness — kudos to Naveen Patnaik for being able to do this," he said. "Bad as it was, the winds had to travel 100km, covering a lot of land before hitting Calcutta. Imagine Mumbai being hit by such a storm, it is completely exposed," Ghosh said. "Even getting the migrants out of Mumbai was so hard," he adds.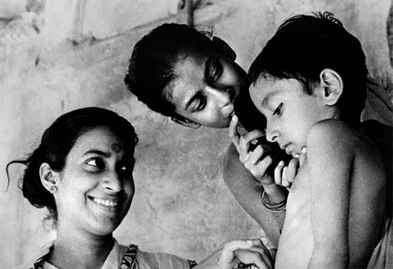 Sunderbans: Living in harm's way
Speaking about the Sunderbans, which once again bore a large part of the storm's devastation, Ghosh said: "I have heard from people, Aila (the cyclone that hit in 2009) was a much weaker storm. Aila didn't take a toll on lives. The long-term effects, however, were devastating. A wall of sea water inundated farm lands, which were anyway being destroyed by salt water intrusions." Managed retreat (the organised voluntary movement of populations away from danger zones during hazardous weather) is the only sensible approach for the people of Sunderbans when faced with these storms. "Once again, it will be years before agriculture can resume in the Sunderbans," he adds.
However, even though there is no questioning the hardships faced by those living in the Sunderbans, Ghosh stops short of recommending evacuation of dangerous zones in the region. "Government-led evacuations can lead to violence and murderous situations, it is never advisable. Marichjhapi is an example," he added. The problem is solving itself, he concluded, mentioning that Bengali can be heard in Goa, where the only restaurant in the village he stays in is run by Bengalis. These young men and women found in the western states of India are from the area between Canning and Calcutta, Ghosh adds.
Stay out of the Sunderbans
We need not worry about the harm on the mangrove forests of the Sunderbans because these are trees that have evolved and adapted themselves for such situations. The mangroves will regenerate and take care of themselves, says Ghosh before warning: "Any further human interference in Sunderbans would have devastating consequences. Don't mess with the Sunderbans, it is our first line of defence. Don't try and create tourist facilities and industrial facilities. Learn to leave that zone alone." He quoted the Sunderbans researcher Annu Jalais: 'One of the ways people in the Sunderbans prepare for a cyclone is by killing their chickens and eating them, taking fish out of the ponds and eating them. They know that they are going to starve for days in the wake of the cyclone.'
Calcutta's green victims
Ghosh feels that trees are part of the material heritage of a place. "The Botanical Gardens of Calcutta have an amazing history. For example, the great banyan tree (it has been partially damaged by Amphan) was witness to the 1737 cyclone, one that was even more powerful than this one," says Ghosh. He added that this would be an opportunity to work on the placement of trees in a way that optimises their presence while making them more able to withstand such storms.
The Storm in literature and cinema
Bengali literature was very aware and sensitive to nature because of the difficult terrain it depicted, lashed by terrible monsoon inundations. Praising both Bibhutibhushan Bandyopadhyay and Satyajit Ray, Ghosh says, "Pather Panchali's narrative arc hinges upon that storm. It was profoundly moving and incredibly powerful. Of all the storm depictions I have seen, it is the most powerful, and of course it comes from Bibhutibhushan's book. The Mangal Kabya is full of storms and Manasha Debi keeps cooking them up to torment Chand Saudagar." (The author's face breaks into a smile as he's in the home territory of Gun Island!). Neo-liberal literature has forgotten about the world around us and this is a loss we need to address as soon as we can in as many ways as possible.
What next?
We must learn to live in ways that suit our climate. Avoid French windows on the 22nd floor! Ghosh warned that very often fortified glass is not used and shards can fly around when a cyclone breaks a window. Essentially our forefathers built keeping their requirements in mind. "Our home (in Jodhpur Park) has wooden shutters which were easily tied and kept the high-velocity winds at bay."
As mentioned, trees should be replanted keeping in mind their placement. Cables would need to be completely underground. "It is a major investment but all utilities should have their cables underground," Ghosh recommends. Better evacuation procedures should also be in place, he added.
Environmental humanities is a discipline that is being incorporated into colleges from Singapore to USA to Sweden. "India has been slow to respond to the world we are in. Climate change, the things driving it — consumption and production patterns — and not just disaster management should be taught in Indian schools," Ghosh suggests.
A New Book
The 'deep isolation' that COVID-19 lockdown allowed has helped Ghosh complete Jungle-nama, his epic translation of the Bon Bibi legend. "It is a charter of life," says Ghosh about the legend of Bon Bibi, Dukhey and Dakshin Rai. A graphic novel and perhaps even a board game will follow, the author added.
"Going ahead, our stories, the ones we read to our children, should reflect the other beings, the forests, the animals. We have to find new forms, new stories." With his amazing ability to link the legends of different cultures and to find the universal in the particular, Ghosh is indeed perfectly poised to interpret the stories of 'other beings' into the language of today's readers. With homes in three port cities — New York, Goa and Calcutta — Ghosh's engagement with the natural world over the last two decades has brought some understanding of this world to his readers. Not surprisingly, his books and their warnings were what several among us remembered on that unforgettable Wednesday evening.
The author is the director of Tata Steel Kolkata Literary Meet held in association with The Telegraph