Authors around the globe are going online to interact with you in real time
They are going live to discuss ideas that are the need of the hour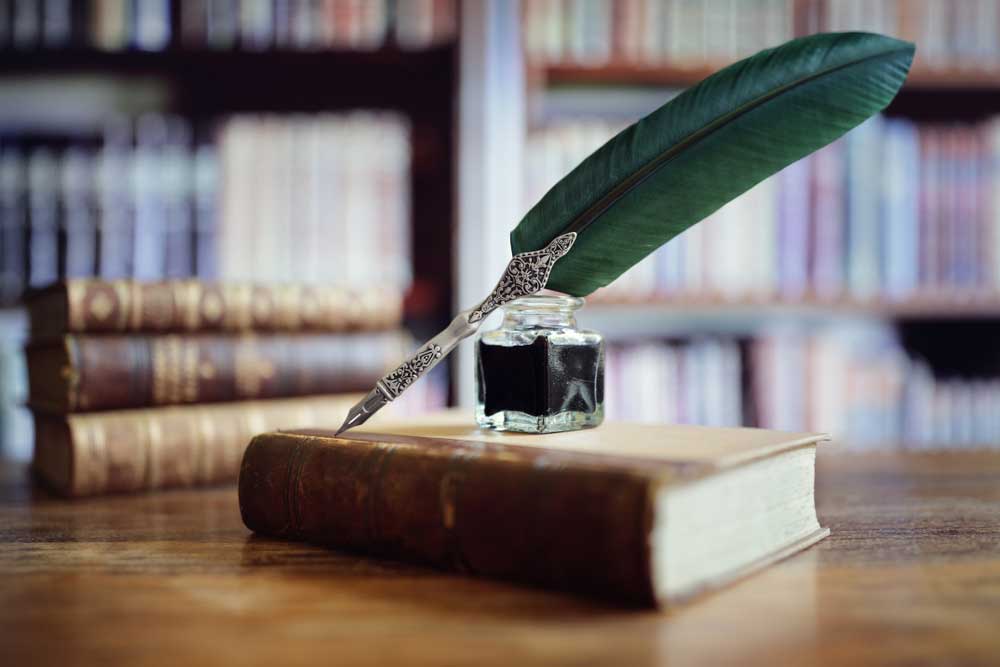 ---
Published 05.04.20, 06:35 PM
|
---
There has not been a time with a bigger need for the arts and exchange of ideas than now and the thought-stirrers and creators are rising to the action. Authors around the world are finding a small window online and going live to discuss ideas that are the need of the hour.
JCB authors interact
What has come to be considered one of the most prolific literary awards for fiction in India, the JCB Prize for Literature is addressing the idea of creativity in crisis by getting their nominated authors over the last couple of years to come and discuss with you their creative process. Authors Shubhangi Swarup (Latitudes of Longing), Benyamin (Jasmine Days), Amitabha Bagchi (Half the Night is Gone), Vivek Shanbhag (Ghachar Ghochar), Roshan Ali (Ib's Endless Search for Satisfaction), Chandrahas Choudhury (Cloud), Mukta Sathe (A Patchwork Family) and Arunava Sinha (translated to English: There's Gunpowder in the Air) will host the JCB Prize Catchup on their Instagram page at 6pm every day till April 15 as a part of #JCBPrizeCatchUp. All one needs to do is log on to Instagram and check out the JCB Prize page.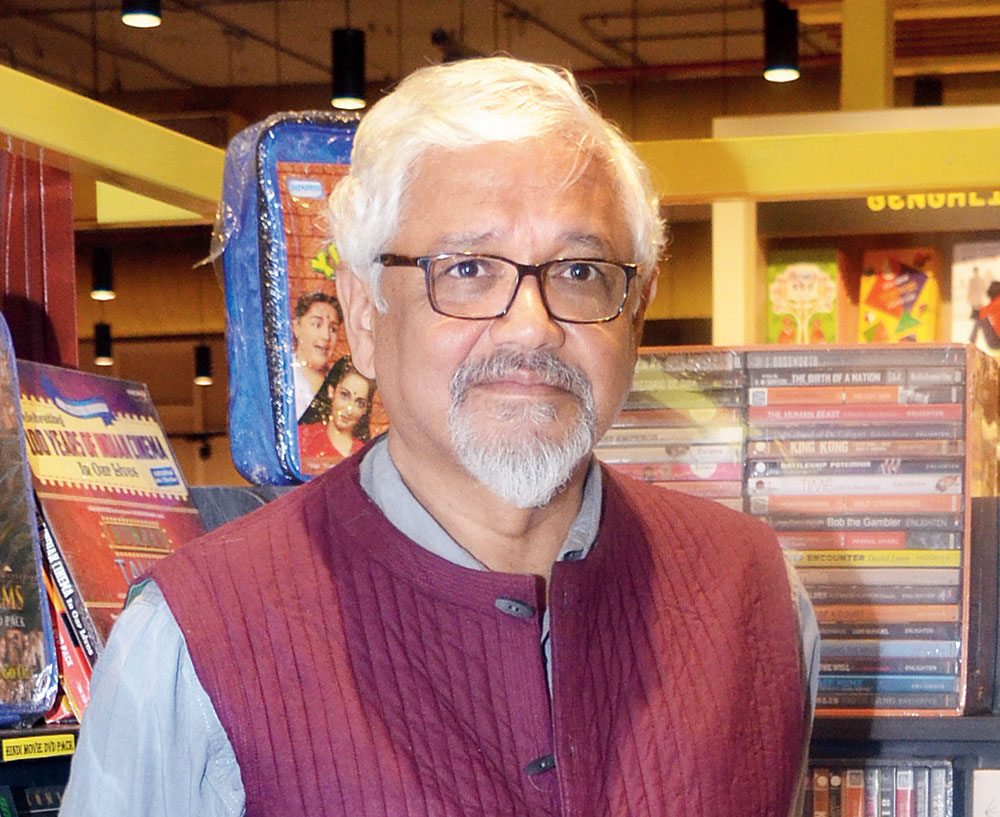 JLF goes online
The iconic Jaipur Literature Festival isn't far behind, launching a new property leveraging social media called 'JLF presents Brave New World'. One doesn't know the world we will find ourselves in once this is over so it is only fitting to name this new initiative Brave New World which has the likes of Shashi Tharoor in conversation with Samir Saran, president of the Observer Research Foundation about the current crisis and disruption of world order; author and advocate Abhinav Chandrachur (Republic of Religion: The Rise and Fall of Colonial Secularism in India) in conversation with journalist Pragya Tiwari about the bubonic plagues of 1896 and its repercussions; former politician and author Bruno Macaes (History Has Begun: The Birth of a New America) on the lessons we can learn from China, Europe and America; and Prayaag Akbar (Leila) will speak with Amrita Tripathi (The Sibius Knot) on dystopian fiction and their uncanny similarities with reality, amongst others.
Speaking about this initiative, Sanjoy K. Roy, managing director of Teamwork Arts said: "Once again the world has changed and changed forever. It is in this time more than any other, even as the world shuts down on itself and tribalism and de-globalisation become the new buzzwords, we have a responsibility to reach out and ensure that knowledge and learnings continue to be shared across walls and borders. Writers and creative forces are bonding together and using technology as the new platform to reach beyond. JLF continues to be a platform for ideas, introspection, and innovation by celebrating the word and sharing each other's stories."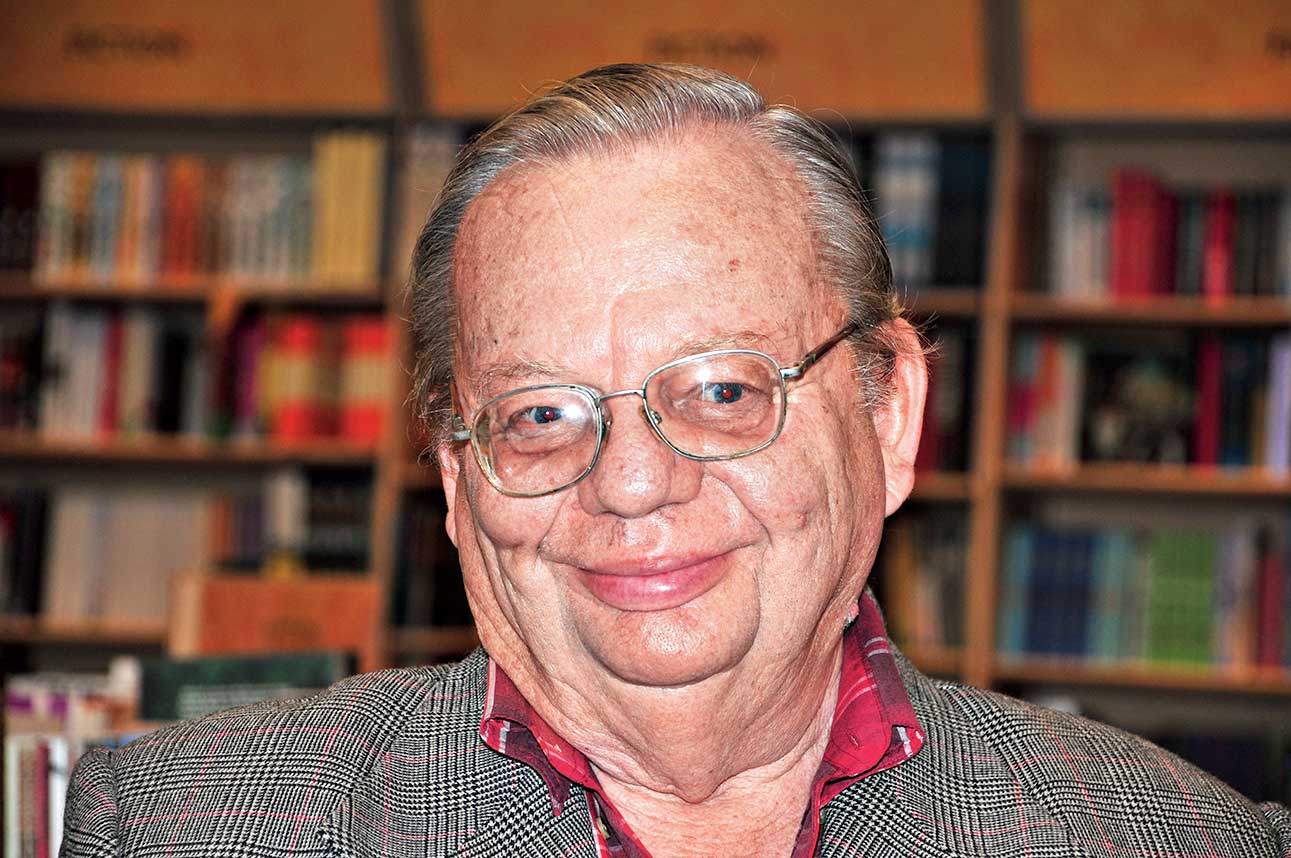 An author's afternoon
Calcutta-based Prabha Khaitan Foundation, too, has decided to move their coveted property — Author's Afternoon — to their social media platform, that is their Facebook page and it began with a session by Seema Anand, a mythologist, narrative practitioner and author of The Arts of Seduction who spoke at length about the Kama Shastras and the importance of kama in every action in our lives. "People think it is just one book but in reality, there are thousands of Kamasutras, each modified to suit the needs of our previous kings," said Anand. She broke myths around our idea of warcraft through the understanding of the shastras and also briefly touched upon the notion majority people tend to have about an author of her repute for having chosen the subject of studies as kama. The author also answered questions that kept pouring in from the viewers who had tuned in to watch the session live. The most fun part of the session with the most amount of engagement had to be her bit on the relevance of paan in historical texts and how it was being presented spoke volumes about the person offering it. "Thanks PKF for this novel initiative. Loved it. Thanks for choosing an author who gave us a totally different insight into a subject considered so taboo," said Shelja Singh who was a part of the audience for the closed group session of the show.
Bookstagram Challenge
Publishing houses, too, are not far behind. Hachette India's new campaign #IndiaReadsAtHome has multiple legs for adults as well as kids. Authors like Mridula Ramesh, Sheela Nambiar, Lavanya Lakshminarayan, Manjula Padmanabhan and Sukanya Venkatraghavan are going live from Hachette India's social media pages to talk about everything from cooking tips to writing methods! To keep people occupied, they even have a 10-day Bookstagram challenge where readers will have to upload and share their recommendations. The topics include a book that became a movie, an award-winning book, a book with a blue cover (which is easy considering the classics have so many issues, any one has to be blue!), book by an Indian author and last book one reads. For children, they have tied up with platforms like Gurgaon Moms and Momspresso to help keep kids occupied with interactive sessions with authors such as Roopa Pai, Anupam Arunachalam, Deepa Agarwal, Cordis Paldano, Archana Garodia Gupta, Shruti Garodia, Astri Ghosh and Giti Chandra.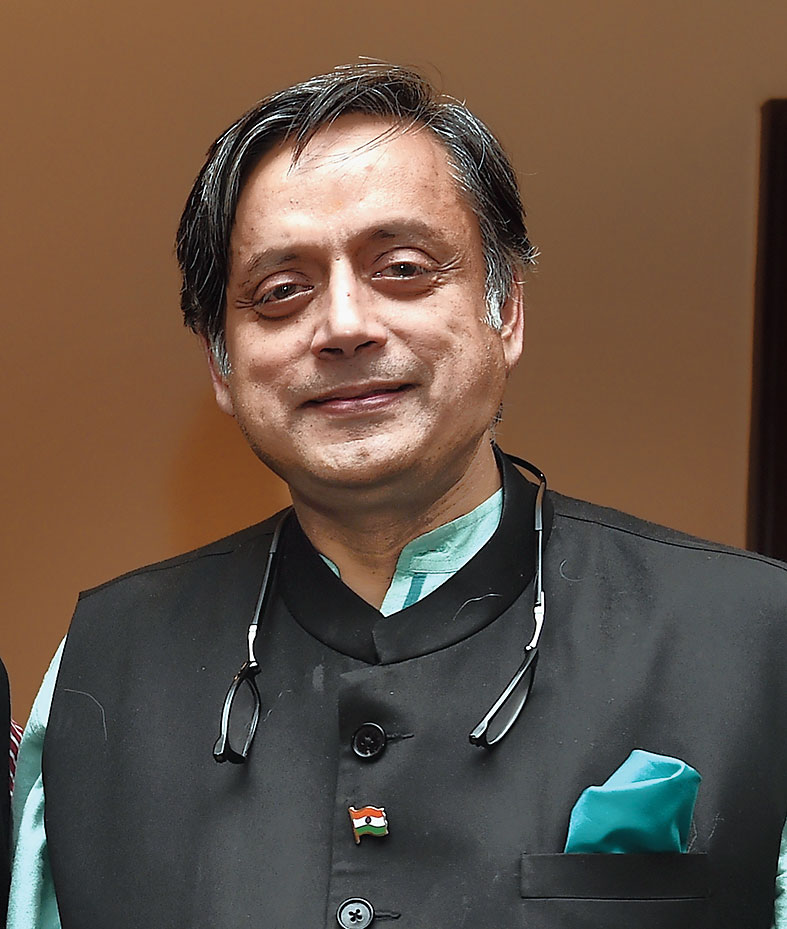 Five-minute episodes on IGTV
Momspresso seems to be the platform of choice for another house that has a large footprint in the children's bookshelf — Penguin India. One of the most engaging parenting platforms in the country on Facebook, #OnceUponABook by Penguin will have an author take over their Facebook page at 6.30pm to conduct an animated story-telling session followed by an activity for kids to indulge in. Open to all, one needs to just log into their Facebook and access Momspresso's page. Their exciting list of authors includes Harshikaa Udasi, Anushka Ravishankar, Deepa Agarwal, Paro Anand, Ruskin Bond, Nandini Nayar and Lavanya Karthik. Penguin, too, can be found on GurgaonMoms' Facebook page with curated talks, masterclasses, read-aloud sessions and DIY activities for families with authors like Evan Purcell, Tanya Khubchandani, Sonia Mehta, Benita Sen and Ritu Vaishnav. If you are looking to be engaged with your kid during these times, you know which pages to log in to.
However, one of the most fun parts of authors going online by Penguin India is their #PenguinTV initiative where, at 8pm every night, an author reads out five minutes of a story that the next day's author picks up from and continues. While the story was kicked off by Ravinder Singh, the second episode saw author Shiromi Pinto continue from where Singh left off. These five-minute episodes hosted on IGTV promise to be a fun concoction of genres and styles coming together into one story by the end of it. Some of their other confirmed authors include the likes of Durjoy Datta, Rhea Mukherjee, Varud Gupta, Sara Naveed, Divya Anand, Bilal Siddiqui, Novoneel Chakraborty, Pankaj Dubey, Vivaan Shah, and Harish Bhat. While the episodes are pre-recorded, each author gets a 24-hour window to cook up the next part of the tale.
Reset
HarperCollins has decided to tie-up with Algebra — the arts and ideas club — to bring you a unique session on the Zoom app where one can interact with the authors who choose to go live on that day. The Zoom platform is a two-way interaction platform so expect a more intimate style of conversation with authors. Every Wednesday morning at 11.30am, starting April 8, is when all the action begins. Named #Reset, we can't wait to see what HarperCollins has in store for us.
It was a live session between Amitav Ghosh and writer and singer from Pakistan, Ali Sethi, in the middle of the night on Instagram that led us into this world of authors who are choosing to share their time at home with us, from the comfort of their rooms which we enjoy from ours. All the initiatives, powered by social media, offer a unique interaction format that we haven't experienced before. We may be headed towards a new world order but it is not necessarily an awful one.