As I drive from the Rafic Hariri International Airport in Beirut to my hotel in the city's bustling Hamra district, the first impression is that of a city that has seen better days. The highway on both sides is flanked by affordable housing – tall, worn out buildings with balconies covered with thick canvas curtains, presumably to keep the sun and prying eyes away.
Traffic is chaotic in Beirut, says my taxi driver but it feels quite disciplined to me. But then I live in Delhi, a city notorious for not following traffic rules.
Beirut doesn't have public transport. Only a few privately operated minibuses ply. Everyone either walks or drives. I spot a large number of luxury vehicles but much older models, adding to my impression of a city that is past its golden age.
It's that elusive golden age that has fascinated me for a long time and it's why I decided to choose it for my annual holiday in end November. But my timing couldn't have been worse.
When I booked my ticket in early October, the city was peaceful, or as peaceful as it can be, given its violent past. (Beirut witnessed a bloody civil war from 1975 to 1990 that claimed over 150,000 lives). But by mid-October protests had broken out with thousands taking to the streets.
The protests began in response to a set of regressive tax proposals, primarily a monthly tax of $6 on WhatsApp calls. The proposal came at a time when people were already fed up of the nepotism and corruption in the political system and were fearful of an impending currency crisis. Taxing WhatsApp broke the camel's back with millennials already frustrated by the lack of economic opportunities and a government that failed to provide basic facilities.
But again, I am from Delhi and no stranger to anti-government protests. The Jawaharlal Nehru University students have been protesting the hostel fee hike for over a month now and the protests in Beirut were relatively peaceful. So, I decided to carry on with my trip.

Scars of the civil war
While I wasn't really impacted by the protests, not all nationalities are as protest-proof as us. Karim Sokhn, my tour operator said nearly 12 groups had cancelled since the protests started. But he had started getting enquiries for next summer, so he was hopeful.
Of course, the protests were very peaceful when I was there. In fact, in Hamra, I couldn't feel their impact at all as they were restricted to Martyrs Square – the historic city centre, named to commemorate the martyrs executed there during Ottoman rule.
The area around the Mohammad Al-Amin Mosque, also called the Blue Mosque as it's inspired by the Blue Mosque in Istanbul (it was inaugurated in 2008) was blocked to prevent protesters reaching the parliament. I couldn't go that side and didn't get a chance to interact with the protesters. But conversations with locals, whether taxi drivers or shopkeepers, did give me the impression that most of the city was supporting them.
I walked around downtown Beirut searching for that elusive golden past that was destroyed in the 15-year civil war. Buildings in Beirut still bear the scars of the civil war. The most prominent of them is the old Holiday Inn building – bullet-riddled and bomb-shattered. The once-plush hotel that opened just two years before the civil war broke out had a revolving rooftop restaurant. The luxurious hotel, which was the tallest building then, was representative of a city considered the playground of the Middle East. During the war it was stripped to its bones by scavengers and everything from the spoons to the curtains were sold on the streets of Beirut.
While there is glitzy construction all around it with fancy million-dollar apartments, the war-scarred Holiday Inn stands in the middle of downtown as a reminder of the bloody war, or so I wanted to believe. In reality, the shareholders of the building have been locked in a dispute over its future. The Lebanese company wants to renovate it while the Kuwaiti partners want to demolish it and build a new tower block.
Show me the money, honey

Most travel blogs recommended staying in Hamra, the bustling neighbourhood with its cafés, restaurants and shops. Before the civil war, Hamra Street was referred to as Beirut's 'Çhamps Elysees' as it was crammed with tourists all year round. The shopaholic in me was pleased to notice that nearly all stores were offering discounts of 50-60 per cent. But there was no mad rush to shop. Most stores had very few shoppers, even on weekends. It gave me a sudden sense of déjà vu. Soon after the demonetisation in 2016, many stores in India were offering massive discounts but had no takers.
Lebanon is going through one of its worst financial crises ever and scores of businesses have shut down in recent months with thousands of employees being either laid off or having their salaries cut.
Moreover, the country is highly indebted, and its banking sector has imposed unprecedented capital control amidst a widespread shortage of dollars. "People have not been allowed to withdraw as much money as they want from their bank accounts in recent weeks," Ally Porter, an American freelance journalist living in Beirut tells me as we meet in a nearly deserted Starbucks on a Sunday morning. That sense of déjà vu is back again. I am reminded of the long queues outside banks with people not having access to their own money.
A shortage of dollars meant that while all ATMs advertised that I could withdraw dollars or local currency, they actually dispensed only Lebanese liras (LL). But the shortage also meant that dollars were buying more Lebanese liras. Since 1997 the exchange rate has been steady at 1,500 LL to a dollar. I got 2000 LL for each of the few dollars I had brought from India, at hole-in-the-wall currency exchange outlets across the city. No one gave me a receipt or asked for my passport.
On my second day in Beirut, the currency crisis also led to a strike by petrol station owners demanding an increase in fuel prices. They said they should be allowed to increase fuel prices as they were losing money because of the shortage of dollars in the market.
As I drove to the ancient city of Baalbek near the Syrian border, I saw most petrol stations shut. The few which were open had long queues and were charging a premium. The strike ended a couple of days later with the government allowing them some relief.
A changing landscape
Except for a few war-torn buildings standing cheek-by-jowl with modern architecture there isn't much of the old town left. The city centre boasts immaculately rebuilt streets lined with Cartier and Giorgio Armani stores but the whole place is oddly deserted. There is none of the chaos and energy that one reads about in the Beirut of the '60s and '70s. To me it didn't feel Lebanese. With its tall apartment blocks built by an assortment of architects, I could have been anywhere, from the UAE to Manila.
After the civil war, the redevelopment of the city centre has been steered by a company called Solidere, founded by billionaire businessman and then prime minister, Rafic Hariri, who was assassinated by a car bomb in 2005. Solidere either purchased the land from the original owners of the crumbling buildings or gave them shares in Solidere. Since very few had the resources to maintain the buildings most sold to Solidere.
There are some who are holding on to their properties, such as the St George Hotel on Beirut's marina. The 1930s hotel was once the stomping ground of film stars and celebrities but today it's just a crumbling building with a massive 'Stop Solidere' banner draped across it.
Elissar who conducts walking tours in downtown Beirut for tourists says her parents moved to the mountains during the civil war and never returned because they can no longer find their memories in downtown Beirut. She, on the other hand, only knows this post-war Beirut and is creating her own memories.
The reconstruction of downtown Beirut is different from what happened in other war-torn cities like Warsaw where the people came together to rebuild the city as it had been before it was almost razed to the ground during World War II.
However, parts of Beirut which were built by the French, giving it the moniker 'Paris of the East' have been restored to their original glory.
But like all cities, Beirut lives in its people. Their resilience and love for life is what makes the city come alive. Mar Mikhael is the main party street in town and on Saturday night there wasn't even standing place in any of its over two dozen bars. People were taking their drinks and spilling out on the street. Karim sums it up beautifully: "We have seen so much strife that we party like there is no tomorrow."
And thus, it is that this 5,000-year-old city with its mix of beauty, history, culture and mayhem refuses to die.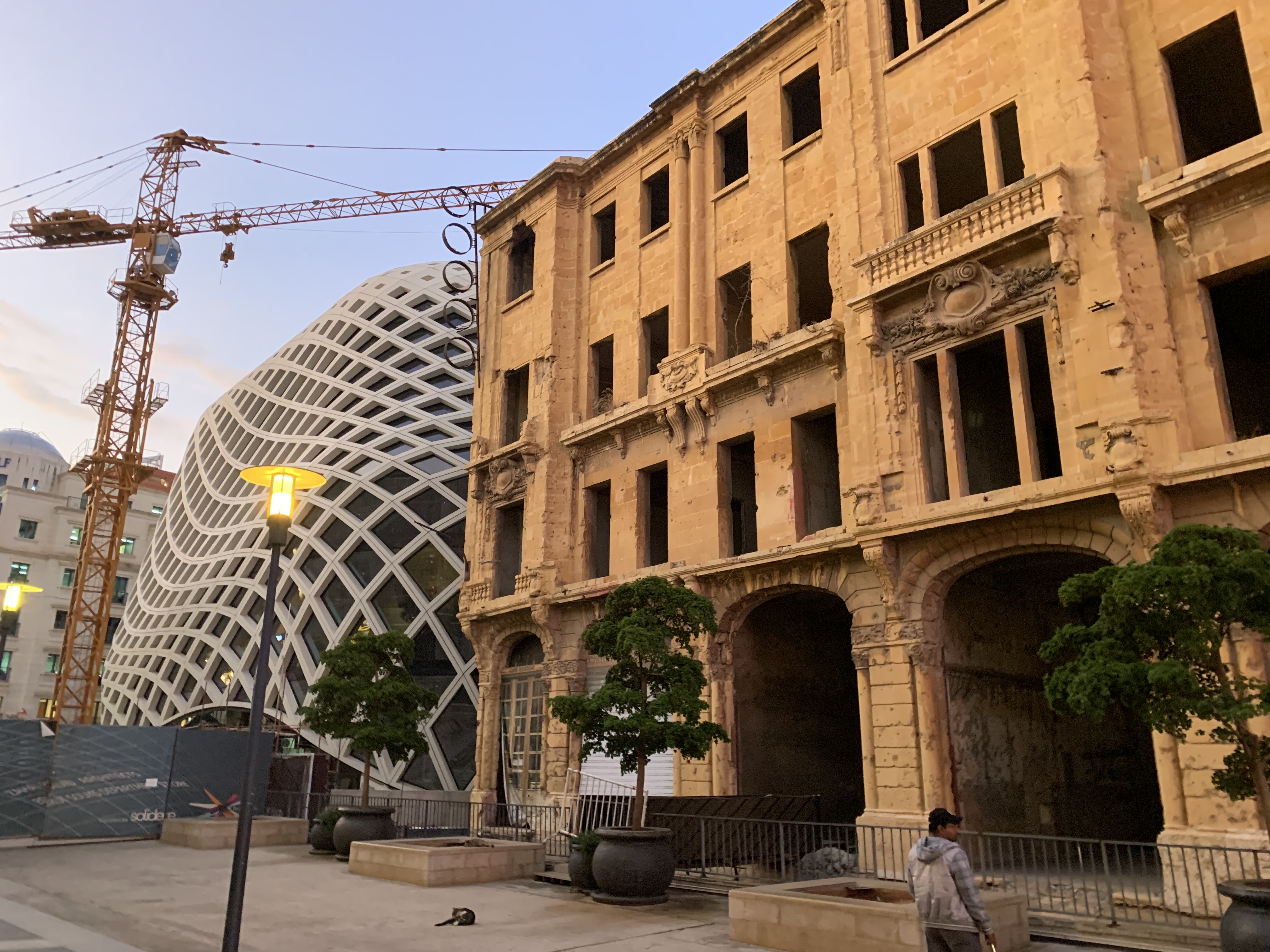 An old war-torn building standing next to a modern architectural marvel in downtown Beirut Picture courtesy: The author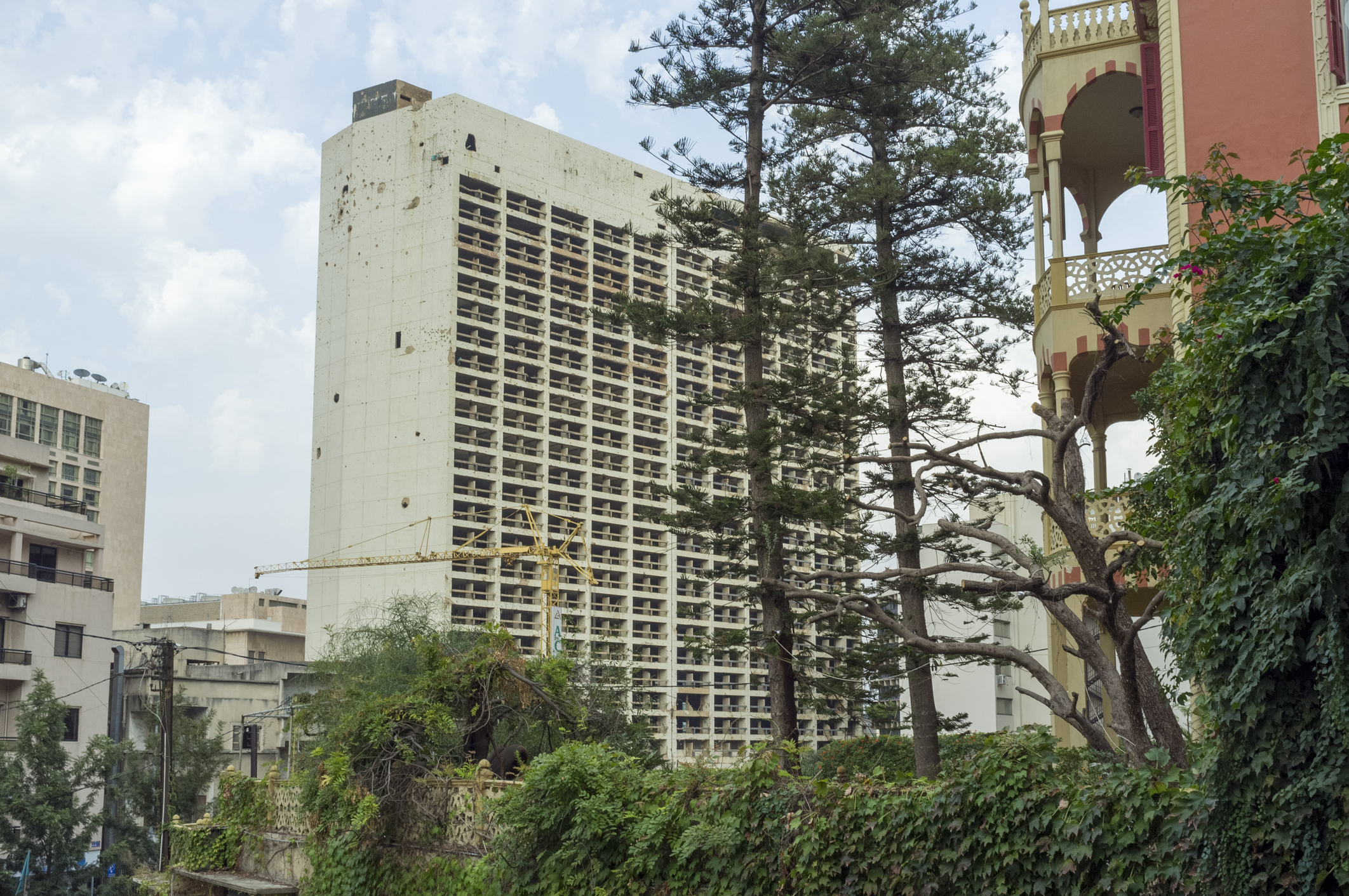 The old Holiday Inn building – bullet-riddled and bomb-shattered. The once-plush hotel in downtown Beirut opened just two years before the civil war broke out iStock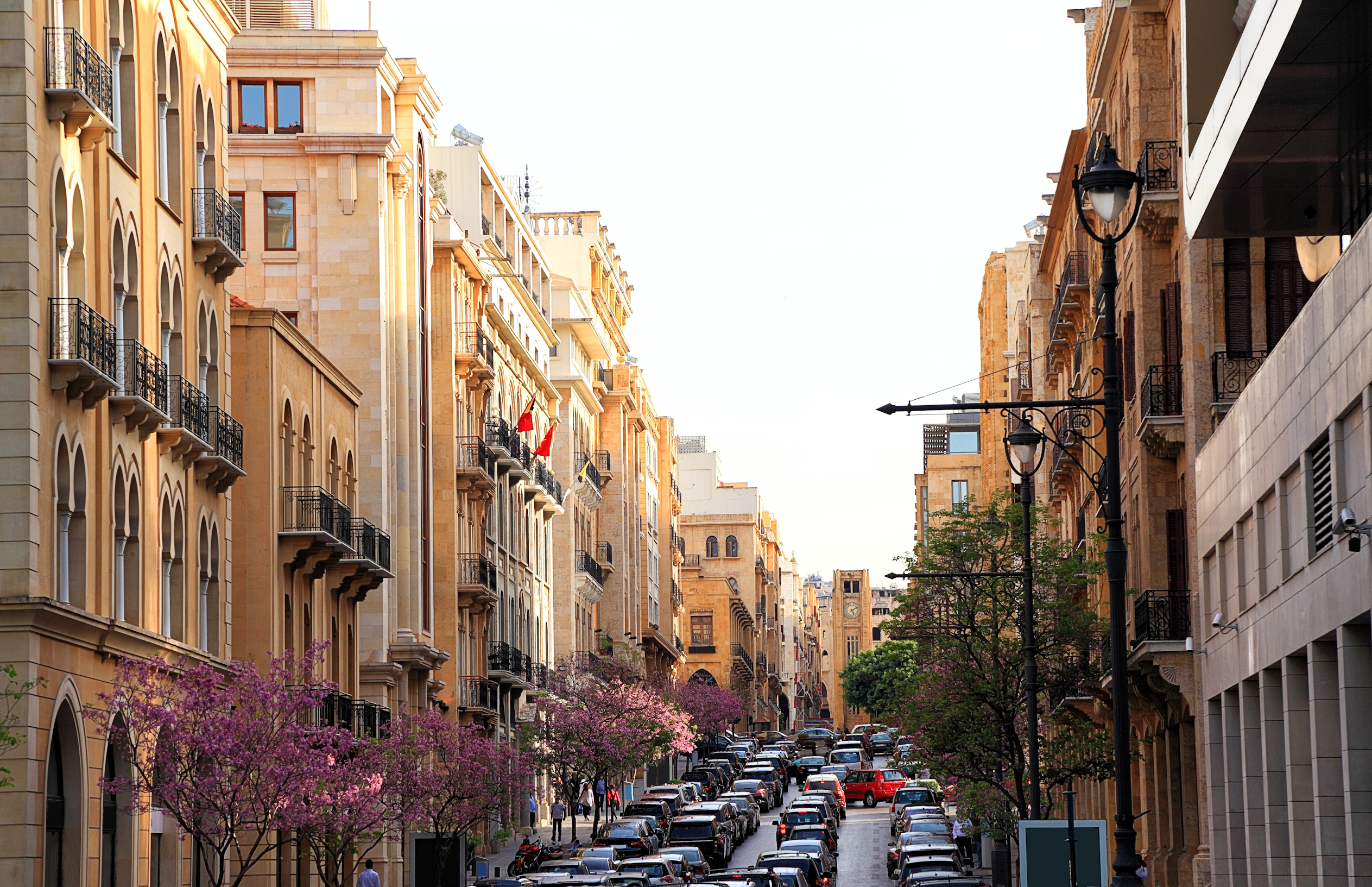 Parts of Beirut built by the French -- giving the city the moniker 'Paris of the East' -- have been restored to their original glory, post the civil war iStock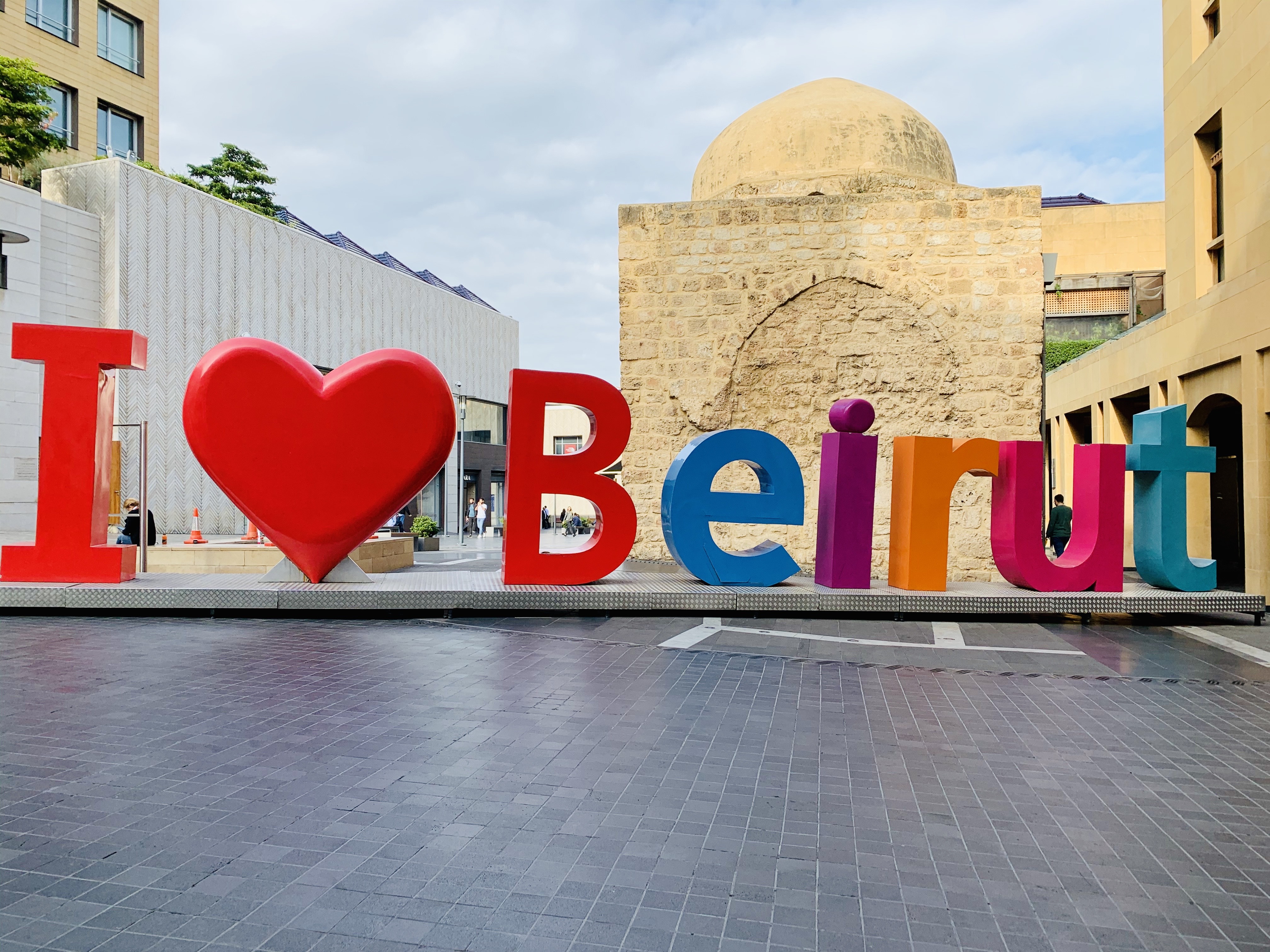 Picture courtesy: The author