The Top 9 films to catch at MAMI Mumbai Film Festival
This year, the festival has an enviable line-up with films such as Roma and BlacKkKlansman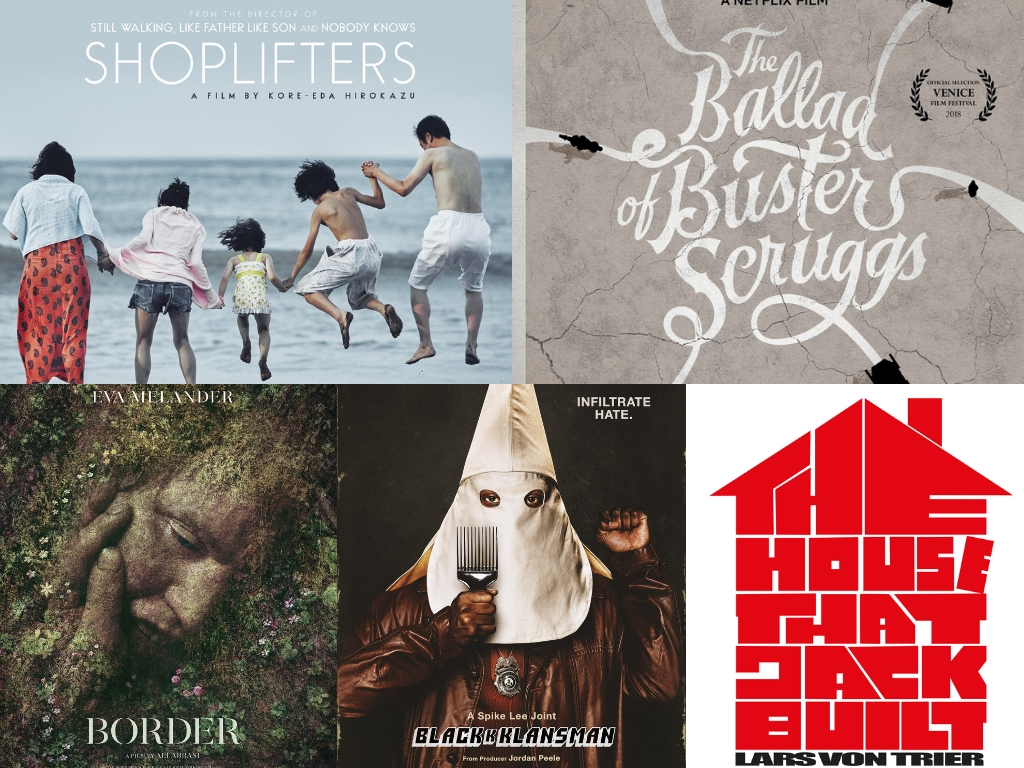 The 20th Jio MAMI Mumbai Film Festival is on until November 1
Image: Bodhisattva Sen Roy
---
Published 26.10.18, 03:05 PM
|
---
BlacKkKlansman

An African-American cop infiltrates the Ku Klux Klan in the early '70s in what is widely regarded as renegade filmmaker Spike Lee's searing return to form. An angry film ferociously relevant to the present, it won the Grand Prix at the Cannes this year. "If 'The Birth of a Nation' was history written with lightning," David Ehrlich of Indiewire writes, "'BlacKkKlansman' is a roll of the thunder we've been waiting for ever since."
Border
When Tina, an utterly introverted customs officer who can sniff contraband on cue, meets Vore, a suspicious-looking man who is certainly hiding something, she develops an inexplicable attraction to him that leads her down a bizarre, self-revelatory path. Imagination flies free in Iran-born, Denmark-based director Ali Abbasi's compelling mash of romance, social realism, Nordic noir, fantasy, and horror. The film is the winner of this year's Un Certain Regard award at Cannes.
The Wild Pear Tree
Turkish director Nuri Bilge Ceylan's latest work of genius is centered on young Sinan who upon returning to his countryside home after college, struggles to find his feet in both the family dynamics and his future life plans. Sinan's search for meaning and direction sets up several elaborate conversations that form the emotional and intellectual framework of this, as film critic Peter Bradshaw puts it, "gentle, humane, beautifully made film".
The Ballad of Buster Scruggs
The Coen brothers are back, this time with a six-part Western anthology film, the poster of which carries an ominous tagline 'Stories live forever. People don't'. The signature Coens' cocktail of dark drama and black humour lights up every chapter — reportedly written over the entire breadth of the director duo's three-decade long career — which narrates a striking story about the American West. Starring big names such as James Franco and Liam Neeson, this is the Coens' first project written and directed for television.
The House That Jack Built
Set in America of the '70s, Lars Von Trier's psychological horror drama is a deep-dive examination of a highly intelligent serial killer, Jack, over the course of 12 years, and an unsettling stroll through the murders that shape his depravity. Every murder is a work of art for Jack and as the viewer is thrust into the mind of this monster, he continues aspiring to create the ultimate artwork. The film is definitely not for the faint-hearted. As Jordan Hoffman of Thrillist writes, "If you clutch your pearls and get offended, then you've lost the game."
Burning
South Korean director Lee Chang-dong and co-writer Oh Jung-mi's layered screenplay draws inspiration from the Haruki Murakami short story "Barn Burning", borrowing a couple of characters and a premise. The film begins with Jong-soo running into Hae-mi, a girl who he knows and asks him to watch her cat while she's away. When she returns from the trip, she introduces him to Ben, a man she met on the trip who has a strange hobby — barn burning. In the words of Peter Travers of Rolling Stone, this slow-build thriller "sizzles with a cumulative power that will knock the wind out of you."
3 Faces
Banned from making films by the Iranian government eight years ago, Panahi's creative defiance continues to spin wonders. When veteran actress Behnaz Jafari seeks filmmaker Jafar Panahi's — both playing themselves — help in solving the mystery of a missing girl in the rural northwest of Iran, their road trip leads to interesting encounters with the village folk. Chanelling the inner energies of classics such as Abbas Kiarostami's Taste of Cherry and The Wind Shall Carry Us, 3 Faces is sprinkled with subtle metaphors and charming humour.
The line-up at the 20th Jio MAMI Mumbai Film Festival - on until November 1 - has some big-ticket must-watches. The festival threw open its screens to hundreds of cinema lovers on Friday. We cut through the crowd and bring you the top 9 films that you just can't miss.
Roma
Oscar award-winning director Alfonso Cuarón (Y Tu Mama Tambien, Children of Men, Gravity) digs deep into his childhood to craft this masterpiece brimming with one spectacular shot after another. The black-and-white Netflix film is Cuarón's heartfelt ode to the towering influence of his childhood, a domestic servant, as it follows the life of a middle-class family in Mexico City of the early '70s, revolving around its domestic help, Cleo. Heavy on mood and emotion, Roma is Cuarón at his very best. Shoplifters
This year's Cannes Palme d'Or winner tells an evocative story set on a family living on the fringes of Japanese society, relying on shoplifting to cope with poverty. Their lives change dramatically when they find a little girl in the freezing cold and make her a part of their family. Japanese master Hirokazu Kore-eda is in sublime form in this nuanced family drama.