Advertisement of motivation in an era of clicks and views
It's a break from lazy thinking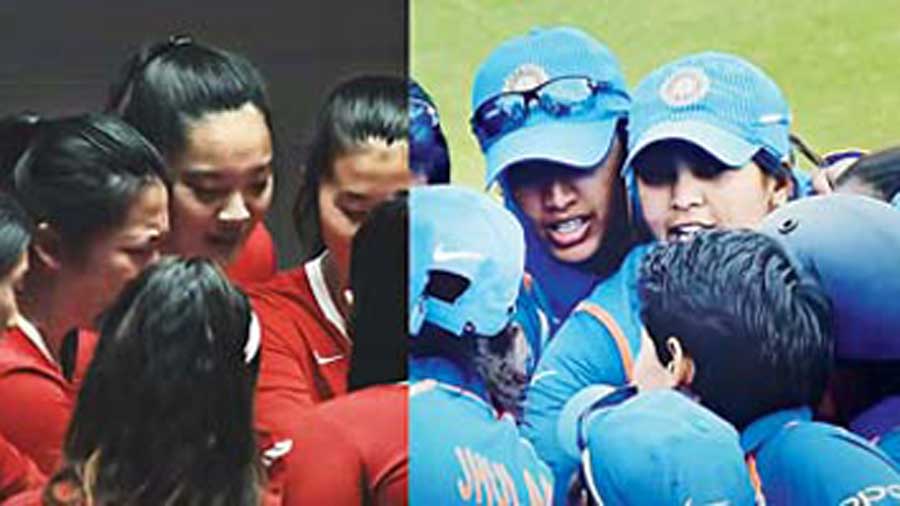 A moment from Nike's 'You Can't Stop Us' ad film
Picture: Nike
---
Published 04.08.20, 10:22 PM
|
---
It's an editing marvel. It's a powerful message about unity. It's more importantly a break from lazy thinking. Nike's use of repurposed footage combined with clever editing has given the most memorable advertisement during the pandemic, asking viewers to have faith in values like inclusiveness, togetherness and perseverance.
Titled 'You Can't Stop Us' (41 million views on YouTube till Tuesday morning), the video features a split screen, cleverly stitching together disparate moments to highlight a simple message — sport brings us together while spreading the message of resilience. 
Football star and equal-pay activist Megan Rapinoe's voice reverberates through the ad — "We're never alone, and that is our strength. Because when we're doubted, we'll play as one. When we're held back, we'll go farther, and harder. If we're not taken seriously, we'll prove that wrong. And if we don't fit the sport, we'll change the sport" — while repurposed footage of LeBron James, Cristiano Ronaldo, the Indian women's cricket team, Naomi Osaka, Rafael Nadal, Serena and Venus Williams, Rory McIlroy and others seamlessly blend in. From a pool of 4,000 sequences, Nike's long-time creative agency Wieden + Kennedy Portland culled it to 72, forming 36 split-screen pairings. Yes, it's a lesson in lockdown video editing but at the same time, an ode to the power of images in an era of clicks. A golfer snapping a club over his knee blends into that of a baseball bat being broken into two; a baseball star passing the mic to a football star; a little girl skating can very well be surfing the waves… it's the story of the many worlds getting united.
As streaming services upend traditional medium, advertisers are shifting loyalty because digital medium makes it easier to measure marketing spend. This means, a slow disappearance of campaigns that are run over a period of time but at the same time, messages are becoming short-lived, meant to capture one's attention for seconds and then just woosh!
'You Can't Stop Us' is the third film in Nike's campaign and is a reminder of the persuasive power of good advertising. We are talking about creating brand loyalty and that has far greater value than simply generating clicks and views.
It's not just Nike that's ensuring it remains a brand name for the long haul. Also impressive is Coca-Cola's 'Open Like Never Before', which has George the Poet motivating the viewer with how the pandemic is also bringing about some positive changes, about what happens when one refuses to be a stranger in his or her own living room, about why we should not call our jobs "unimportant again". It's not about clicks; it's about storytelling.