Worried about monsoon damages? Know how your car insurance will help
During monsoons, there are several major factors that can damage the car such as waterlogged streets, large potholes, and dirt, among others.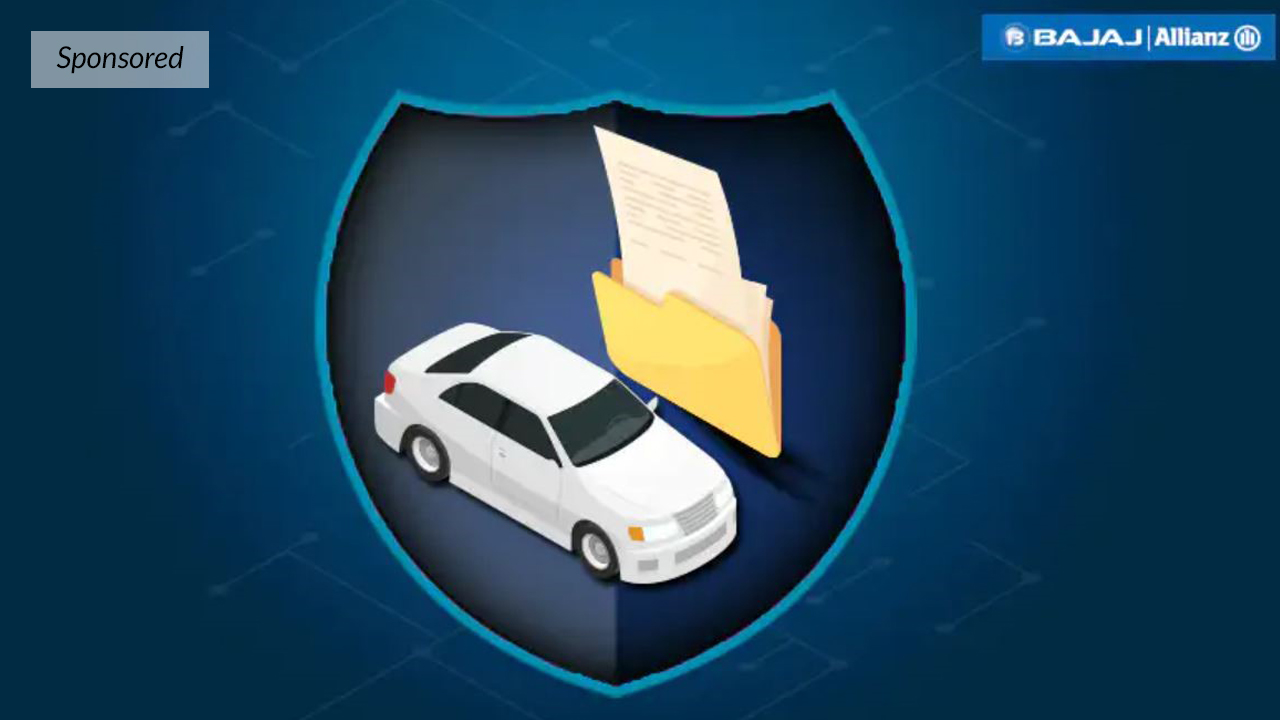 As the season poses challenges to our cars, a comprehensive insurance policy is recommended to protect you, your car as well as your pocket
Image Courtesy: Bajaj Allianz General Insurance
---
Published 30.06.20, 11:29 AM
|
---
While the monsoon season brings us much-needed relief from the relentless heatwave, it also comes with its own set of challenges like floods and traffic jams that disrupt the normal city life. For example, Delhi, Bangalore, Mumbai, and West Bengal, have been witnessing heavy rainfall that has caused extensive damage to many properties. One of the events that received nation-wide attention recently was during the cyclone 'Amphan' where rain washed away part of a building along with the cars in its parking. Since cars are extremely important to carry us through our day-to-day life, any harm to them can also disrupt our daily activities. This is why car owners start to brace themselves as soon as the monsoon season makes its way. 
Most car owners incur maximum expenditure particularly during this season as it calls for heavy maintenance of the vehicle, keeping in mind the unpredictable weather conditions. In India, the monsoon is not just light drizzles; most states receive heavy rainfall. The streets are filled with water, dirt, which tends to accumulate in areas that can result in rust and electrical issues. Also, there is low visibility with lesser traction on roads. All these factors result in a spike in accidental cases every year. As a result, most of the vehicle owners are seen to spend a large amount on the repair and maintenance of their vehicles during monsoon. This indicates that it's important to take precautionary measures to minimize excessive damage, to your car, or to your pocket.
Car Insurance To The Rescue
During monsoons, there are several major factors that can damage the car such as waterlogged streets, large potholes, and dirt, among others. Keeping this in mind, it's important to follow certain precautionary measures to protect one's car and keep losses under control. You can start by sending your car for a regular servicing right before the season starts. Make sure you send your vehicle to a trustworthy service center or a mechanic in order to get the right service.
But, as the season poses more challenges to our cars, a comprehensive insurance policy is recommended to protect you, your car as well as your pocket. Comprehensive car insurance not only provides third party liability cover but also an own damage cover, thus providing 360-degree protection to the vehicle. Own damage insurance takes care of damages resulting due to natural calamities like storms, earthquakes, floods, etc.
Now, although a comprehensive car insurance policy is great to protect your car from unforeseen situations, you can further widen its scope by choosing add-ons covers. A standard motor insurance policy does not cover damage to the engine due to water ingression (hydrostatic lock) or includes the depreciation amount on the repair and replacement of parts. Such damages are the ones that occur mostly, but taking a cover against these is often neglected by people and they end up shelling out from their own pocket. Hence, the solution to these problems is opting for motor add-on covers.
Choose An All-Encompassing Car Insurance Policy
When choosing a car insurance policy, you should opt for one that offers maximum benefits. Bajaj Allianz Car Insurance, for example, offers a well-rounded and affordable car insurance policy along with add-ons for extra protection. If you already have a car insurance that has expired recently, you can opt for car insurance renewal with Bajaj Allianz. Below are some common add-on covers offered by Bajaj Allianz that come in handy during such situations.
Engine Protector: The engine of your car is the most expensive part and repairing it can be a costly affair. During monsoon, it's the engine that gets affected the most. This cover ensures that any damages caused to the engine due to water seepage or gearbox breakage due to oil leakage are covered.
24×7 Spot Assistance: If you are staying in a flood-prone area, one can opt for 24×7 assistance add-on cover offered by the insurer and get assistance like spot repair services (minor), flat tyre, alternative travel arrangements, refueling, towing services and if required accommodation benefits as well.
Depreciation Shield: This cover ensures that the age of the vehicle doesn't affect the claim amount paid for spare parts. Usually, under any comprehensive policy in case of a claim, the insured receives an amount that is subject to depreciation and therefore receives an amount lower than the actual repair expense. With depreciation cover, the insured receives the depreciation amount deducted on the value of the parts at the time of claim.
In terms of claims, immediately inform your insurance company regarding the vehicle damage and subsequent policy information. They will assist you in the nearby service center or provide spot assistance.
So what are you waiting for? Get the add ons to protect your car in the right way during the season. Determine your premium with the online car insurance calculator, receive quotes, and select the right coverage. After all, selecting the best insurance cover for your vehicle is the ultimate way to protect your car as well as yourself from the hefty service invoices.
This is a sponsored article. It has been produced by ABP Digital Brand Studio team in partnership with BAJAJ ALLIANZ GENERAL INSURANCE