Women should be aware of where they stand financially
The very practice of saving from the funds given for household expenses or any other expenses shows how women are prudent enough in terms of money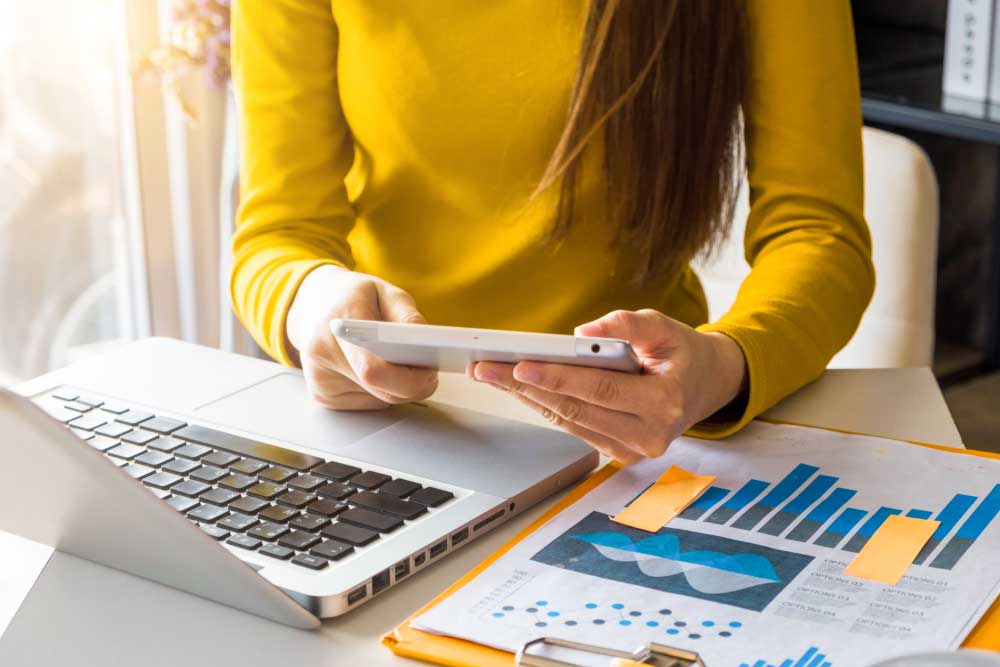 Statistically, women live longer than men — which makes it their responsibility to ensure transfer of wealth across generations and nurturing the family's interests. That makes it a must for women to participate in the estate planning process.
(Shutterstock)
---
Published 08.03.20, 06:51 PM
|
---
In India, there are enough reasons to believe that women are good at planning, arranging and executing things, especially which are long-term in nature. The very practice of saving from the funds given for household expenses or any other expenses shows how women are prudent enough in terms of money. But, in most Indian families, barring a few situations, most women do not take a lead role in investments, financial planning and tax planning for the family. However, if a woman has actively saved or earned by gainful employment or vocation, and have acquired assets, then she must actively participate in the process of estate planning.
In many conservative families, asking questions about estate planning may be intimidating for a woman — especially if she has always been financially dependent on the male members of the family. But one cannot rule out the fact that in such households women take care of the soft capital of the family — the value system and emotional balance of the family which in turn ensures cohesive family ties through generations.
Longer life span
Statistically, women live longer than men — which makes it their responsibility to ensure transfer of wealth across generations and nurturing the family's interests. That makes it a must for women to participate in the estate planning process. Here are a few more reasons why women should be actively involved in the estate planning process.
Protection/provisions
Savings and investments are made to ensure a better future. After a woman prepares for a rainy day, she swiftly moves on to ensure a better livelihood for herself and for her family. The concept of an earning woman entered the Indian household to fulfill the family's financial needs, in most cases, in the early 80s.
What she has built for the family in terms of assets acquired from her savings and investments need to be protected and should go into the right hands. As more women join the workforce by choice, their protection and provision needs to increase.
Estate planning should be embraced by choice by these women and should never rely on others to take decisions on their behalf.
In the case of women who are not financially independent, the situation can be even more challenging.
In most of these cases, the money matters are in the hands of the patriarch and after his death is passed on to the next male member of the family.
In such cases, the woman's financial support may be compromised. Paucity of one's own funds in old age can make a woman live in misery. If her partner had involved her in estate planning, her position would have been secure. She would not have to depend financially on the family for her needs if a corpus or assets generating cash are carved out in an estate plan for her.
Ignorance is not bliss
Salaried individuals earn their money every month and they tend to invest over a period of time. Businessmen and self-employed professionals also tend to build their wealth over a period of time. But not all of us are disciplined. Many investments are spread across various destinations, investment platforms, bank or demat accounts and product manufacturers.
A consolidated view of one's assets may not be available with the family. Sudden death of the earning member can add to the woes of surviving family members. They will be unable to locate where the assets are.
In the case of home makers, the situation can be worse. They are often kept out of the investment loop by their spouse or their participation is limited to the extent of signing a document or two. In the case of sudden death of the husband, such women are helpless.
The estate planning process and active involvement of women in it helps the family to consolidate the list of assets and make all the members concerned aware of the whereabouts of the assets and how to use them.
Be updated
You should review your estate plan or will at regular intervals — typically once in two years.
The financial position of the family members changes and that needs to be incorporated in the will.
Also, the inventory of assets and intended distribution may change, which influences one's decision on how the assets should be distributed. Hence, one needs to update his or her will and inform the rest of the family members.
Women in the family need to be aware of the whereabouts of such revised documents to ensure that the transfer of assets happens smoothly.
For those who are single
Single women may have received assets from their parents and may have acquired assets in their lifetime by working or starting some business.
An unmarried woman may choose to bequeath her assets to certain friends or charitable organisations. But the same needs to be documented, failing which, the personal succession laws will dictate who will receive the assets.
If she is divorced or separated from her partner, she will have to be very careful with her estate plan.
She probably would not want her former husband to inherit her assets or make life and death decisions for her. So, she has to be sure to update her documents as soon as possible after the separation.
Clear communication
A woman should keep her spouse and family informed about her wishes and assets. Avoid any surprises here. It can be disturbing for the family both emotionally and financially.
Points for planning
A woman should have a basic estate planning document such as
A will and clear nominations in place
Have healthcare expenses taken care of or insured
Have a trust to take care of her requirements
Keep all documents updated 
The writer is head of trust & estate planning, Motilal Oswal Private Wealth Management