Wipro meets Street estimates, posts 27.8 per cent growth in net profit
Net profits of the IT services firm rose to Rs 2,972 crore from Rs 2,326 crore in the same period of the previous fiscal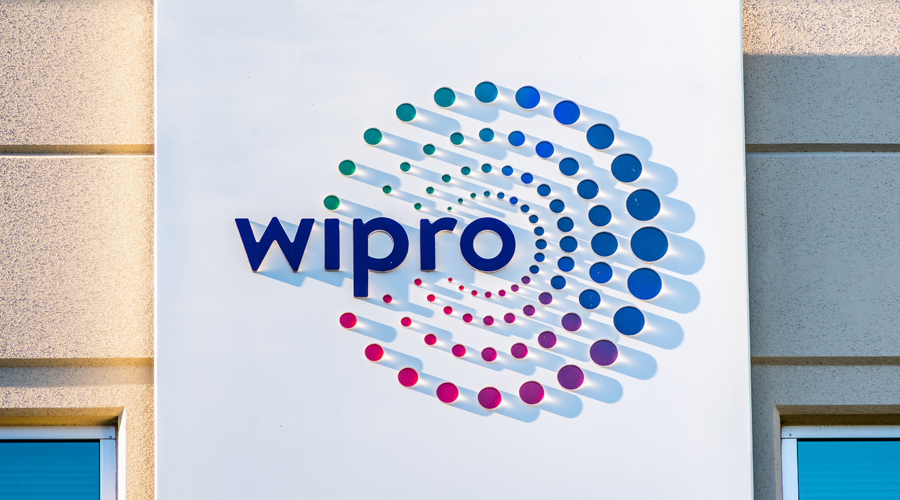 ---
|
Mumbai
|
Published 16.04.21, 03:40 AM
---
Wipro on Thursday met Street estimates when it posted a 27.8 per cent growth in net profit for the fourth quarter ended March 31, 2021. Net profits of the IT services firm rose to Rs 2,972 crore from Rs 2,326 crore in the same period of the previous fiscal.
Companies such as Wipro have been reaping the benefits of enterprises across industries and geographies investing in technology amid the pandemic.
Wipro said during the quarter, it continued the momentum of winning large deals. It closed 12 large deals resulting in a total contract value of $1.4 billion.
Given the positive business environment, Wipro saw its revenues rising to Rs 16,245 crore, a rise of 3.4 per cent over Rs 15,711 crore in the corresponding period of the previous year. Its IT services revenue stood at $2.15 billion, a growth of 3.9 per cent over the preceding quarter and 3.8 per cent from the year-ago period.
Wipro forecast that revenues from its IT services business will be in the range of $2,195-2,238 million during the quarter. This translates to a sequential growth of 2-4 per cent.
"We delivered a third consistent quarter of strong revenue growth, deal wins and operating margins. We also announced our largest ever acquisition of Capco that will bolster our global financial services sector. We are excited with this wave of business momentum that we are witnessing. All key markets are now growing on year on year basis and this provides us a solid foundation to build on next year growth rates," Thierry Delaporte, CEO and managing director, said while commenting on the results.
The quarter saw operating margins at Wipro coming at 21 per cent which marks a sequential 70 basis points over 21.7 per cent in the previous three months. For the fiscal, operating margins stood at 20.3 per cent, up from 18.1 per cent in the previous year.
In terms of sectors, banking, financial services & insurance or BFSI showed a growth of 30.5 per cent during the quarter. Other verticals like consumer, health, energy, technology and manufacturing also witnessed growth of upto 17 per cent.
During the quarter, the company concluded the buyback of 23.75 crore shares for an aggregate amount of
Rs 9500 crore billion ($1.3 billion), excluding buyback tax. For the year ended March 31, 2021, Wipro had net cash of around Rs 26,217 crore.