US frowns on online retail rules
Changed e-commerce rules have affected the operations of at least two US giants, Amazon and Walmart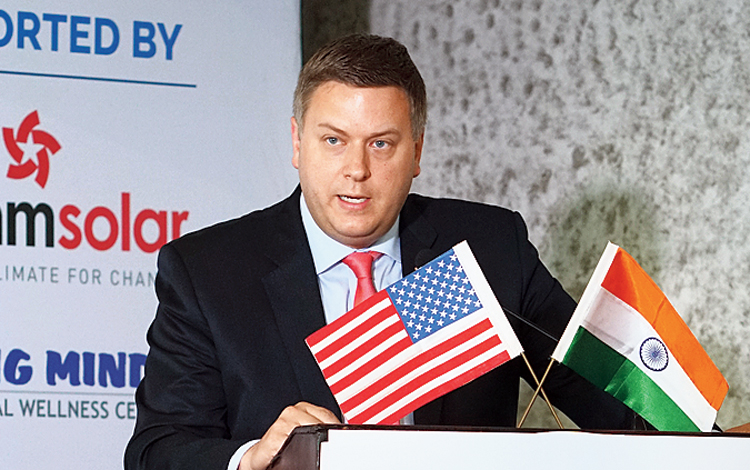 ---
|
Calcutta
|
Published 10.05.19, 07:54 PM
---
A senior US government official on Friday said India should have changed its e-commerce rules after broader consultations with all stakeholders. The changed rules had affected the operations of at least two US giants, Amazon and Walmart.
"We feel that some of the e-commerce regulations have not received the type of consultation that is needed with some of the large investors. Not only US investors but Indian entrepreneurs as well," Ian Steff, acting secretary, US department of commerce, said here on the sidelines of an event organised by the Indo-American Chamber of Commerce.
Steff said short-term issues such as data localisation, price control of medical devices and higher tariffs threaten to slow down trade relationships between Indian and the US.
"Many of the issues that we brought up were issues that some of the companies that have invested here and invested billions and billions of dollars have brought up to us," he said.
The US government has brought in more than 100 companies to India as part of its annual programme — Trade Winds.
WTO meet
As increased protectionism threatens to erode the relevance of the WTO, over a dozen developing nations will assemble in New Delhi next week to discuss ways to boost multi-lateral rule based trade system.
The two day meet from Monday would discuss the challenges before the WTO and build consensus on how to move forward on reform.