Two infra projects
CWBTA is setting up in phases a Rs 100-crore trade logistics and industrial park spread over 400 acres at Amta, Howrah, for which land is being procured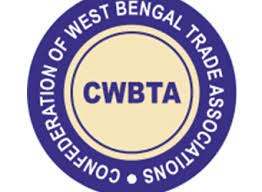 Representational image.
File photo.
---
Calcutta
|
Published 12.04.22, 04:03 AM
|
---
The Confederation of West Bengal Trade Associations (CWBTA), an apex trade body of eastern India, representing 70 associations and over 1.5 million small and big traders, on Monday announced the setting up of two infrastructure projects worth Rs 130 crore to boost trading in the eastern region.
CWBTA is setting up in phases a Rs 100-crore trade logistics and industrial park spread over 400 acres at Amta, Howrah, for which land is being procured and is expected to be completed by 2025 , said Sushil Poddar, president, CWBTA, on the occasion of a curtain raiser for Bengal Global Trade Expo scheduled between April 20 and April 24.
A Rs 30-crore project to set up a 1.25 lakh square feet trading  and business centre at Rajarhat is also underway. This trading centre will house, among others, facilities for permanent showcasing or display of a wide variety of products and services by more than 30 countries.
"This centre will function round the clock throughout the year. The Bengal government is supporting CWBTA to procure land and also ensure that the projects meet the deadline for completion," Poddar said.
"This is the first time in the state that a trade body has taken an initiative to build logistics and infrastructure projects," he said.
The Trade Logistics & Industrial Park of CWBTA at Amta, Howrah, will have residential facilities for staff and cater to almost all major logistical and infrastructure needs of the traders in the region. On the other hand, the Trading & Business Centre at Rajarhat would be a business-to-business (B2B) trading hub involving not only the neighbouring countries but also other countries far off. These twin projects of CWBTA will greatly boost regional trade," said Poddar.
"The BGTE 2022 is a first-of-its-kind expo in which 12 countries would participate in a big way. The expo will have complete facilities for signing trade and business deals at the venue. CWBTA is working as a catalyst to connect with various trade bodies in neighbouring countries," said N K Kapadia, adviser and summit chairman, CWBTA.