This Festive season-Pay A Visit To The Best Jeweler, Vipul Kothari In The Market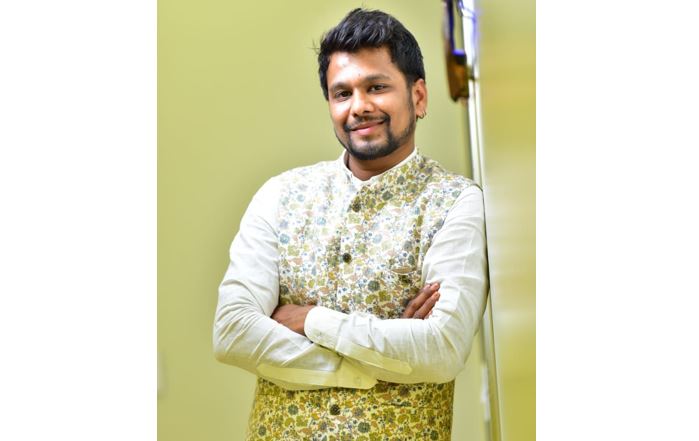 ---
Published 02.12.21, 12:00 PM
|
---
'Reliability' is the key to distinguishing a reputable businessman from the rest of the pack. Vipul Kothari, a Bikaner jeweller, has made a name for himself in the jewellery market with reliability, trust, enthusiasm, and extensive planning. He not only works hard but also ensures that his creations are of the highest possible quality. In this way, he maintains his clients' confidence, which is the most crucial component of any business.
The quality and designs of Vipul Kothari's jewellery pieces are at par with each other, so much so, that you wouldn't want to think twice before making your Diwali purchases from him this year. From gold, silver coins and bars, to cocktail rings; from multi-layer necklaces to pendants; from uncut jewellery to rosy-gold Kundans, he offers you everything. His business ethic isn't just about making and selling goods, rather, he's constantly modifying it to keep up with the changing dynamics of the global jewellery market.
How does he do that? Well, customers mean to him more than anything. They are the god -lie counterparts for any businessman in the country. As a result, he ensures that the desires of his customers are met in whatever gemstones he produces. While diamonds appear to be the favoured option, 'coloured gemstones' are becoming increasingly fashionable among both men and women these days. Jeweller Vipul Kothari lives up to these high standards and offers the finest in the industry to its customers.
Entering the world of jewellery, his aim had never been to deter his competitors from making or selling their products. He, on the other hand, aids them anytime they want assistance or advice. He is the embodiment of selflessness and generosity. Only a few people think about being nice to everybody they meet, and Jeweler Vipul Kothari is undoubtedly one of them. Another reason he leaves an impression on everyone he meets, whether it's coworkers or customers, is because of this.
Hailing from the city famous for 'Kundan' jewellery and 'Uncut Diamond' jewellery  itself, Vipul Kothari is truly dedicated to his heritage. From his current vantage point, he aspires to reach the pinnacle of international jewellery markets as well. He's slowly and surely amassing a network of connections from customers all across the world. For foreigners who are interested in Indian jewellery, but are ignorant of its origin and tradition, Vipul Kothari strives to help them with their questions while also educating them on the importance of jewellery in our lives. There is nothing that brings him more joy than seeing his clients happy. This demonstrates his humility and commitment to his work. 
Given the fact that he had a penchant for jewellery making since childhood, you can be assured of the fact that Vipul Kothari has a thorough understanding and knowledge of his business. He is the kind of person who is willing to take initiatives, is swift and accountable, along with being foresighted as well.  
Considering his determination, unique thinking, diligence, and humility, he is poised to make a worldwide impact and propel his business to the next level!
You can connect with him on Instagram at @jainvipulkothari.