Telcos mull tariff hike to meet 5G expenses
Regulator Trai recommends auction of over Rs 7.5 lakh crore for over 1 lakh megahertz spectrum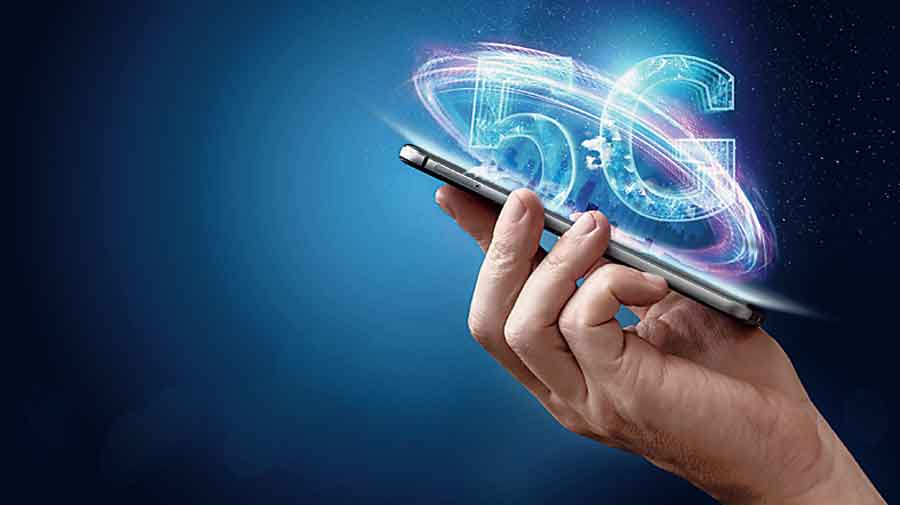 Representational Image
File Photo
---
Calcutta
|
Published 25.05.22, 03:00 AM
|
---
Telecom players are mulling another round of tariff hikes to improve their average revenue per user (ARPU) — with an eye to make their 5G operations sustainable but at the cost of displacing the low volume and inactive users.
Industry is buoyed by the rise in ARPU in the fourth quarter of the last fiscal following a round of tariff hikes in November. Sources said the next round of hikes were likely at the end of the second quarter as the operators would then have clarity on their outgo in 5G spectrum bidding.
They said the tariff hike was necessary to make 5G a business case as the current ARPU does not justify any mobile operator to offer 5G services. The radio wave auctions are likely to be held in June.
Regulator Trai has recommended an auction of over Rs 7.5 lakh crore for over 1 lakh megahertz spectrum, including 5g,  in case the government allocates it for 30 years.
In case of 20 years, the value of the auction will stand at around Rs 5.07 lakh crore at the reserve price, according to the back-of-the-envelope calculation. Analysts expect 5G spectrum to be sold at the base price with Bharti Airtel and Reliance Jio the main bidders.
The sources said the hike would be a periodic one, gradual and sequenced in such a manner that it does not have a significant impact on the subscriber base.
Bharti Airtel India and South Asia MD and CEO Gopal Vittal has said the telco needs to raise tariffs one more time to reach its targeted ARPU of Rs 200.
"I think we've been consistent in saying that we need to reach Rs 200. One round of tariff increase will take us into the Rs 200 area, and then getting into Rs 300 will be over a period of time," he said.
All three telcos have reported an improved ARPU during the March quarter. Airtel reported the highest ARPU of Rs 178 per user. On the other hand, Reliance Jio and Vodafone Idea report ARPU of Rs 167.6 and Rs 124, respectively.
Data showed both Reliance Jio and Vodafone Idea have lost subscribers in the last financial year, while Airtel is the only one to have gained users.
Vodafone Idea reported a loss of subscribers, down to 24.3 crore in March 2022 from 24.7 crore in the previous quarter. Reliance Jio had 41 crore subscribers at the end of March against 42.1 crore in December. Airtel reported an increase in subscribers from 35.5 crore in the December 2021 quarter to 35.9 crore at the end of March 2022.