Tata Motors suffers Rs 8,438cr loss
The automaker expects a gradual pickup in demand and supply situation in the second half of this fiscal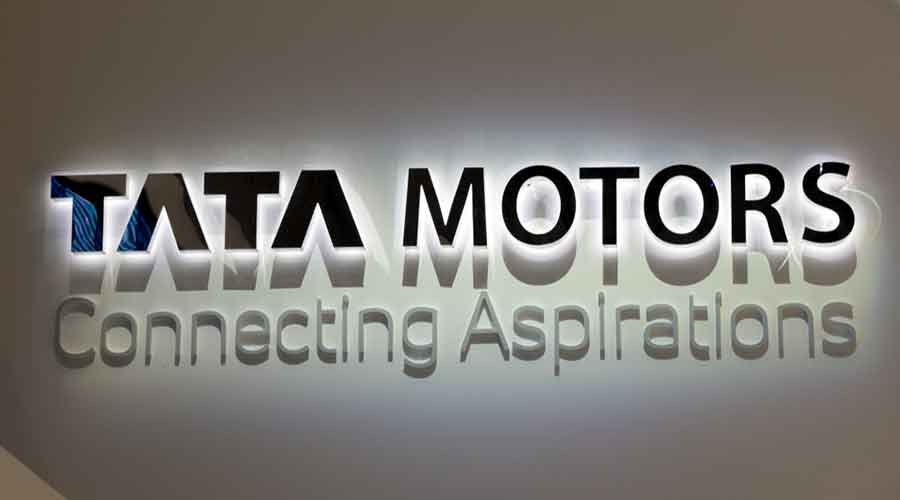 ---
|
Mumbai
|
Published 01.08.20, 05:11 AM
---
Tata Motors on Friday reported a consolidated loss of Rs 8,438 crore for the June quarter as the Covid-19 pandemic adversely impacted sales both in India and abroad. The homegrown auto major forecast an uncertain outlook for the year citing rising infections and intermittent lockdowns in many countries.
Analysts had expected the company to report losses of between Rs 7,500 crore and Rs 9,000 crore. It had reported a loss of Rs 9,894.25 crore in the preceding three months and Rs 3,698.34 crore a year ago.
This came as consolidated revenues plummeted to Rs 31,481.86 crore from Rs 60,830.16 crore in the corresponding quarter of the previous year.
The pandemic affected Jaguar Land Rover's (JLR) business significantly with retail unit sales down 42.4 per cent year-on-year.
Monthly sales, however, improved during the quarter across all regions as economies reopened with June sales falling 24.9 per cent. Close to 98 per cent of JLR's retailers worldwide are now fully or partially open.
During the quarter, revenues at JLR was £2.9 billion compared with £5.07 billion in the year ago period and the company made a pre-tax loss of £413 million. Its net loss was at £648 million compared with £402 million a year ago.
JLR added that its cash flow was a negative £1.5 billion, primarily reflecting a one-time working capital outflow of £1.1 billion. JLR, however, managed a total cost and cash flow improvement of £1.2 billion and the subsidiary disclosed that it successfully completed about £650 million of new funding.
"For the rest of 2020-21, JLR will continue to manage costs and investment spending rigorously. After realising £1.2 billion of total cost and cash improvements, the company has increased its target from £1.5 billion to £2.5 billion.
"While the outlook remains uncertain, we expect a gradual increase in sales, profitability and cash flow over the year. In the second quarter, volumes may not pick up sufficiently to generate a profit. However, cash flow is expected to be positive, supported by improved working capital and continued savings,'' Tata Motors said.
On a standalone basis, Tata Motors saw its revenues plummet 80 per cent to Rs 2,687 crore from Rs 13,352 crore in the year ago period. Losses mounted to Rs 2,190 crore against a loss of Rs 48 crore a year ago.
"We have witnessed some green shoots in passenger vehicles owing to some pent up demand pre-Covid," said Guenter Butschek, CEO and MD of Tata Motors.
Tata Motors pointed out that while Covid-19 lockdown deeply impacted the volumes in both commercial vehicle an passenger vehicle segments, it expects a gradual pickup in demand and supply situation on the back of overall economic recovery expected in the second half of this fiscal.
The company added that it will focus on conserving cash by managing cost and investment spends to protect liquidity. It has called out a cash improvement programme of Rs 6000 crore. While capex is expected to be around Rs 1500 crore for this year, the firm expects improving cash flows for the remainder of the year and expects to end the year with positive free cash flows.
"The Covid-19 pandemic has deeply impacted the auto industry in the first quarter. Post a calibrated restart at all plants in mid-May, we gradually scaled up our capacity while prudently safeguarding the health and wellbeing of our employees as well as the larger ecosystem. Even as we continue to address the challenges, we see some disruption due to the intermittent shutdowns and supply chain bottlenecks.