Tata Motors eyes No.2 spot with sub-four metre SUV Punch
The compnay aims to sell more numbers of the Punch than its highest seller compact SUV Nexon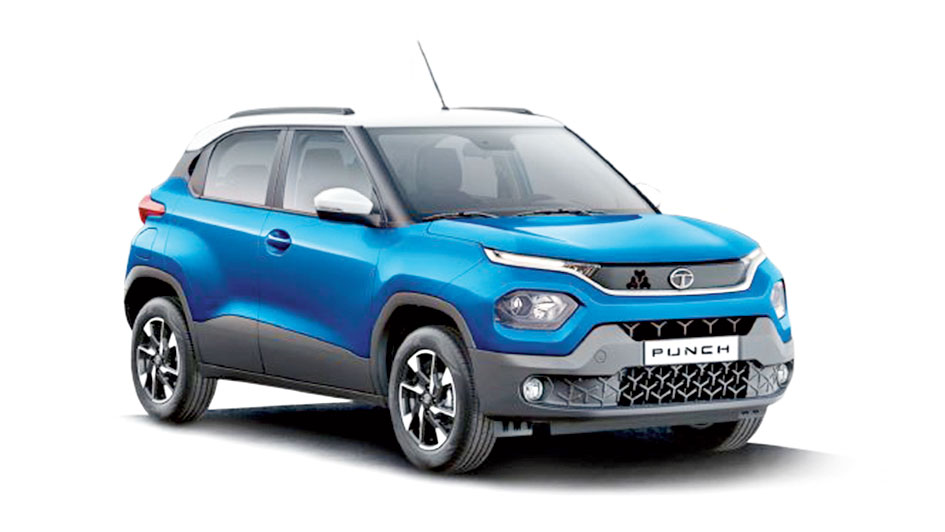 SUV Punch.
Telegraph picture
---
Calcutta
|
Published 25.10.21, 01:04 AM
|
---
Tata Motors hopes to move up to the second place in the sales pecking order with its sub-four metre SUV Punch. 
The company at present sits in third place after Maruti and Hyundai. 
Tata Motors aims to sell more numbers of the Punch than its highest seller compact SUV Nexon.
The company has sold 9,211 units of the Nexon in September this year, 1,00,06 units in August, and 1,02,87 units in July. In the financial year 2021-22, till date, Tata Motors 
has sold 5,09,14 units of 
Nexon.
"With Punch, we hope to increase our market share. In FY22, we have an 11.5 per cent market share in the SUV space. With Punch we expect it to grow more as we think Punch will be the largest seller in our portfolio." said Vivek Srivatsa, head, marketing, Passenger Vehicles Business Unit (PVBU) 
"You already know what kind of sales Nexon is generating and Punch should be equal to Nexon or slightly higher. So you can expect a jump in our market share," Srivatsa said.
Till September, Tata's SUV sales for this fiscal stood at 74,000 units, and it occupied the fifth position in the segment  after Hyundai, Maruti, Mahindra, and Kia. 
"With Punch, we should be close to the next higher manufacturer," said Srivatsa.
While the company now has a presence in the sub-four metre SUV space, in the compact SUV space with Nexon, and two high SUVs, Safari and Harrier, it still has no product in the mid-SUV and premium SUV categories. 
"Mid-SUV is 32 per cent of the market and the Multi-Utility Vehicle (MUV) is 5 per cent, so we are not playing in 37 per cent of the market space. We cover only 58 per cent of the SUV space," said Srivatsa. 
The company is planning to launch a mid-SUV, as it will also have an electric Punch. 
"An electric powertrain for Punch is in the making, '' he said, adding it will be part of the 10 new EVs that the company plans to launch by 2023.
Tata Motors has increased its market share from 7.4 per cent in September 2020 to 13.9 per cent in September 2021. Though the company is also facing the effects of the global chip shortage it has managed to "dramatically increase its production ability," said Srivatsa.
When asked how it managed to do so, the director said: "We operate in the same ecosystem as other OEMs, we face similar challenges. But we have managed to optimise several aspects of the supply chain, we have better relations with our suppliers and we have optimised our product mix according to what is available."