Supreme Court asks govt to clarify on OTT curbs
The court passed the directions while dealing with a petition filed by advocate Shashank Shekhar Jha in October 2020 when it court had initially issued a notice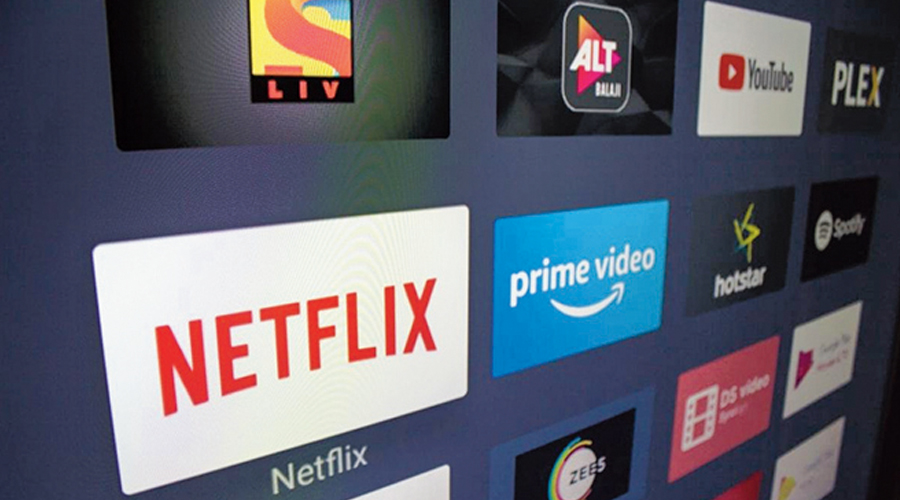 ---
---
The Supreme Court on Tuesday asked the Centre to file an affidavit explaining the measures being taken by the government to rein in Over the Top (OTT) platforms such as Amazon Prime, Netflix, Disney + Hotstar and Zee from telecasting uncensored movies and serials on their networks.
A bench of Chief Justice S.A. Bobde, Justices A.S. Bopanna and V.Ramasubramanian while directing the government to file its response posted the matter for further hearing after four weeks.
The court passed the directions while dealing with a petition filed by advocate Shashank Shekhar Jha in October last year when the court had initially issued a notice.
The bench on Tuesday wanted the petitioner to withdraw the case and make a representation to the information ministry to prepare the necessary guidelines.
Additional solicitor general K.M. Natraj who was present in the court said the government was "contemplating some action" on taking measures to regulate the content over OTTs.
"Everybody in this world can contemplate. But you put it in writing what you want to say and what you are going to do…"Justice Bobde told Natraj.
The petitioner has complained that there is unbridled telecast of crime, sex and other objectionable portions in the networks which have a tendency to corrupt the minds of the viewers.
Unlike feature films, there is no censor certificate or proper regulation of the content. The petitioner had urged the apex court to direct the government to set up a suitable mechanism to deal with the issue.
The petitioner had pleaded the court direct the government to set up a proper board/institution /association for the monitoring and management of content on different OTT/Streaming and digital media platforms.
"With cinema theatres unlikely to open anytime soon in the country, OTT/Streaming and different digital media platforms have surely given a way out for film makers and artists to release their content without being worried about getting clearance certificates for their films and series from the censor board," the plea said.
The petitioner said lack of legislation governing was becoming evident with each passing day and every new case that was filed on these grounds.
The government is facing heat to fill this lacuna with regulations from the public and the Judiciary; still the relevant government departments have not done anything significant to regularise these OTT/Streaming Platforms."