Support from local activist for Adani Enterprises
Proxy advisory firm InGovern put out a report on Friday questioning the nature of the revelations and the timing of the Hindenburg report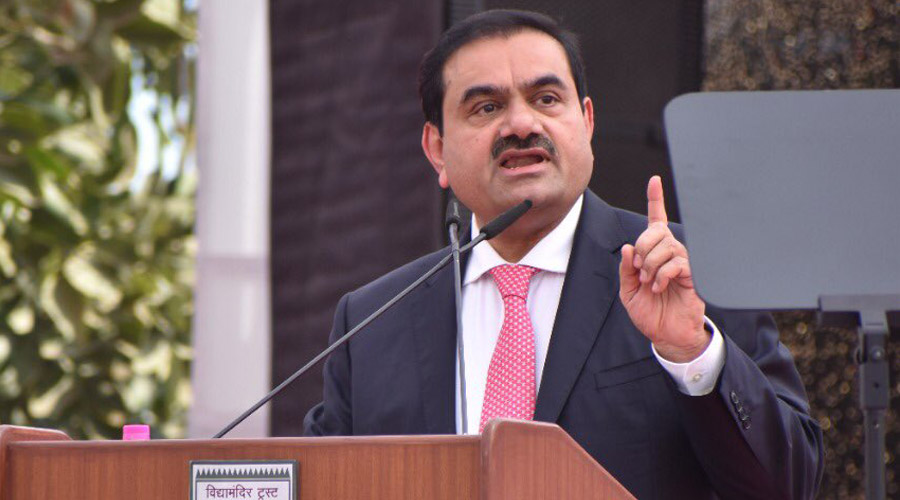 ---
Mumbai
|
Published 28.01.23, 02:04 AM
|
---
A section of the market believes the fundamentals of Adani Enterprises are strong enough for its proposed follow-on-public-offer to sail through the charges levelled by Hindenburg. 
The offer on Friday was subscribed just 1 per cent on the opening day as shares plunged after a scathing report by the US short seller.
Proxy advisory firm InGovern put out a report on Friday questioning the nature of the revelations and the timing of the Hindenburg report. InGovern said there "was some objective to scare investors" ahead of FPO and believed the move would not succeed.
"Given the low free float of many of the listed Adani companies, the group can always sell down equity to pay off debt and reduce leverage. The FPO is the first instance from the group to get greater float and pay debt," the report said.
InGovern said  the Adani companies are in the infrastructure businesses with monopolistic characteristics; some of their infrastructure assets such as ports are already generating huge cash flows while some others are in the gestation phase and will generate positive cash flows.
``Short sellers are not held in high regard in global capital markets and even in the US, many short sellers, including Hindenburg, are under investigations by the SEC (Securities and Exchange Commission) and DoJ (Department of Justice), as the short sellers are thought to achieve their objectives at all costs and detrimental to the interests ofother investors,'' it added.
While investors were worried over the exposure of banks to the group, a CLS Anote hinted the lenders were not at risk. The exposure of domestic banks amounts to less than 40 per cent of the overall Adani group debt. "Most of the incremental funding to the group for new businesses and acquisitions has come via overseas sources," CLSA said. The PSU lenders do have material exposure — 30 percent of group debt — but that has not risen in three years.