The markets ended modestly higher on Wednesday, with gains in energy majors offsetting weakness in IT and financial stocks, after a Bank of England interest rate cut raised hopes of more global stimulus moves to limit the impact of the coronavirus.
However, risk sentiment remained subdued with the 30-share BSE Sensex rebounding over 386 points during the day but paring most gains to settle 62.45 points, or 0.18 per cent, higher at 35697.40.
The broader NSE Nifty closed 6.95 points, or 0.07 per cent down, at 10458.40.
Investors made a cautious return to some recently-mauled counters in the energy, banking and consumption sectors, traders said.
Top gainers in the Sensex pack included Hero MotoCorp (4.08 per cent), Reliance Industries (3.60 per cent), ICICI Bank (1.80 per cent) and HUL (1.51 per cent).
"The markets seem to be pricing in a large dose of liquidity infusion by global central banks. Overnight US market rose on the prospect of fiscal stimulus measures by the US Federal Reserve to curb slower economic growth stemming from the coronavirus outbreak and similar measures are also expected from European Central Bank. Bank of England cut rates in an emergency move to combat coronavirus impact by 50 basis points to 0.25 per cent," said Paras Bothra, president of equity research, Ashika Stock Broking.
Oil prices fall
Oil prices tumbled on Wednesday after Saudi Arabia dialled up its price war by hiking production by one million barrels a day. West Texas Intermediate fell 1.7 per cent to about $33 a barrel, while Brent crude was off 1.7 per cent at $36 a barrel.
Oil heavyweights Saudi Arabia and the UAE also said they will together boost production by at least 3.5 million barrels per day (bpd), to 16.3 million bpd, from April.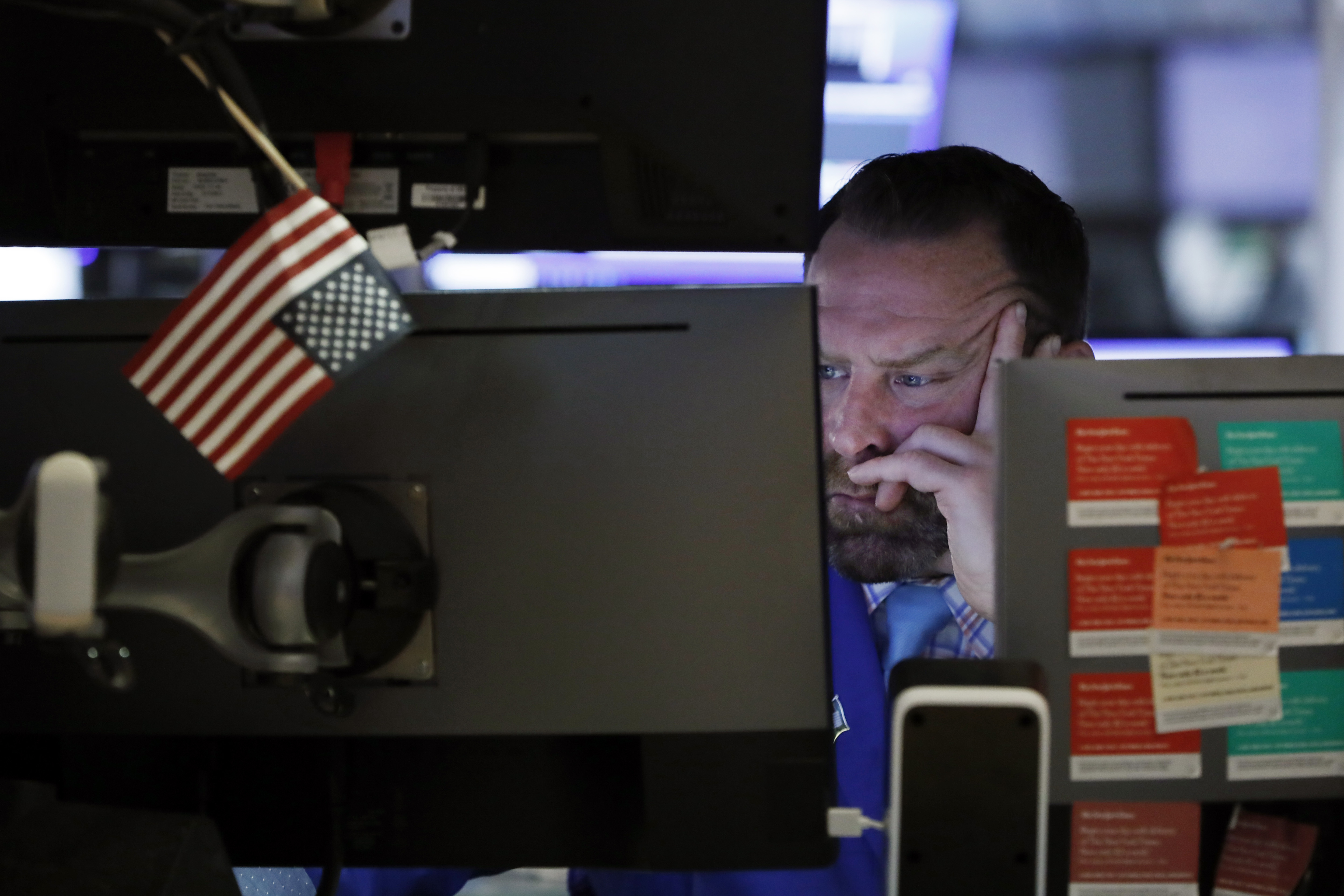 A trader works on the floor of the New York Stock Exchange. (AP photo)
US shares hammered
Washington: US stock indices tumbled on Wednesday as investors worried over the absence of immediate measures from President Donald Trump's administration to counter the economic fallout from the coronavirus outbreak.
The Dow Jones Industrial Average fell 4.59 per cent, while the S&P 500 index was down nearly 19 per cent below its all-time peak hit on February 19. The Nasdaq Composite was down 318.41 points, or 3.82 per cent, at 8025.85. Reuters