States narrow GST gap
Average revenue shortfall comes down to 13% in April-August period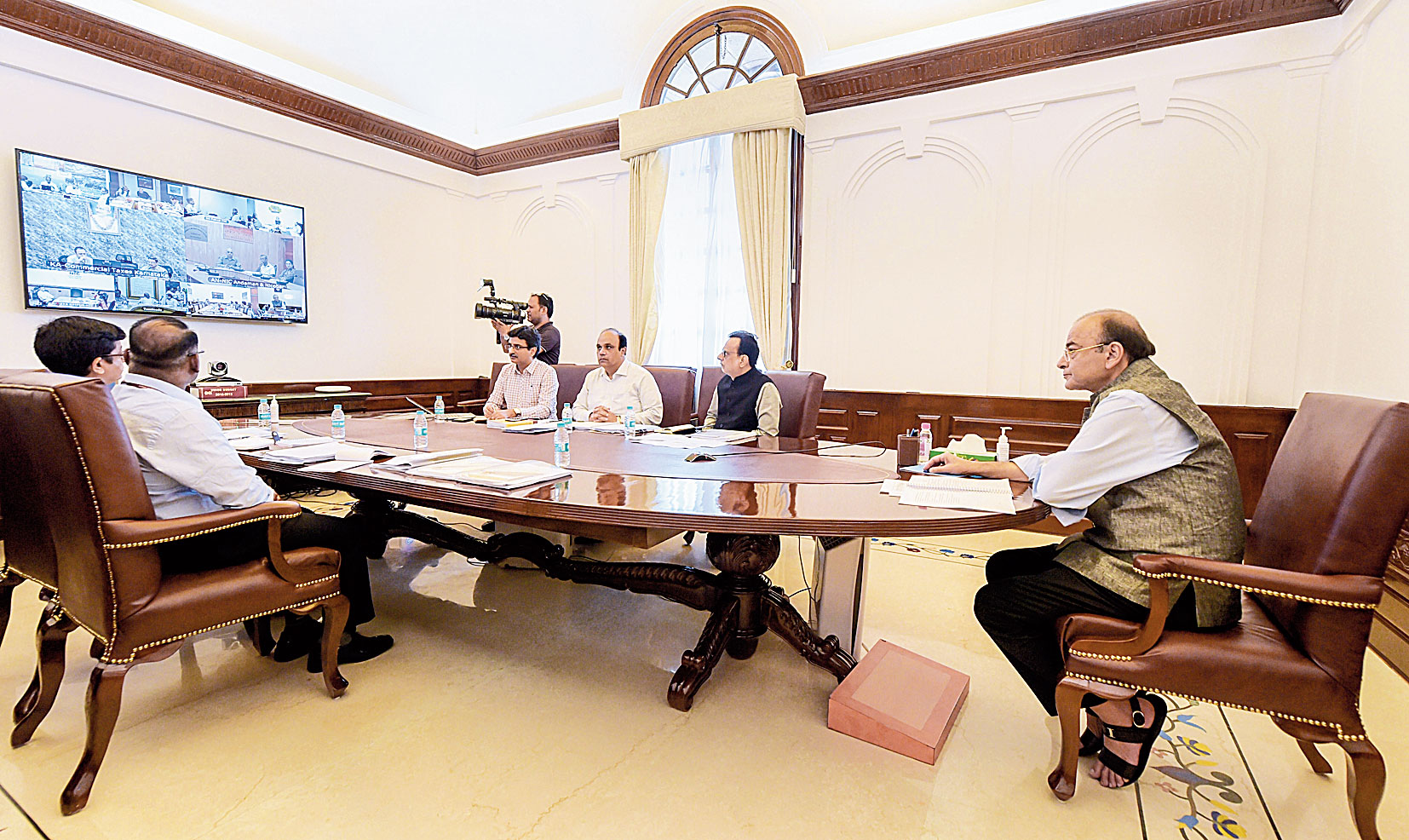 ---
---
The GST Council on Friday said the average revenue shortfall of states was 16 per cent in the first year of the indirect tax regime (July 2017-March 2018) and it has come down to 13 per cent during the April-August period of the current fiscal.
The states were on track to meet their revenue targets by themselves and would not need compensation from the Centre after five years.
"We have to neutralise the state deficit to zero by the expiry of the five-year period (of GST implementation). Closer it gets to zero, states would
get closer to achieving their revenue targets themselves," finance minister Arun Jaitley said after a council meeting.
M.S. Mani, partner, Deloitte India, said "the revenues in some states being lower than expectations could be on account of temporary business reasons and it is hoped that this does not lea to vet cald to more pressure on businesses in the form of audits and investigations".
While only 6 states — Mizoram, Arunachal, Manipur, Nagaland, Sikkim and Andhra Pradesh — are showing revenue surplus in the current fiscal, 25 states are staring at revenue shortfall .
The states facing a maximum shortfall in revenues during April-August are Puducherry (42 per cent), Punjab and Himachal Pradesh (36 per cent each) and Uttarakhand (35 per cent).