Index of industrial output crashes to 12.3% in July
Snapping three months of decline, inflation surges again to hit 7 per cent in August
Reserve Bank seen hiking key interest rate by at least a quarter point at Sept 30 meeting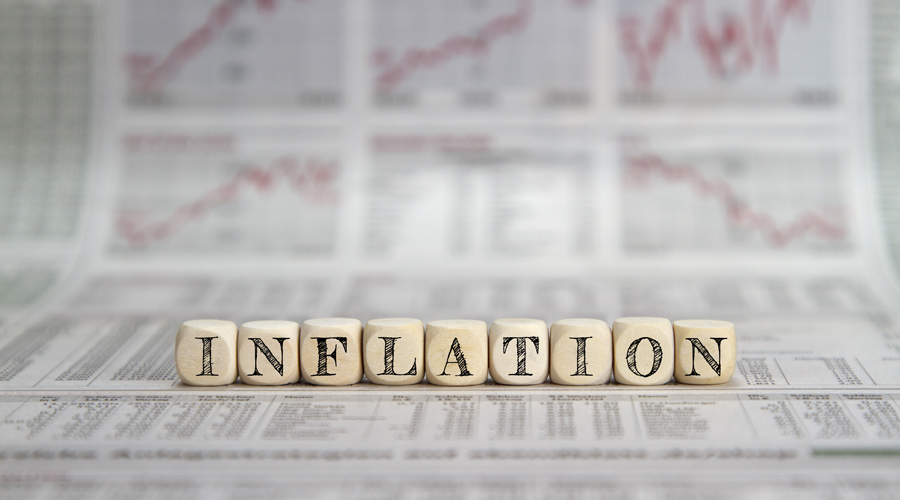 Representational image.
File Photo
---
Published 12.09.22, 10:26 PM
|
---
Get ready for the central bank to hike interest rates again at its next meeting at the end of the month, economists say.
India's retail inflation has climbed to 7 per cent in August up from 6.71 per cent in the previous month, snapping a three-month downward trend. The inflation rate was pushed higher largely by rising food prices, data released by the National Statistics Office on Monday showed.
The Reserve Bank of India (RBI), which aims to keep inflation between 2 and 6 per cent, uses retail inflation as its measure to set borrowing costs and inflation has been above its targeted range since the start of the year.
Meanwhile, fuelling concerns about a slowing economy, the Index of Industrial Production (IIP) which measures industrial growth, crashed from 12.3 per cent in June to 2.4 per cent in July. The manufacturing sector's output rose by just 3.2 per cent year-on-year. The power sector's output rose by only 2.3 per cent. 
The 7.0 per cent inflation rate in August exceeded the 6.9 per cent forecast by analysts. 
Rising retail inflation could force the RBI to hike interest rates at its next monetary policy meeting on September 30 though the government is said to be against such a move which could slow economic growth and also impact its own heavy borrowings. 
Analysts widely expect the RBI to hike its trend-setting repurchase or repo rate – the rate at which it lends to commercial banks – by 25-50 basis points with the quickening inflation tilting the likelihood to a half percentage point rise. "We now foresee a higher likelihood that the MPC will stick to the new normal rate hike of 50 basis points," said Aditi Nayar, ICRA chief economist. 
Retail inflation has been above the RBI's comfort zone for eight months running. While still above the bank's upper target of 6 per cent, retail inflation had softened three months in a row up to July, stirring hopes that the worst might be over on the price front.
"Another inflation print of 7 per cent… confirms our belief that price pressures are not going to go away anytime soon," said Kunal Kundu, India Economist at Societe Generale.
Food was the main contributor to August's inflation, climbing 7.62 per cent from 6.75 in the month before. Inflation for vegetables was up by a whopping 13.24 per cent and pulses climbed by 2.4 per cent. Spices shot up by 14.9 per cent and cereals and related products by 9.57 per cent.  Milk rose 6.3 per cent.
As expected, "food prices moved up sharply as well. Given the tailwind generated by high food prices as production suffers due to erratic monsoon, we do not see consumers' cup of woes emptying out soon," Kundu said.
The RBI has already raised the repo rate by 140 basis points since May – bringing it back to pre-pandemic levels. It now stands at 5.40 per cent after the RBI raised the rate by 50 basis points last month, aiming to tamp down consumer demand.
Besides food, other segments like fuel and light inflation have also risen by 10.78. Although crude oil prices have dropped significantly in recent weeks, the benefits of falling commodity prices are not yet being transmitted to consumers. 
Kundu forecast "an additional 60 basis rate hike by the RBI before they bring the rate hike cycle to an end as they shift the focus back to growth given the rather dismal employment situation."
The government has placed a 20 per cent duty on broken rice exports in a bid to keep prices in check. However, 1 million tonnes of rice is stuck at ports because buyers are refusing to pay the extra duty. Trade representatives point out that margins in the business are wafer-thin and paying 20 per cent extra on top of the agreed price would not be feasible.
India posted 13.5 per cent growth in the first quarter, but that was a bounce-back from two bad pandemic years.  But India undershot the Reserve Bank of India's forecast of 16.2 growth and financial market projections of 15.3 per cent expansion. And the 13.5 per cent growth in the first quarter is as good as it's going to get, analysts say. It's all downhill from here as the effects of a waning of the intensity of tailwind generated by economic reopening kick in, analysts say.