Six things to do before borrowing
More Indians are now taking unsecured, short-term credit for needs like home repairs, electronic purchases, medical needs and foreign holidays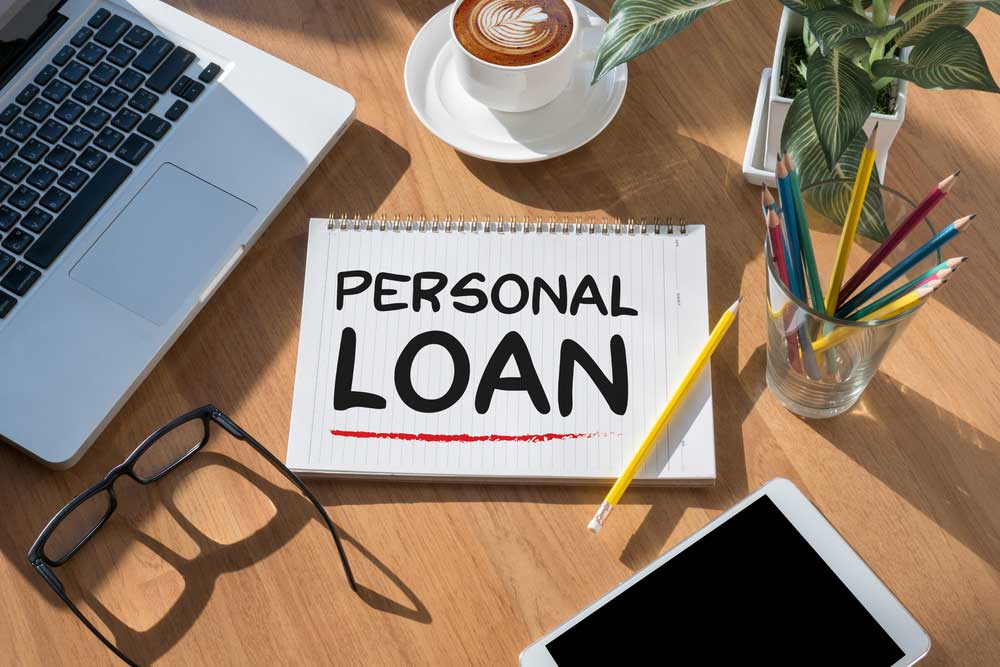 The annualised rate of interest on a typical credit card may be around 40%, the rate on personal loans start from around 10.5%.
(Shutterstock)
---
Published 13.01.19, 06:45 PM
|
---
The Reserve Bank of India had reported that personal loans account for a staggering 96 per cent of all new bank loans for 2017-18. The personal loan market grew 20.4 per cent in the one-year period ended February 18, 2018.

More Indians are now taking unsecured, short-term credit for needs as diverse as home repairs and electronic purchases to medical needs and foreign holidays.
For immediate borrowing needs, it's also smarter to take a personal loan instead of maxing out your credit card because the interest rates in comparison are much lower. While the annualised rate of interest on a typical credit card may be around 40 per cent, the rate on personal loans start from around 10.5 per cent.
One of the most common ways middle class consumers buy personal loans is while making purchases at electronic stores where they opt for instant loans. If you have the right credit profile (we'll get to what that means next), it's very easy to obtain a personal loan. But what are the things you should keep in mind while getting one? Let's take you through some thoughts on the same.
Check your credit score
The first time most people hear the words "credit score" is when they're applying for a new loan or credit card. Every time you apply for a new borrowing account, the lending institution or bank checks your credit history to understand how you've managed your debts in the past. Your credit report — compiled by credit rating agencies such as Experian and Cibil — summarise your use of credit cards and loans and assign you a three-digit score between 300 and 900, 900 being the perfect credit score. If you've been prompt with your EMI payments and credit card payments, you have little to worry about. Today, the best loan offers are reserved for customers with credit scores of 750 or more. Therefore, to ensure your credit score meets your lender's eligibility, go online and Google for "free credit score" and get your report instantly. Knowing your score, you'll avoid rude surprises when you apply for your personal loan.
Pre-approved offers
There are plenty of offers on personal loans most months, but especially during any festive period. It's common to receive messages and calls about loan offers, especially from your own bank. If you've held a bank account for a length of time, the bank may extend a loan offer determined by your transaction and income history. Before you go looking for a loan, do check for any pre-approved offers on personal loans (or other loans) with your bank. Your relationship with the bank may help you get a favourable deal along with waivers on processing fees and other charges.
Scan the marketplace
It's not enough to be swayed by just one offer. Even if your bank has a loan offer for you, do go online to compare your options. You can compare loans on several parameters. The interest rate may be your immediate concern, and it ultimately will have the biggest impact on your overall borrowing cost. But also look at processing fees which may vary from one lender to another. Look at the tenure which typically varies from one to five years, but it could also be four or six years. The longer the tenure, the lower the EMIs, but higher the interest costs.You may also find that you don't actually need a personal loan because…
You may need a payday loan
Payday loans — or what we call short-term loans — are variants of personal loans. But their tenures can be much shorter than a typical personal loan. Consider them instant, miniature personal loans. A typical payday loan can have a tenure of 3-6 months, which is much shorter than the one-year minimum tenure of a personal loan. Also, a payday loan allows you to borrow small amounts according to your need. Let's say your need is just Rs 20,000 while your bank wants to lend a minimum of Rs 50,000 which you don't need. In this case, a payday loan may be the better option. You can get these loans online with minimal paperwork and instant disbursal. The rates of interest are comparable with those of personal loans.
Check your eligibility
Do check if you're eligible to take a loan. This may mean several things. For example, one lender requires your minimum monthly salary to be Rs 25,000 along with a mandatory work experience of one year. Second, lenders also look at the quantum of debt you already have. Those EMIs will reduce your ability to pay an additional EMI towards a new loan, therefore the lender may see you as a risky proposition.
Check your charges
Compare the charges on your loan options. Beyond the interest rate, have a look at penalties for late payment. You may also want to pre-pay or foreclose your loan. Some lenders may not allow pre-payments. Some may allow it after a fixed period — say, six months.
Some may allow pre-closure at a charge — for example, 4 per cent of the loan balance. These costs may increase the cost of your borrowing. So think about how you're going to pay the loan off, and how it will impact your finances. Remember that it's your obligation to repay what you've borrowed. For timely repayments, you'll be rewarded with a healthy credit score, which will allow you to get more attractive loan offers in the future.
The writer is chief executive officer of `BankBazaar.com`