Shaktikanta Das moots structural reforms
The RBI governor made these observations at a speech on India's external sector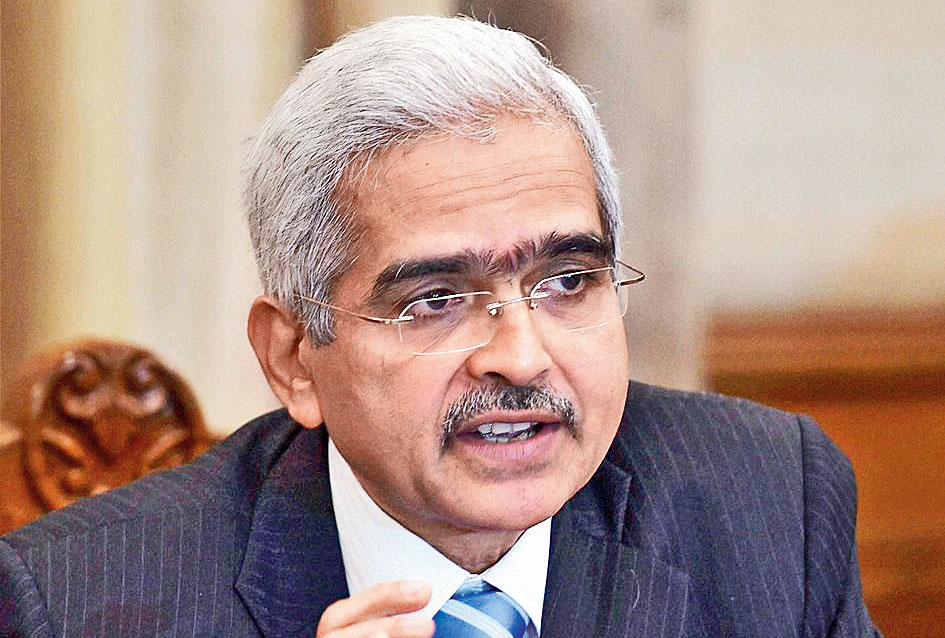 If in the assessment of the government, they feel that a counter cyclical fiscal expansion is required it's for the government to decide. But, at the moment, I would see there is little space for any fiscal expansion: RBI governor Shaktikanta Das
(PTI)
---
Mumbai
|
Published 19.09.19, 07:06 PM
|
---
RBI governor Shaktikanta Das on Thursday called for more structural reforms, and suggested the Centre frontload its budgeted capital expenditure to put growth back on track.
The government has limited leeway in revenues and expenditures as it is committed to keep the fiscal deficit at 3.3 per cent GDP set in the budget. Das said the government has so far remained prudent and not announced any counter-cyclical measures in terms of opting for a fiscal expansion.
He, however, said the Centre had taken certain administrative and regulatory measures with regard to various sectors, which are not related to its revenues or expenditures. The RBI governor made these observations at a speech on India's external sector here on Thursday.
"The government's fiscal space itself is limited. The fiscal deficit is 3.3 per cent of GDP. There has been a lot of discussions about the public sector borrowing by the government. Both put together, there is very little space as far as the fisc is concerned," Das said.
"If in the assessment of the government they feel that a counter-cyclical fiscal expansion is required its for them to decide. But at the moment, I would see there is little space for any fiscal expansion," he added.
The RBI chief said in such conditions it was very important for the Centre to bring about policy changes, focusing on improving the ease of doing business and focussing on certain structural reforms.
While these steps are necessary, the huge amount of resources provided in the budget could also be spent fruitfully and frontloaded.
He further said there was more room to bring about an interest rate cut given the growth deceleration and stable inflation that was likely to stay below the RBI's target for a year or so.
"When we see that the price stability is maintained and inflation is much below the 4-per cent mandate, there's a room for more rate cuts especially when growth has slowed down," he said.
Delivering the address, Das said the country must persevere with structural reforms in various sectors of the economy to unlock productivity and competitiveness gains.
Referring to the challenges being faced, he said there are several areas of concern which occupy centre-stage in the conduct of external sector management.
While merchandise exports have lost momentum because of the slump in world trade, deceleration in domestic demand has pulled down imports, particularly non-oil non-gold imports, reducing the inflow of intermediates, capital goods and technology that is key for modernising infrastructure and industry.
Moreover, portfolio flows, which on an average account for about 23 per cent of external financing in a normal year, have turned highly volatile, with net outflows of $0.6 billion in 2018-19.
Das said banks would have to take more haircuts while resolving the stressed loans extended to non-banking lenders who are found wanting on the corporate governance front.