SC upholds 2017 arbitration award in favour of Anil Ambani
According to Reliance Infrastructure's latest annual report, the award is worth around $632 million (over Rs 4,600 crore), including the interest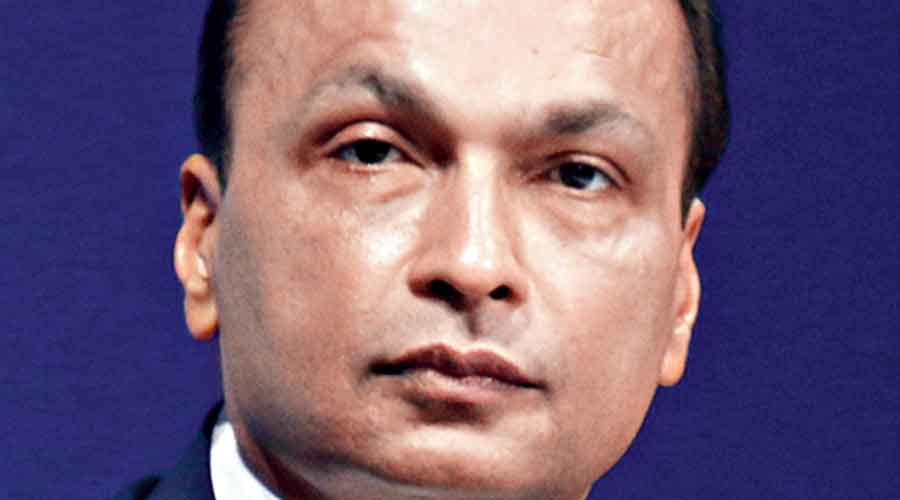 ---
New Delhi
|
Published 10.09.21, 05:00 AM
|
---
The Supreme Court on Thursday upheld a 2017 arbitration award worth over Rs 2,782 crore along with further interest in favour of Anil Ambani group firm, Delhi Airport Metro Express Pvt Ltd (DAMEPL) in a case  against Delhi Metro Rail Corporation. 
A bench headed by Justice L. Nageswara Rao quashed the Delhi high court order that had set aside the arbitration award in favour of DAMEPL, an arm of Reliance Infrastructure, which had pulled out from running the Airport Express metro line over safety issues. 
According to Reliance Infrastructure's latest annual report, the award is worth around $632 million (over 
Rs 4,600 crore), including the interest. 
The verdict is a crucial 
victory for Ambani as his telecom companies have been declared bankrupt and he himself is fighting a personal insolvency case filed by the State Bank of India.
The Reliance Infrastructure share on Thursday hit the upper circuit. It jumped 4.95 per cent to end at Rs 74.15 on the Bombay Stock Exchange.
The arbitral tribunal in its May 2017 award had accepted the airport metro operator's claim that the running of operations on the line was not viable because of reasons such as structural defects. 
DAMEPL will use the money to pay lenders. In 2008, the company had entered into a contract with DMRC for running the airport metro line 
till 2038. 
As disputes arose between the parties, DAMEPL stopped operating the metro on the airport line and invoked arbitration clause against DMRC alleging violation of contract and sought a termination fee. 
A single judge of the Delhi high court on March 6, 2018, dismissed the DMRC appeal against the arbitral award, but a division bench of the high court on January 15, 2019, reversed the single judge's order with certain modifications and tossed the matter back to the arbitral tribunal.
Aggrieved, both the parties appealed in the apex court against the division bench order.
"As the arbitrator is the sole judge of the quality as well as the quantity of the evidence, the task of being a judge on the evidence before the tribunal does not fall upon the court in exercise of its jurisdiction under Section 34.8 (Arbitration and Conciliation Act 1996)," the apex court said.