Rush to restructure stressed accounts of MSME sector
Sitharaman said over 5.53 lakh stressed MSMEs accounts have been identified as of January 6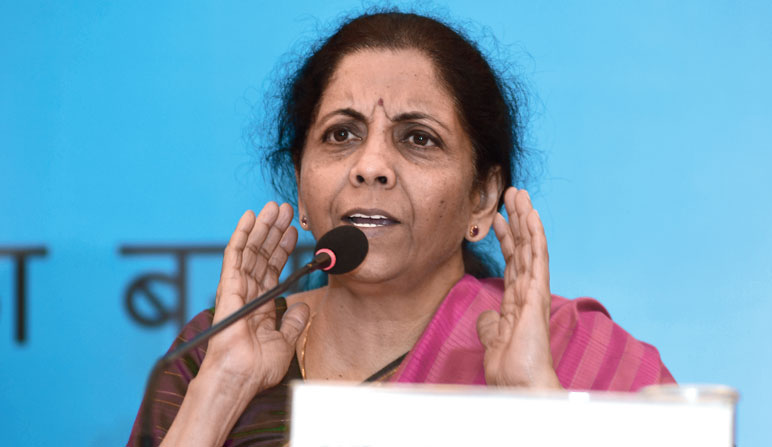 ---
---
Over 5.53 lakh stressed accounts of the MSME sector would be restructured by March 15, finance minister Nirmala Sitharaman said on Wednesday.
Addressing members of the Indian Bank Association, she assured bankers that they will not be hauled up for genuine commercial decisions even if the call goes wrong due to business reasons. She, however, added that the decision taken with malafide intension will be dealt as per the law.
The minister said more than 5.53 lakh stressed medium and small enterprises (MSMEs) accounts have been identified as of January 6. "Of these (stressed MSME accounts), close to 5.28 lakh have been restructured. The rest are to be cleared by March 15," the minister told reporters after an event where she met PSU bank chiefs. The RBI extended the one-time restructuring deadline offered to banks towards MSME loans from March 31, 2020 to December 31. The one-time restructuring exercise is likely to give relief to MSMEs as it would help them improve their balance sheets in order to raise more capital given the challenges small businesses face in securing affordable credit.
External benchmark for loans
All new floating rate loans given to medium enterprises will be linked with external benchmarks from April 1, according to the Reserve Bank of India. With respect to micro and small enterprises, floating rate loans are already linked with external benchmarks.
In a circular issued on Wednesday, the RBI said it has now been decided that all new floating rate loans to the medium enterprises extended by banks from April 1, 2020, "shall be linked to the external benchmarks". The move is aimed at further strengthening monetary policy transmission so that benefits of reduction in key lending rate (repo) can be passed on to medium enterprises also, the apex bank said.