RIL to vault over zero net-debt goal
If RIL succeeds in getting the same valuation in the oil-to-chemical business, as it announced last year, it will raise over Rs 1.1 lakh crore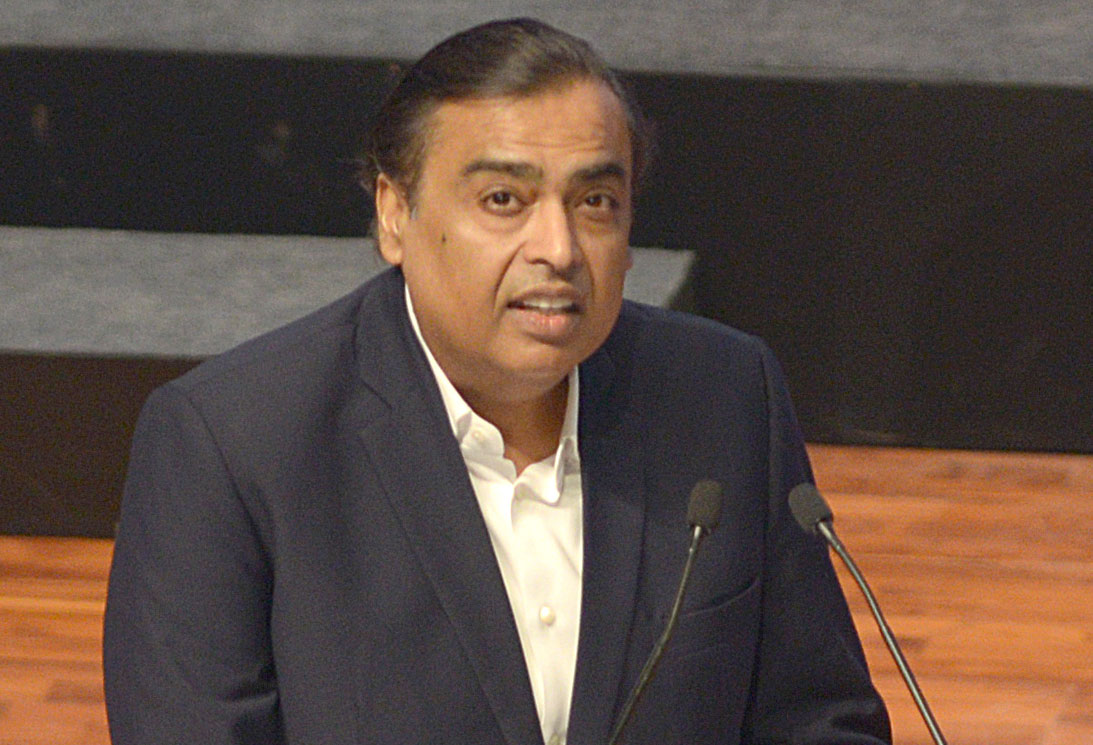 ---
---
Reliance Industries chairman Mukesh Ambani is in the process of whipping up some salivating deals that look to take the oil-to-retail-to-telecom behemoth way beyond its zero net debt goal.
RIL had gross debt of Rs 3,36,294 crore and cash and cash equivalents of Rs 1,75,259 crore for the period March 31, 2020, translating to a net debt of Rs 1.61 lakh crore.
At its annual general meeting in August, RIL chairman Ambani had told shareholders the company would become a zero net debt company by March 2021. A crucial part of the plan was the sale of a 20 per cent stake in its oil-to-chemical business to Saudi Aramco for $15 billion.
However, the crash in oil prices and the perilous state of the world economy led to fears the deal would either be delayed or Reliance would not get the desired valuation.
Reliance then proceeded to hatch a deal with Facebook for the social media giant to take a 9.9 per cent stake in Jio Platforms for Rs 43,574 crore.
Add to this the proceeds from the rights issue which is expected to bring in Rs 53,125 crore, taking Rs 96,000 crore of debt off its books.
Besides, Rs 7,000 crore that will come from BP acquiring a 49 per cent in Reliance's fuel retail network, meaning net debt will fall by more than Rs 1 lakh crore.
If this was not enough, RIL on Thursday indicated the proposed deal with Saudi Aramco is on track. It further said Jio Platforms has received interest from other investors for a stake similar to one taken by Facebook, hinting it could raise the same amount as it did from Facebook.
If RIL succeeds in getting the same valuation in the oil-to- chemical business, as it announced last year, it will raise over Rs 1.1 lakh crore.
Assuming another Rs 43,000 crore to Jio Platforms from a Facebook-like deal, the twin potential transactions can bring down its debt further by Rs 1.50 lakh crore.
In all, the debt could come down by Rs 2.50 lakh crore. Reliance would have thus not only become a zero net debt company, but also wiped out 75 per cent of its current gross debt.
"RIL has other levers to bring down its debt as well. It could look for strategic investors in its retail business and then there is the fibre InvIT as well. It could also list either the platform or the organised retail business at a later date. All these potential developments put the company in a strong footing,'' an analyst said.
A Reliance statement on Thursday said with strong visibility of these deals, the company was set to achieve net zero debt status ahead of its own aggressive timeline.