Retail shine in Reliance show
It was organised retail that led the growth chart at RIL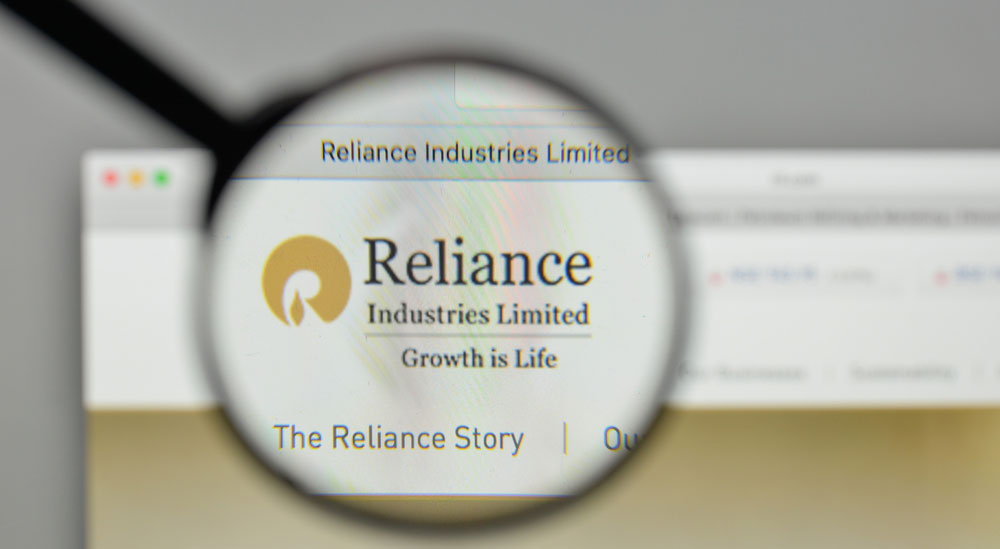 RIL reported a consolidated net profit of Rs 10,362 crore, which marked a growth of around 9.8 per cent
Picture by Shutterstock
---
Mumbai
|
Published 18.04.19, 07:10 PM
|
---
Reliance Industries on Thursday reported a mixed set of numbers with net profit for the March quarter exceeding Street estimates, refining businesses disappointing and Jio coming up with a flat sequential growth in profits and average revenue per user (ARPU) trailing estimates.
It was organised retail that led the growth chart at RIL with its topline crossing the Rs-1-trillion milestone during the financial year.
RIL reported a consolidated net profit of Rs 10,362 crore, which marked a growth of around 9.8 per cent from Rs 9,438 crore a year ago and a rise of 1.1 per cent on a sequential basis.
Analysts had estimated RIL's profits to come in anywhere between Rs 9,700 crore and Rs 10,000 crore.
They expected the refining & petrochemical divisions to put in a muted show in the quarter, to be compensated by a robust performance by digital services and the organised retail business.
Modest Jio numbers
However, Reliance Jio posted a net profit of Rs 840 crore, a rise of only 1.1 per cent on a sequential basis. Year on year, it showed an increase of around 65 per cent. Analysts reckoned that profits in this division would top Rs 900 crore.
Moreover, while operating revenues at Rs 11,106 crore displayed a rise of almost 56 per cent over Rs 7,128 crore a year ago, it grew 7 per cent compared with the preceding three months.
ARPU during the quarter came in at Rs 126.2 against Rs 130 in the December quarter. Brokerages such as Motilal Oswal were expecting the ARPU to come at Rs 129.
Reliance Jio said the subscriber growth remained steady with net addition during the quarter of 26.6 million while gross additions at 33.2 million inched up after a modest disruption in previous quarters.
The monthly churn rate stayed much below industry average at 0.75 per cent per month. Retail rules
The organised retail segment put in a strong show. Segment revenues for the year came in at Rs 1,30,566 crore — a growth of 88.7 per cent over the previous financial year.
For the quarter, it stood at Rs 36,663 crore, an increase of around 52 per cent over the year-ago period and 3 per cent in the December quarter. The revenue and profits recorded are the highest ever by any retailer in the country.
"During 2018-19, we achieved several milestones and made significant strides in building Reliance of the future. Reliance Retail crossed the Rs 100,000 crore revenue milestone, Jio now serves over 300 million consumers and our petrochemicals business delivered its highest ever earning,'' chairman Mukesh Ambani said.
On the refining front, the gross refining margins (GRMs) came in at $8.2 per barrel (against $8.8 per barrel in the preceding three months) which was in line with estimates. However, segment revenues for the quarter showed a drop of 6.1 per cent over the corresponding period last year at Rs 87,844 crore.
Revenue from the petrochemicals segment rose 11.3 per cent over last year to Rs 42,414 crore mainly because of an increase in price realisations and volumes in various fibre intermediates.
For the year as a whole, while consolidated revenues stood at Rs 622809 crore from Rs 430,731 crore in 2017-18, net profits were at Rs 39,588 crore against Rs 34,988 crore.