RBI's 2013 playbook to rebuild forex buffer likely to fail
To defend the rupee, Reserve Bank of India has dipped into its foreign exchange reserves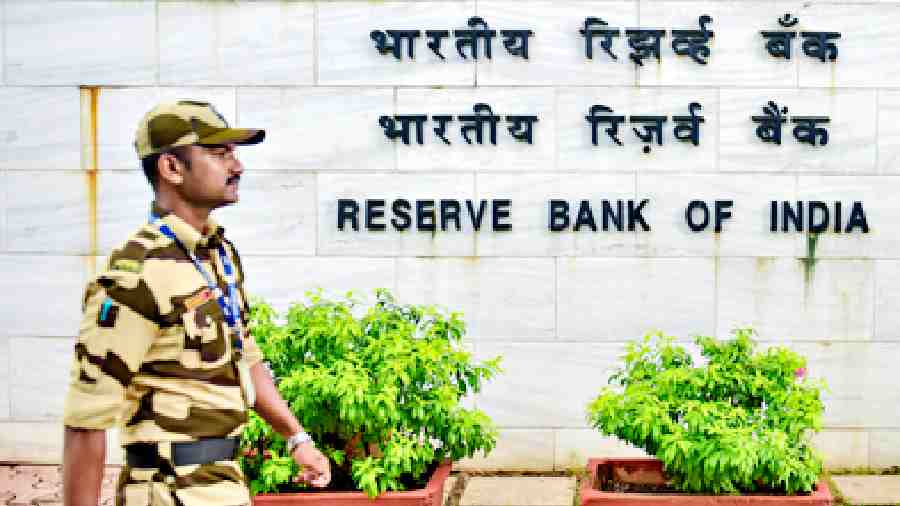 The Reserve Bank Of India
File Picture
---
Mumbai
|
Published 19.10.22, 02:51 AM
|
---
The Indian central bank's 2013 playbook to buffer the domestic currency against steep declines and rebuild foreign exchange reserves is unlikely to prove fruitful in the current crisis as economic fundamentals are vastly different, analysts said.
India's forex reserves have tumbled about $110 billion from a peak of $642 billion in September last year, and though that is largely due to the fall in the value of holdings in dollars and other currencies, another significant reason is the central bank's intervention in the currency market to protect the rupee.
The local unit fell about 11 per cent against the dollar in 2013, a slide it has already matched so far this year, with most market participants expecting further declines by the end of 2022.
To defend the rupee, the RBI has dipped into its forex reserves. It has sold a net $43.15 billion worth of dollars since the start of 2022, including $4.25 billion this August, data released on Monday showed.
"It would be important to rebuild FX reserves for sure. There will be urgency as fundamentals are also adverse," said Madan Sabnavis, chief economist at Bank of Baroda.
The RBI, in July, announced some measures to liberalise foreign exchange inflows, including giving foreign investors access to a larger portion of government debt and banks wider room to raise more deposits from non-residents. But these measures are unlikely to prove as effective right now as they had in 2013.
Back in 2013, the RBI had offered to swap the dollars banks had raised via foreign currency non-resident deposits or foreign currency funding for rupees at concessional rates. These two swap windows had brought in $34 billion at a crucial time.