Reserve Bank of India seen to front-load repo rate hikes
Retail inflation ratcheted up to 7.79 per cent in April on firm food prices and it remained above the RBI's upper tolerance level for the fourth consecutive month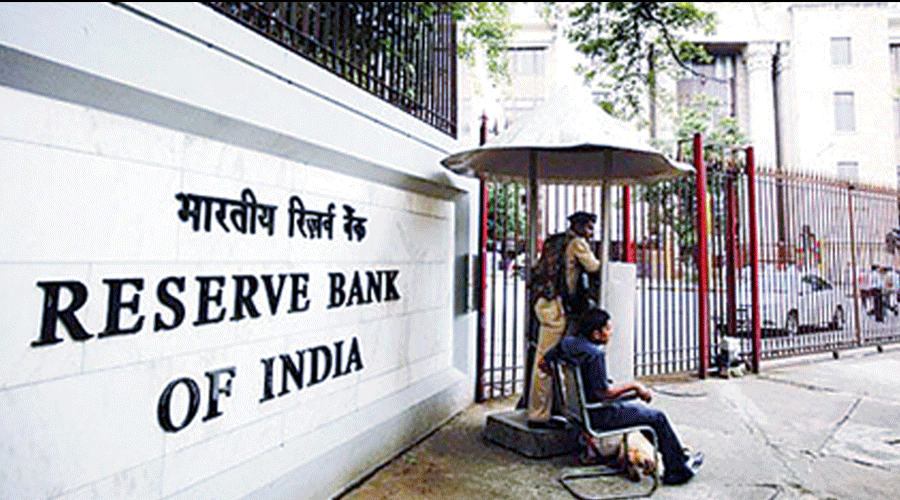 Reserve Bank of India headquarters.
File Photo
---
Mumbai
|
Published 14.05.22, 12:25 AM
|
---
The Reserve Bank of India (RBI) is expected to front-load repo rate hikes and further jack up the cash reserve ratio (CRR) to tame inflation which rocketed to a 8-year high  in April.
Economist are now pencilling in a repo rate increase of anywhere between 75 basis point and 185 basis points (bps) in this fiscal year alone with some even projecting a cumulative hike of up to 265bps in the next 24 months, including the RBI's surprise out-of-turn 40bps hike last week.
Retail inflation ratcheted up to 7.79 per cent in April on firm food prices and it remained above the RBI's upper tolerance level for the fourth consecutive month. It was much above consensus estimates of around 7.50 per cent.
Brokerage Nomura cited multiple inflationary risks — pending fuel price increases, power crunch, higher food inflation, higher input costs — and projected retail inflation to average 7.2 per cent in this fiscal against its earlier estimate of 6.9 per cent, much higher than the RBI's threshold of 6 per cent.
"The RBI's surprise inter-meeting hike was partly in expectation of elevated inflation in April, but we believe substantial policy catch-up is still needed''.
Nomura economists Sonal Varma and Aurodeep Nandi expect more frontloading of rate hikes from the RBI — a 35bps in June, followed by 50bps in August and 25bps at subsequent meetings till April 2023. The repo rate will ris to 5.75 per cent by December 2022 and  6.25 per cent by April 2023.
The brokerage is also projecting a 100 basis points CRR increase in the second half of 2023. The repo rate now stands at 4.4 per cent.
Sujan Hajra, chief economist at Anand Rathi, said inflation in India is at an 8-year high but it is over 20 year high in most European and North American countries. He expects the repo rate to be raised to 6-6.5 per cent in the next 24 months of which around 50-65 basis point increase could happen in the next three months.
SBI chairman, Dinesh Khara indicated the bank does not foresee any moderation in loan demand despite the rising interest rates. Soumya Kanti Ghosh, group chief economic adviser, SBI said the RBI is likely to raise the policy rate at its June and August meetings by a cumulative 75bps.
The MPC will after that take a more balanced and judicious approach. He expects the repo rate to be raised to 5.15-5.25 per cent by March 2023.
Stocks, Re fall
Equity benchmarks capitulated in fag-end trade on Friday to post their sixth straight session of loss as investors fled for safety amid dismal macroeconomic data.
The Sensex rallied over 800 points in afternoon trade but buckled under intense selling pressure to finish 136.69 points or 0.26 per cent lower at 52793.62 .
The rupee pared its initial gains and settled 5 paise lower at its fresh lifetime closing low of 77.55 against the dollar on Friday as inflation concerns and strength of the US currency weighed on the local unit.