Recapitalisation bond prop for 7 banks
UBI is likely to get Rs 2,159 crore, while Bank of Maharashtra may get Rs 4,498 crore and Uco Bank could get Rs 3,056 crore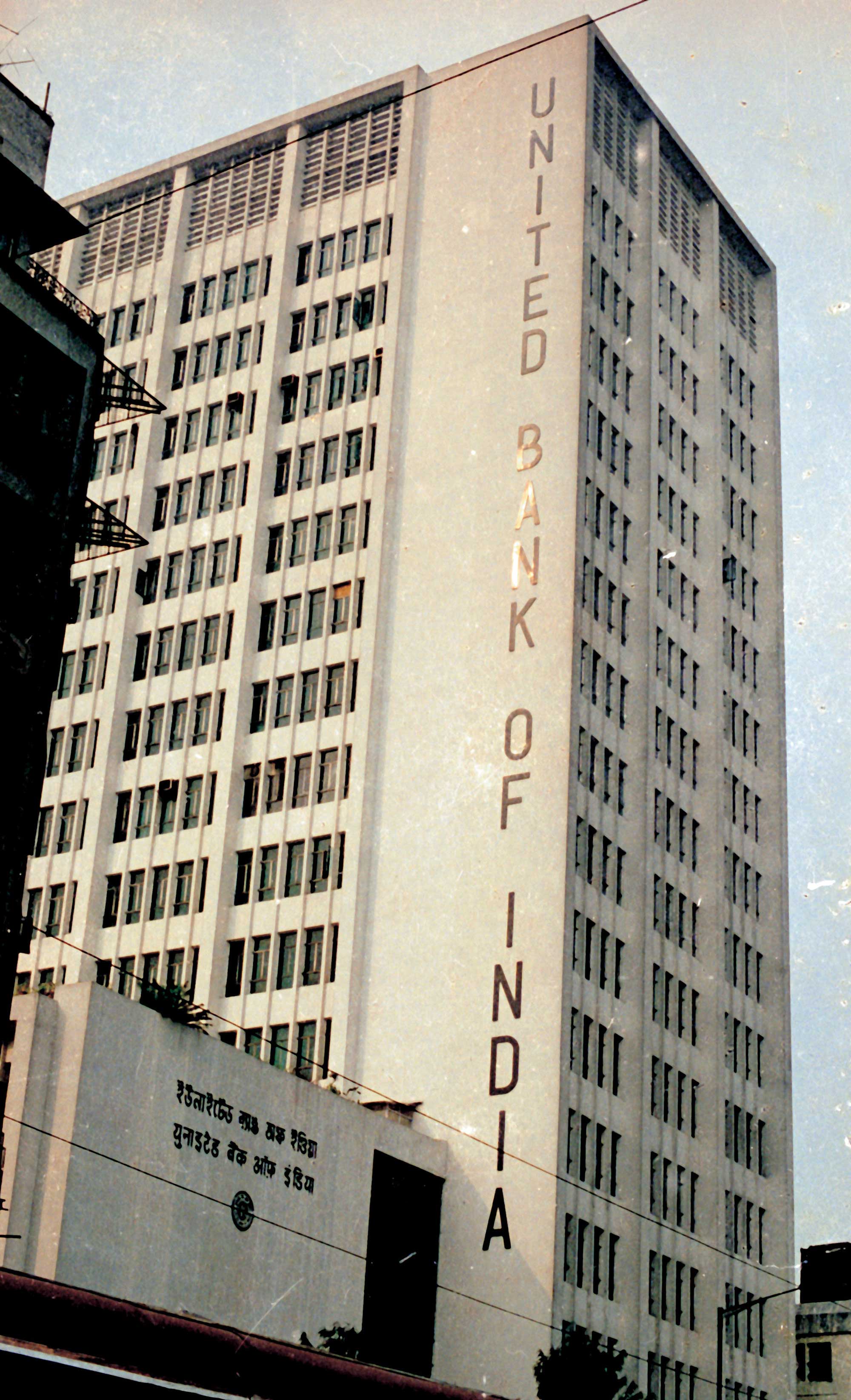 United Bank of India headquarters in Calcutta.
Telegraph file picture
---
New Delhi
|
Published 27.12.18, 08:34 PM
|
---
The government plans to release Rs 28,615 crore soon to a clutch of seven weak state-run banks through recapitalisation bonds.
Sources said Bank of India would get the largest share of Rs 10,086 crore, followed by Oriental Bank of Commerce at around Rs 5,500 crore.
The Calcutta-based United Bank of India is likely to get Rs 2,159 crore, while Bank of Maharashtra may get Rs 4,498 crore and Uco Bank could get Rs 3,056 crore.
Eleven of the 21 state-run banks are under the central bank's prompt corrective action framework, which imposes lending restrictions on weak banks. These are: Allahabad Bank, United Bank of India, Corporation Bank, IDBI Bank, Uco Bank, Bank of India, Central Bank of India, Indian Overseas Bank, Oriental Bank of Commerce, Dena Bank and Bank of Maharashtra.
Earlier this year, the government had announced an infusion of Rs 65,000 crore in state-run banks for the 2018-19 financial year, of which Rs 23,000 crore has already been disbursed.
Last week, the government also brought in a supplementary demand for grants before Parliament for Rs 85,949 crore, including an additional Rs 41,000 crore to recapitalise weak state-run banks.
The amount of Rs 41,000 crore will be on top of the Rs 65,000 crore budgeted for capital infusion into banks.
"We are seeking parliamentary sanction for further recapitalisation of Rs 41,000 crore and the total PSU bank recapitalisation for 2018-2019 will be Rs 1.06 lakh crore.  Capital infusion will also happen for those banks which
are up for merger," finance minister Arun Jaitley had said after laying the demand for grants in the Lower House of Parliament.
PCA shadow
The plan is to help weak banks that have been performing better to come out of the prompt corrective action (PCA) framework imposed by the RBI, which places lending and other restrictions based on certain parameters.
Officials said though the government was going to pump in more money into candidate banks to help them meet the RBI's conditions, it would "continue discussions with the RBI to see that the norms are brought in line with global norms".
Officials say Basel III norms, for instance, ask for an 8 per cent capital to risk-weighted asset ratio (CARR),instead of the RBI's higher CARR conditions.
The central banker on its part has been arguing that the higher norms were justified because of the nature of India's banking and the fact that the NPA story was not yet over given the global headwinds.