Urjit Patel dodges queries on tricky subjects
The RBI governor, facing a 31-member parliamentary committee, steered clear of controversial issues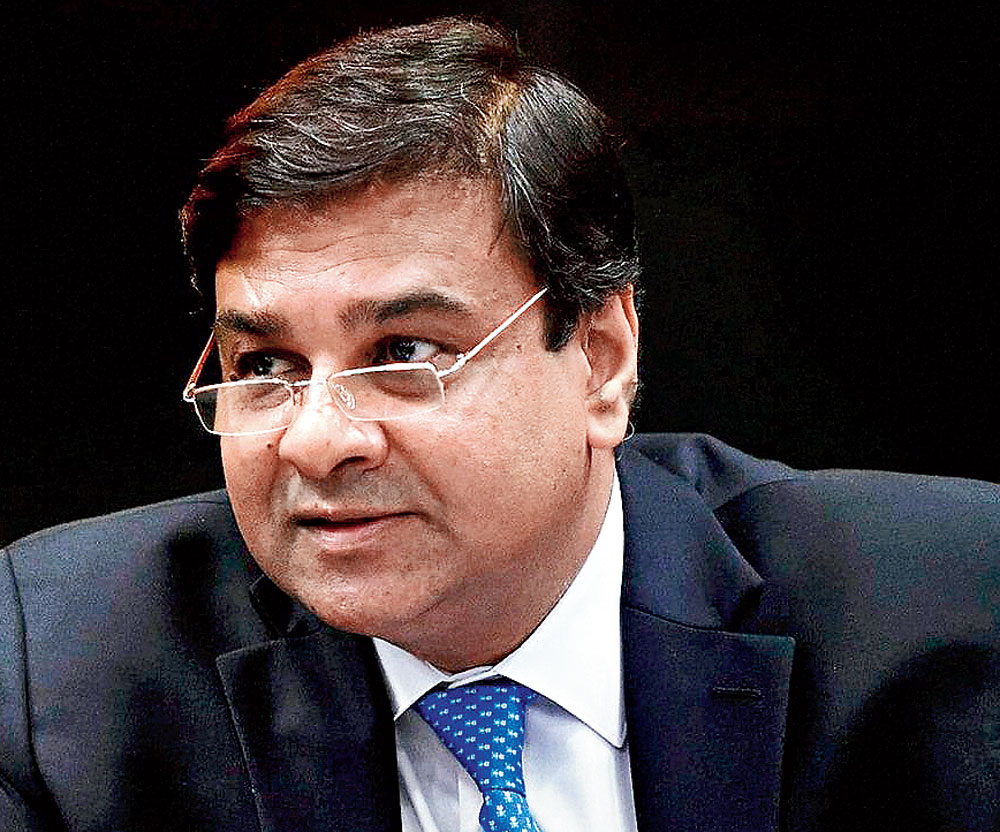 Lot's at stake: RBI Governor Urjit Patel
Telegraph picture
---
New Delhi
|
Published 27.11.18, 08:27 PM
|
---
Reserve Bank of India governor Urjit Patel on Tuesday said the impact of demonetisation on the economy was "transient" even as he steered clear of controversial issues, including specific questions on the government invoking Section 7 of the RBI Act, put forth by a parliamentary panel.
Patel, who appeared before the 31-member parliamentary standing committee on finance, would give written submission on some of the controversial issues in the next 10-15 days.
The structure of the meeting was such that, sources said, Patel could easily wriggle out of the controversial issues. The RBI governor started out by making a presentation of the economy and then questions were put before him by the members.
Patel then made his submission to the queries posed by the parliamentarians and cleverly avoided controversial subjects, they said.
"He stayed clear of controversial questions such as government invoking special powers, instead he gave intelligent replies without saying anything," they said.
The appearance of the RBI governor before the panel comes a week after the central bank and the government reached an agreement on providing relief to small and medium firms and easing lending restrictions on some state-owned banks following a month-long cold war.
Patel informed the panel, headed by M. Veerappa Moily, that the economy would get a boost from oil prices cooling off from four-year highs and said fundamentals were "robust".
The RBI governor also told the members of Parliament that credit growth was 15 per cent and the impact of the November 2016 demonetisation had a transient impact on the economy. The RBI's annual report had said around 99.3 per cent of all notes which were demonetised on November 8, 2016 had been returned and accounted for.
Patel also avoided specific questions on the government invoking Section 7 of the RBI Act, NPAs, the autonomy of the central bank and other contentious issues, sources said.
Members also asked questions on the implementation of the Basel III capital adequacy norms for banks. To this, the governor said adherence to the global norms was India's commitment to G-20 nations.
As there were a large number of questions, sources said, the RBI governor was asked to file written replies in 10-15 days.