RBI governor says Centre and states should coordinate to reduce fuel taxes
Fuel prices not only have a direct impact on inflation but also work their way into pricing of other goods and services to ram up cost pressures on the economy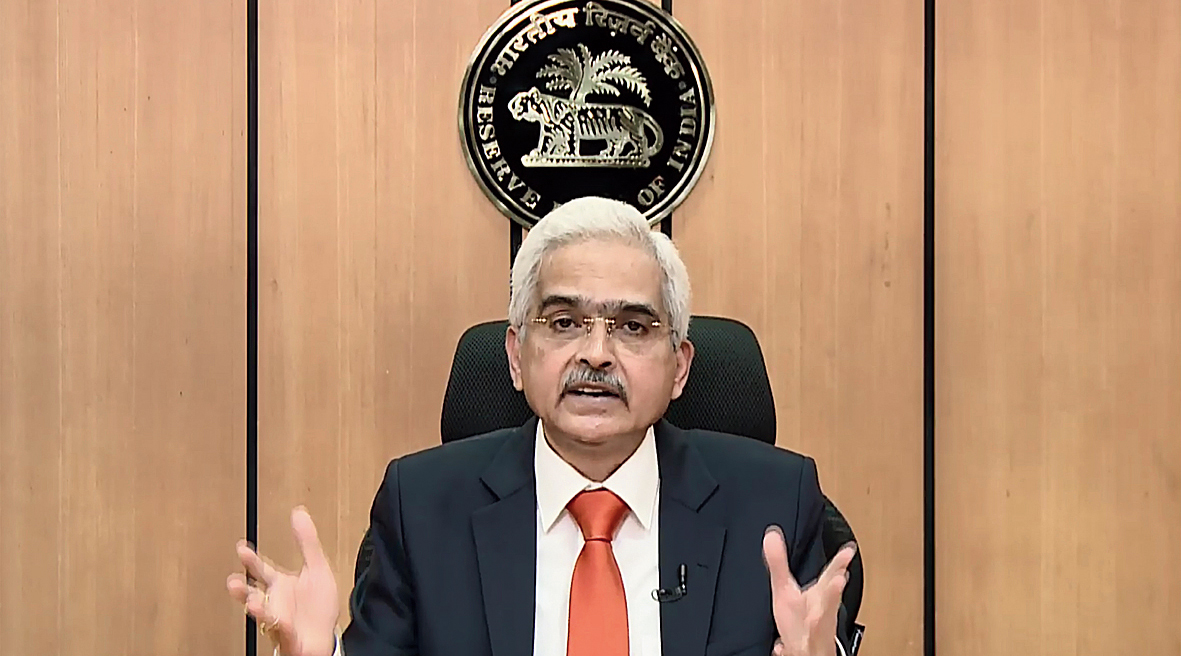 ---
Mumbai
|
Published 26.02.21, 01:15 AM
|
---
Reserve Bank of India governor Shakitkanta Das has on Thursday said there was a need for a co-ordinated action between the Centre and the state governments to reduce the taxes on petrol and diesel and bring down their prices.
Fuel prices not only have a direct impact on inflation but also work their way into the pricing of other goods and services to ram up the cost pressures on the economy — with the impact captured by core inflation which is the consumer inflation stripped of their food and fuel components.
Later in the day, finance minister Nirmala Sitharaman told the students of IIM Ahemdabad that there should be less burden on consumers and both the Centre and states should talk with each other over reducing taxes on diesel and petrol .
Earlier this month, the monetary policy committee of the RBI had flagged core inflation as an area of concern. Core inflation — a creature of rising fuel prices and high indirect taxes — stood at an elevated 5.6 per cent in December against the consumer price inflation of 4.59 per cent. 
The monetary policy committee (MPC) said in its statement earlier this month that pump prices have reached historical highs and an unwinding of taxes by both the Centre and the states could ease the cost push pressures.
At an event organised by the Bombay Chamber of Commerce on Thursday, Das said that there was a need for the co-ordinated action between the Centre and the states "because there are inherent taxes levied by both". He said a calibrated reduction of taxes was important.
The RBI governor admitted both the Centre and the state governments have their revenue pressures and are required to spend large sums to enable the country and the people to come out of the Covid-19 pandemic stress.
"So the revenue requirement and the compulsion of the governments are fully understood. But having said that the impact on inflation also is something, which comes in from the fact that petrol and diesel prices do have an impact on the cost of manufacturing, production." 
LPG price hike 
LPG prices were raised on Thursday by another Rs 25 per cylinder — the third increase this month. The previous increases were on February 4 and February 15  —  a clear indication that rising crude prices will soon start mauling kitchen budgets. 
The Modi government has refused to cut excise duties on petroleum products. As a result, petrol and diesel prices have risen; it is now the turn of LPG producers to join the fray.
The new price of a 14.2kg cylinder in Calcutta is Rs 820. 
Oil minister Dharmendra Pradhan on Thursday said petroleum products in the country were getting costlier because of rising prices of crude by oil-producing nations. 
"To earn more profit in the interest of their countries, crude-supplying countries are increasing the prices of crude," he said.