PSU boards get say in closure plans
Process for strategic disinvestment would be open and based on principles of competitive bidding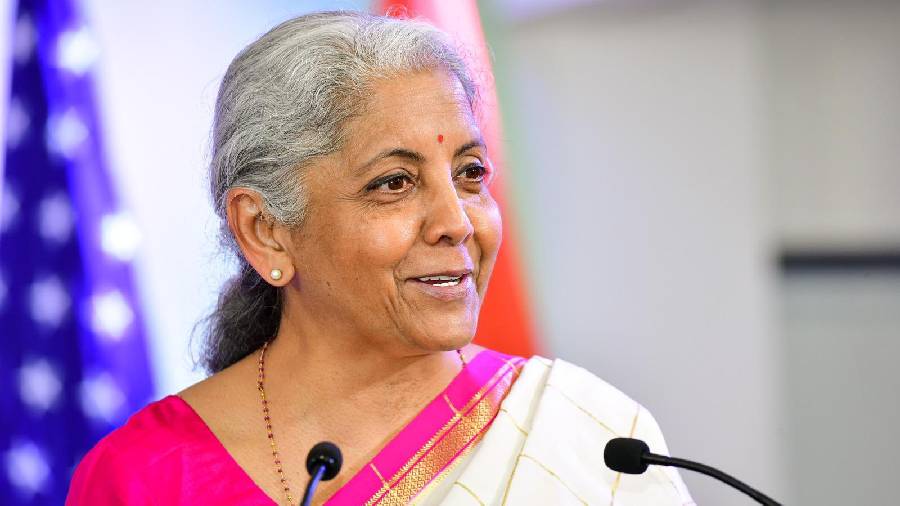 Nirmala Sitharaman
File Photo
---
New Delhi
|
Published 19.05.22, 01:41 AM
|
---
The government has approved a proposal to allow the board of directors of public sector undertakings (PSU) to recommend and undertake the divestment or closure of their subsidiaries, units or stakes in joint ventures (JV).
"In line with the spirit of the new PSE (public sector enterprise) policy, 2021 to minimise the presence of government PSEs and for functional requirements, further delegation in this matter has been provided through this decision," the government said after the Cabinet meeting.
At present, PSU boards have the authority to make equity investments, undertake mergers and acquisitions subject to certain ceilings of net-worth. However, powers for disinvestments and closure of their subsidiaries are not available to PSUs, except for suggesting minority stake sales for some PSUs.
The process for strategic disinvestment would be open and based on the principles of competitive bidding. The Department of Investment and Public Asset Management would lay down the guidelines for the same. For closure of PSUs, the Department of Public Enterprises would issue guidelines.
"This is a major and a very positive move," said Lalit Kumar, partner at J Sagar Associates.
"Giving greater decision making power to the board of directors of public sector enterprise (PSE) holding companies to take decisions regarding disinvestment - both strategic and of minority stake sale - and even for closing down of such subsidiaries will lead to greater autonomy in the hands of such board of directors.
"At the same time, check and balances have been ensured that such autonomy is not unregulated. The proposal states that principles for such disinvestment and closure will be laid down that the board of directors of PSE holding company will have to follow. This is a welcome move, and will speed up the decision making process and should achieve the larger objective of disinvestment of government stake in such companies." Lalit Kumar said.
As per the public sector enterprises policy announced in 2021, central PSUs will maintain a minimal presence in four strategic sectors—atomic energy, space and defence; transport and telecommunications; power, petroleum, coal and other minerals; and banking insurance and financial services. In other sectors, central PSUs will be privatised, merged, or considered for closure.
The Cabinet made the Alternative Mechanism responsible for reviewing the process of disinvestment and closure of units undertaken by PSUs.
The Alternative Mechanism comprises finance minister Nirmala Sitharaman, minister for road transport and highways Nitin Gadkari and civil aviation minister Jyotiraditya Scindia.