Pharma industry expected to grow in double digits
Factors include high share of branded generics, less stringent regulations around product approval and manufacturing and free pricing in non-essential medicines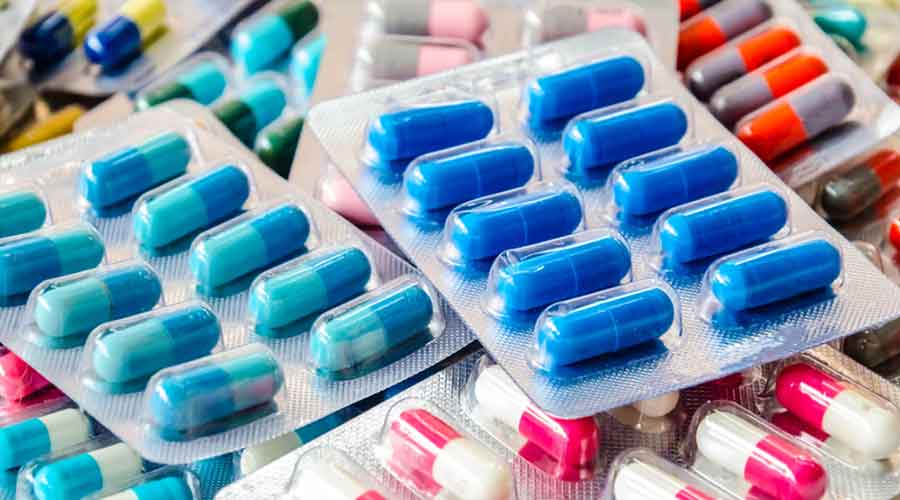 ---
|
Mumbai
|
Published 30.11.20, 03:24 AM
---
Pharma companies are betting big on the prospects of the Indian market. Analysts expect the market to grow in double digits over the next few years, the fastest in the world.
The industry was badly affected during the first quarter with the Covid-19 pandemic and the resulting lockdown affecting patient visits to doctors. However, with the easing of restrictions and drug firms adopting digital methods, their performance turned out to be better-than expected. This is expected to improve further during the third quarter of this fiscal.
For instance, domestic sales of Lupin fell 0.7 per cent in the second quarter from a year ago because of the pandemic's impact on demand, particularly on acute drugs. With the market now turning around, the company is looking at a growth of 6-8 per cent from the Indian market.
In the last fiscal, the Indian market contributed in the range of 17 per cent to 100 per cent to the revenues of the companies. (It was 100 per cent for Abbot Laboratories).
According to analysts at Bernstein, while the US market has been in the driver's seat dictating valuations, the domestic market remains the ever-reliable vertical for most generic companies. During the next 4-5 years, it will be the largest contributor to their profitability.
Bernstein said the India formulations and life sciences market is worth $73 billion: of this the formulations market, which is the tenth largest in the world in terms of value, is worth $24 billion in 2019. This is slated to grow at 11-12 per cent annually over the next four years.
Bernstein said the Indian formulations market was slated to be the fastest growising across the world in the next four years. According to the brokerage, the market has a unique set of factors that make it one of the most profitable: more than 25 per cent earnings before interest, tax, depreciation and amortisation (EBITDA) and more than 20 per cent return on capital employed.
Other factors include a high share of branded generics, less stringent regulations around product approval and manufacturing and free pricing in non-essential medicines, the analysts at Bernstein added.
They pointed out that growth in the next 4-5 years will be driven by population growth, penetration of healthcare infrastructure and improving accessibility into smaller towns, increase in prevalence of chronic diseases, pricing growth and launches, including high-priced patented products.
The forecast comes at a time Covid-19 has brought about some key changes in the industry.
With companies also tapping the digital way to market drugs and communicate with doctors, companies are expected to see some savings in sales and marketing expenses.