Nykaa stock slips over 3 per cent as it reports 96% fall in net profit
The fall in its bottomline came largely on account of a spike in marketing and advertisement expenses as the company focussed on customer acquisitions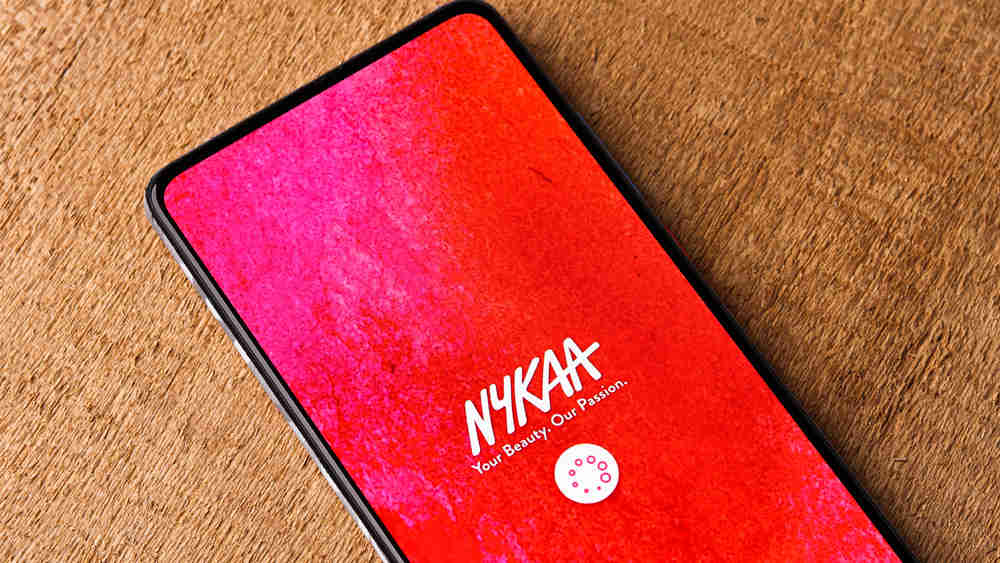 Representational image.
Shutterstock
---
Mumbai
|
Published 16.11.21, 02:06 AM
|
---
Shares of FSN E-Commerce Ventures, the parent of beauty & personal care brand Nykaa, slipped over 3 per cent as it reported a 96 per cent fall in consolidated net profit for the quarter ended September 30, 2021.
Net profit slumped to Rs 1.2 crore from Rs 27 crore in the same period of the previous year. This was the first time that Nykaa was reporting  quarterly results after the bumper listing last week. It has a market capitalisation of over Rs 1 lakh crore.
The fall in its bottomline came largely on account of a spike in marketing and advertisement expenses as the company focussed on customer acquisitions. These expenses climbed to Rs 121.4 crore from Rs 31.5 crore in the year ago period — a jump of 286 per cent.
Revenues from operations showed a strong growth of 47 per cent to Rs 885.3 crore from Rs 603.8 crore in the corresponding quarter a year ago.
Nykaa's numbers disappointed the Street with the stock ending with losses of Rs 78.30, or 3.32 per cent  at Rs 2,280.60 on the BSE. On the NSE, the stock closed at Rs 2,268.10 — a drop of 3.82 per cent over the previous finish.
Debut trade pattern
The bourses on Monday saw the debut of three companies with two of them giving positive returns to investors. It was a blockbuster listing for Sigachi Industries, the microcrystalline cellulose (MCC) manufacturer, which opened at a premium of 253 per cent over its issue price, the second best debut by any company.
PB Fintech, the parent of Policybazaar, did not disappoint and closed with decent gains of 22 per cent over the issue price. However, it was a muted listing for SJS Enterprises at Rs 540 — a discount of 0.36 per cent to its issue price of Rs 542 on the BSE and later closed at Rs 509.85, down 5.9 per cent over the issue price.
All eyes are now on the listing of Paytm parent One97 Communications on Thursday.
The Sigachi stock debuted at Rs 575 against an issue price of Rs 163 — the second best after Tantia Constructions, which in April 2006 had delivered a gain of 260 per cent.
The share hit the 5 per cent upper circuit at Rs 603.75 on the BSE — a rise of 270 per cent over the issue price. On the NSE, the scrip closed at Rs 598.50 after opening at Rs 570.
Shares of PB Fintech debuted at Rs 1,150 — a premium of 17.34 per cent to the issue price of Rs 980 on the BSE. The share later closed at Rs 1,202.90, leading to a market cap of Rs 54,070 crore. On the NSE, the counter closed at Rs 1,201.60 after opening at Rs 1,150.