No excise duty relief plan from Centre to curb fuel prices
Petrol and diesel prices on Wednesday scaled new highs in the country as rates were hiked for the second day in a row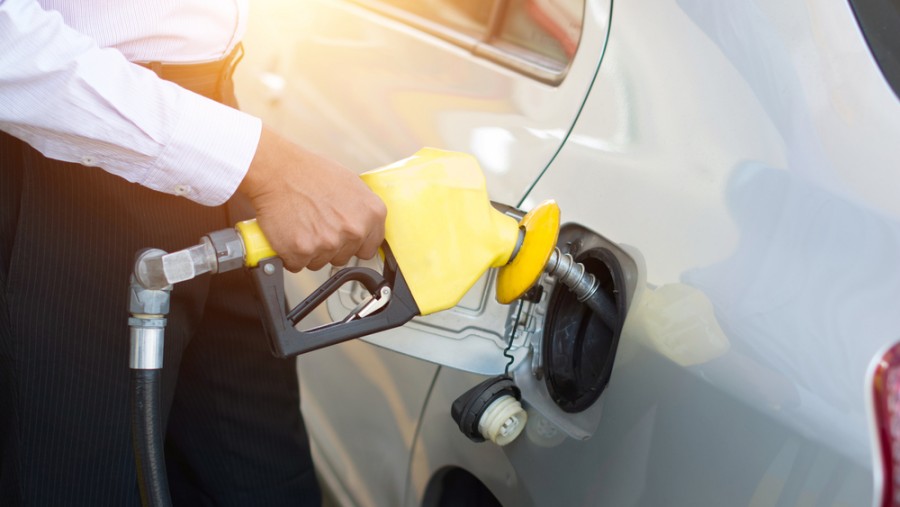 ---
New Delhi
|
Published 11.02.21, 02:25 AM
|
---
The Centre has refused to offer any relief to the public from soaring petrol and diesel prices in the form of an excise duty relief.
Analysts said any excise duy cut would reduce the share of states in absolute terms from the central pool of taxes, especially after the budget manoeuvred a cut in the excise duty on petrol and diesel while imposing an agriculture infrastructure cess on them that left unscathed the final price but skewed the share of the fuel levy towards the Centre.
"There is no such proposal at present," oil minister Dharmendra Pradhan said in the Rajya Sabha when asked if the government was looking at cutting taxes to cool off prices.
Petrol and diesel prices on Wednesday scaled new highs in the country as rates were hiked for the second day in a row. Petrol price was hiked by 30 paise per litre and diesel by 25 paise a litre, according to a price notification of state-owned fuel retailers.
International benchmark rates had plunged to decade lows in April. The government had hiked the excise duty on petrol by a record Rs 13 per litre and diesel Rs 16 a litre to mop up the gains arising from the fall in rates but did not cut taxes when the prices bounced back. Retail petrol price have risen Rs 18.01 per litre since mid-March 2020 and diesel rates have gone up Rs 15.44.
"In the last 300 days, there have been around 60 days of increase in price (and) in around 7 days in petrol and 21 days in diesel we have decreased the price. And for almost 250 days we have not increased or decreased prices... So, it's a misnomer to campaign in that way that it is all-time high," he told the Rajya Sabha.
"When the international price of crude oil is higher, we have to increase the prices and when the international price is lower, we have to decrease the prices here too. This is a market mechanism which is followed by oil marketing companies. We have given the freedom to them," he said during Question Hour.
The current rally in fuel prices is because crude oil prices have touched $61 per barrel mark for the first time in more than a year.
NFL selloff
The government will sell 20 per cent of its stake in National Fertilizers Ltd (NFL) through an offer for sale and has invited bids from merchant bankers for managing the share sale.