New age firms in payment space reluctant to comply with rules at times: Shaktikanta Das
RBI governor made these comments while delivering inaugural address at Payment System Operators Conference, Kochi, on Saturday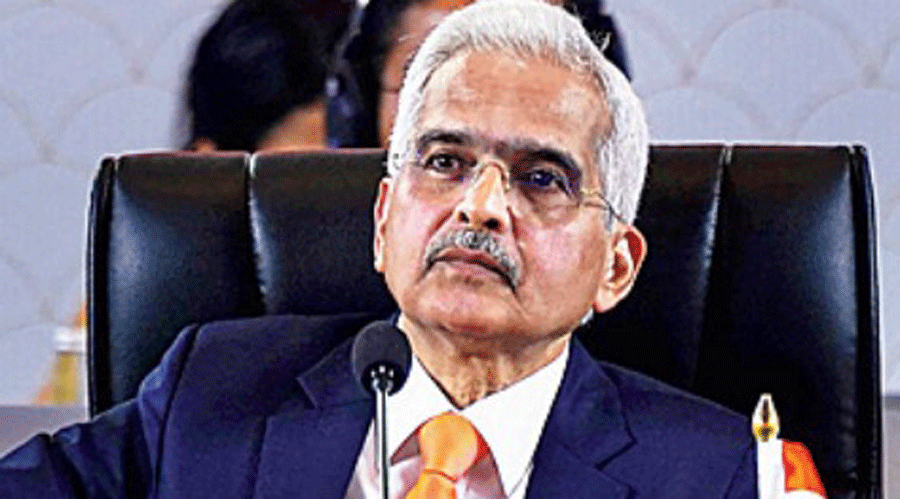 Shaktikanta Das.
File picture
---
Mumbai
|
Published 19.03.23, 01:00 AM
|
---
Reserve Bank of India (RBI) governor Shaktikanta Das on Saturday said some of the new age firms that are entering the payments ecosystem have shown a reluctance to comply with regulatory instructions at times.
The RBI governor made these comments while delivering the inaugural address at the Payment System Operators (PSO) Conference, Kochi, on Saturday.
"Since payment system operations are heavily dependent on technology, many newage tech firms are entering the payments ecosystem.
"Some of them have come under the regulatory ambit of the RBI for the first time. At times, some PSOs display unwillingness to comply with regulatory instructions, citing various reasons such as the cost of carrying out system-level changes,'' he said at the event.
Over the past few months, the central bank has increased its scrutiny in the payment ecosystem. More recently, it granted 32 in-principle authorisations to existing payment aggregators (PAs) to operate as online payment aggregators.
It also allowed 19 new online PA authorisations. However, applications of some of the existing PAs were returned by the regulator and these included PayU Payments (application returned in January 10, 2023), Paytm Payment Services (application returned on November 2022) and Freecharge Payment technologies whose application was returned on February 10. They have been told to apply within 120 days from the date of return.
Some of the PSOs that have been allowed by the RBI include The Clearing Corporation of India and the National Payments Corporation of India, apart from card networks like American Express, Diners Club, Mastercard and Visa. Certain pre-paid payment instruments like Amazon Pay and Bajaj Finance have also been allowed to operate as PSOs.
Speaking at the event, Das said that PSOs must update their legacy systems to bring them in line with changing realities.
"While any system may be presumed to be resilient and safe, a single bad experience of the customer with digital payments may drive him away to other channels or modes of payments. PSOs have a big responsibility here,'' he noted.
Das also asked the participants that for long term success, they should specifically focus on ensuring good governance and prudent risk management, maintaining robust IT infrastructure with cyber resilience, and putting in place responsive grievance redress mechanism.
While they should also ensure wider participation in the framework for offline payments, they may also work on formation of Self-Regulatory Organisations, he added.
"Every failed transaction, every fraud attempted or actually carried out, every complaint that is not satisfactorily addressed should be a cause of concern and must invite a detailed root cause analysis. It would do well to remember that like the batsman on the cricket field, you are only as good as the last ball faced'', Das said.