Narendra Modi sows agri reforms
The farm sector reforms will allow the Big Boys of Business to storm the country's farmlands and grab control over the distribution of farm produce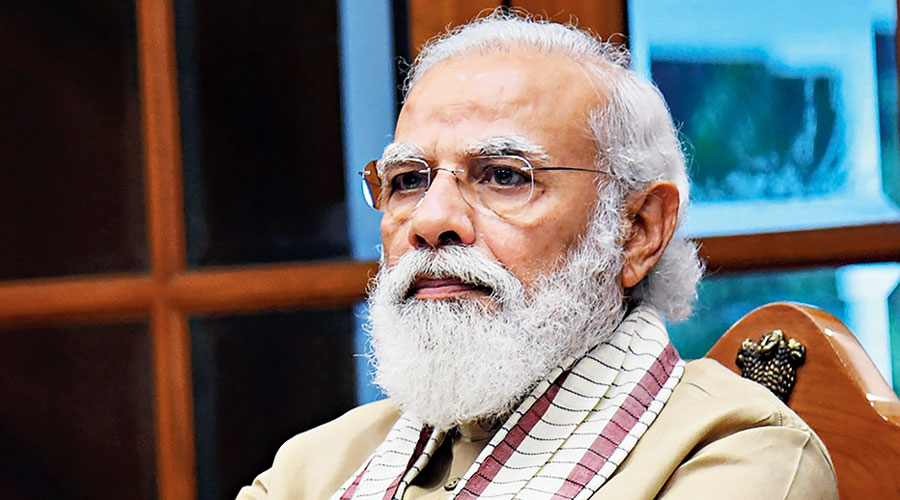 ---
---
The Narendra Modi-government on Tuesday set the stage for big bang reforms in the farm sector when it secured the Lok Sabha's approval for the first part of a three-stage legislative template with the passing of a bill to amend the 65-year-old Essential Commodities Act.
The farm sector reforms — which will allow the Big Boys of Business to storm the country's farmlands and grab control over the distribution of farm produce — are designed to break the hegemony of the mandis, usher in contract farming in a big way, catalyse the creation of large cold chain storage facilities and logistic networks and shake off decades-old stockholding restrictions that were designed to ensure a pricing system that would be fair to both farmers and retail consumers at the end of a convoluted value chain.
The contours of the reform process were outlined in June when the Centre passed three ordinances that are now set to gain the imprimatur of Parliament through legislative amendments.
But the changes have already sparked an outcry from opposition MPs who worry that the system is now being gamed to help big business rather than the farmers who supposedly will get a fair price for their produce.
On Wednesday, the Lok Sabha is expected to debate the second piece of legislation — the Farmers' Produce Trade and Commerce (Promotion and Facilitation) Bill — which seeks to give farmers the freedom to skirt the mandi system and sell their produce through alternative trading channels that the large retailing channels in the country hope to create.
Later, the House will also debate a proposal to allow big business to establish large contract farms, which many believe will threaten the livelihood of the small and marginal farmers who hold less than 2 hectares of land each and account for over 86 per cent of all the farmers in the country.
Fierce debate
The Modi-government's farm sector reforms came under attack during the Lok Sabha debate with several opposition members dubbing it as a thinly-disguised plan to favour a few crony capitalists while professing to create a brave new world for farmers.
The Essential Commodities (Amendment) Bill, 2020, seeks to deregulate food items, including cereals pulses and onion.
Trinamul Congress' Saugata Roy and Kalyan Banerjee opposed the bill and accused the Centre of taking away the power of states. "I don't understand what was the hurry of bringing the ordinance," Roy said and claimed the legislation will benefit big traders, while farmers would be left in the lurch. "It will give big corporates entry into the space of farmers."
The Opposition cited to the provision that does away with stock limit unless prices shoot up to extra-ordinary levels.
Participating in the debate, Shiromani Akali Dal chief Sukhbir Singh Badal, an ally of the ruling BJP, spoke about "misgivings" and "doubts" among farmers on the Bill and two other proposed legislations related to the farm sector.