She takes what you've told Facebook and sells it to a luxury brand
Morin Oluwole is the global head of luxury for Facebook and Instagram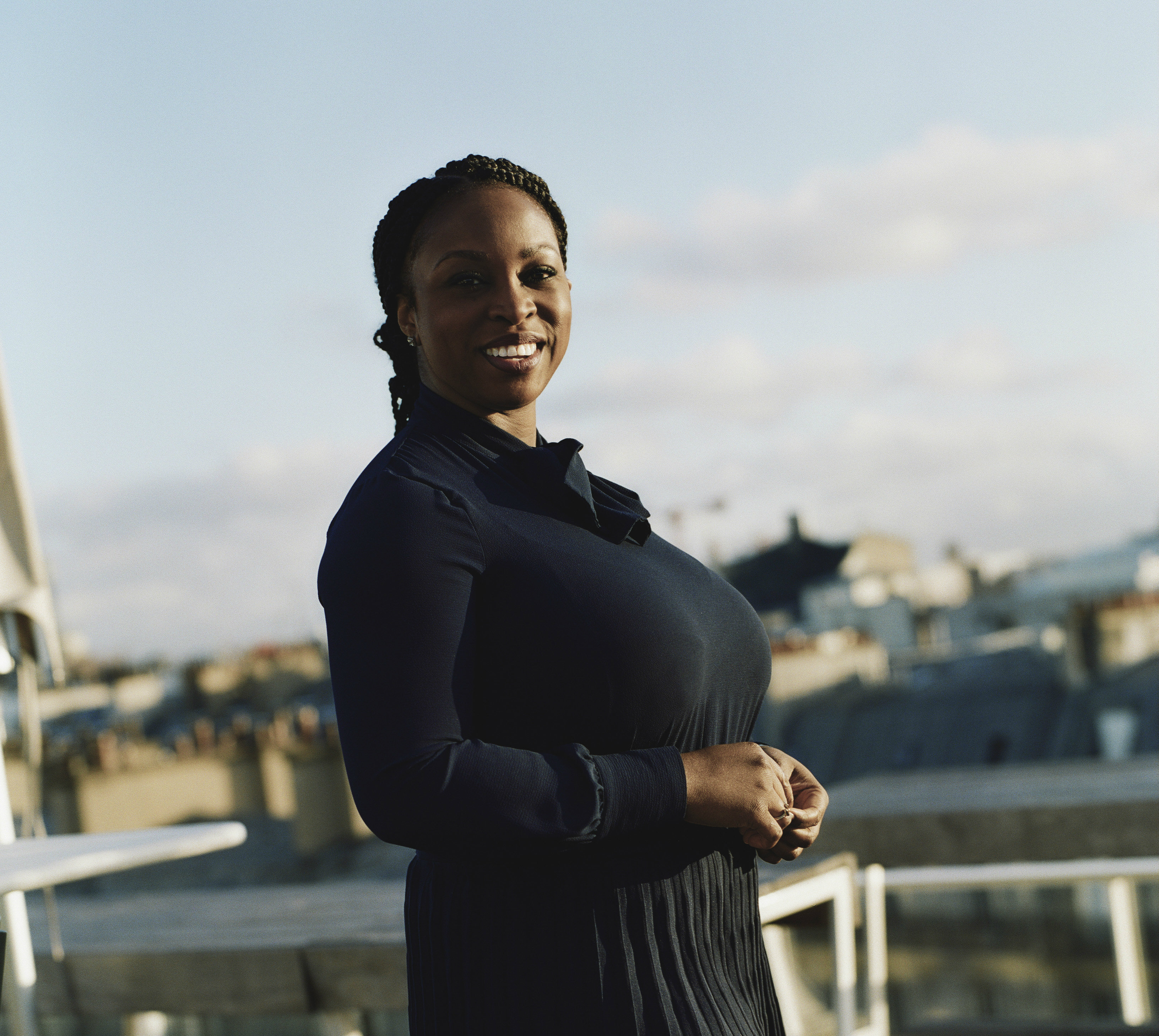 Morin Oluwole's area of expertise is to employ users' data profiles for targeted advertising on Facebook and Instagram.
The New York Times
---
Paris
|
Published 09.03.19, 08:11 AM
|
---
Facebook has been mired in mud for the past year, with its data-sharing and disinformation scandals and the subsequent fallout. But there is a woman in Paris whose job it is to make the platform look as appealing as possible to an industry that is all about beauty and image: Morin Oluwole, the global head of luxury for Facebook and Instagram.
Because she is good at her job and because she is a rare combination in the technology sphere — a woman, a minority and a luxury brand acolyte — the company has been touting her as one of its public faces.
Not an easy assignment. With Facebook drawing attention for its data practices and use of personal information to make money, Oluwole, 34, and her particular area of expertise — how to employ users' data profiles for targeted advertising on Facebook and Instagram — have been encountering increased public scrutiny and pressure. So much so that she became visibly uncomfortable when the subject was broached.
"It's a false idea that there is a collection, there is a transfer, there is a sale of data to clients," she said during a recent interview in a nondescript conference room at Facebook's headquarters in the Paris' Second Arrondissement. "Data is not transferred." She stared, not blinking. "That's super, super clear and very important."
Well, OK: Data might not be sold. But it is used. And luxury has benefited.
When Oluwole opened her division four years ago, she said, she faced resistance from the old-school fashion names, long averse to digital novelty. Slowly, she earned executives' trust — not only because she is a savvy marketer with a master's degree in business administration from Columbia University, but also because she is a devoted luxury consumer. On the day of the interview, she had augmented her swishy navy Maje minidress with Chanel boots that had a golf-ball-size pearl suspended in each clear Lucite heel, a stainless-steel Rolex Datejust watch and a Louis Vuitton ring adorned with the initial M.
Her iPhone was enveloped by a Goyard case. Her business card holder: Chanel. This season, she attended the Christian Dior and Berluti shows. "Luxury is what I do," she said, "but it's also part of my innate life."
Born in Lagos, Nigeria, to a family of doctors and lawyers, and educated in England, Oluwole joined Facebook in 2006, when she was a pre-med undergrad at Stanford University and the startup was still an inter-university network with just 150 employees. In 2013, she saw the potential of the fashion world, and persuaded her then-boss Carolyn Everson, Facebook's vice president of global marketing solutions, to establish a department focused squarely on the luxury sector.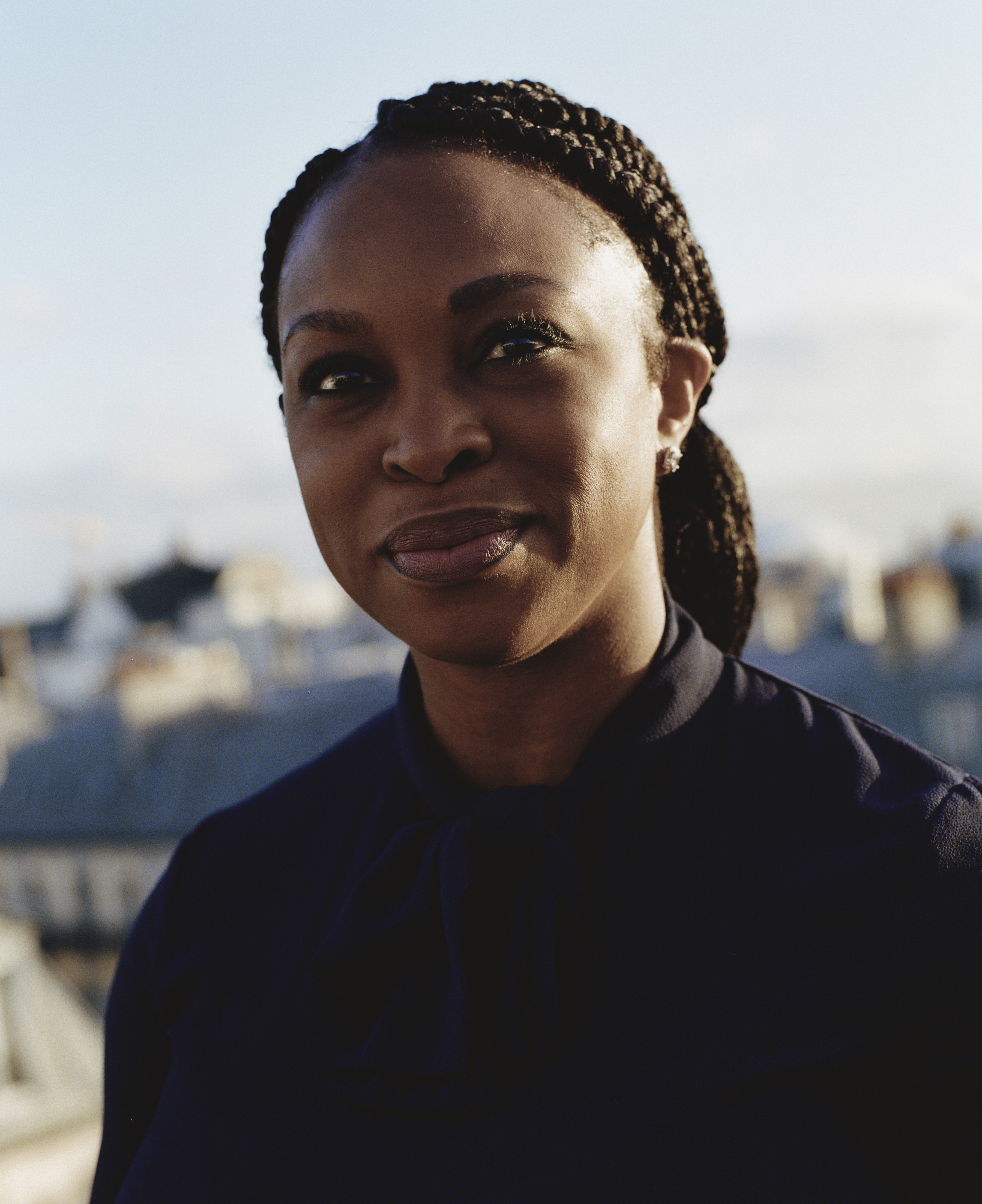 In 2015, Oluwole opened her two-person "global luxury hub" in Paris. She rented a small apartment in the hipster neighbourhood of Montorgueil (and has since bought a home in the tony 16th Arrondissement) and enrolled in French classes at the Alliance Française.
About the same time, Instagram hired Eva Chen, the well-connected former editor-in-chief of Lucky magazine, as director of fashion partnerships for the platform in New York. Chen's brief has been to consult with fashionable figures, such as models, designers, stylists and celebrities, and help them create posts that increase their followers (her services are free).
Oluwole runs the business side of the equation: counseling luxury brands on how to use Facebook and Instagram to their financial benefit, and she bills clients like advertising agencies do, based on consumer response, such as clicks per post.
Louis Vuitton and Dior were the first to grasp Oluwole's pitch and sign on. Gucci, Bottega Veneta, Hermès and others soon followed. Her division has grown to 10 staff members in Paris, with satellite offices in New York, London, Milan, Dubai, Seoul, Tokyo and Hong Kong. She wouldn't say how many brands are advertisers or partners on Facebook or Instagram but "we represent all the major players in the luxury business", she said.
Oluwole's staff creates profiles — compiled from user information, like date of birth, ZIP code, education and work history, favourite music, pages followed — to pinpoint ad targets for brands. For several years, Facebook and Instagram also incorporated information from third-party brokers like Acxiom (now known as LiveRamp Holdings) but such data compilation was banned when the General Data Protection Regulation went into effect in the European Union in May.
Facebook and Instagram were obliged to change their gathering process "across the board" to be compliant, Oluwole said: "We no longer get information from external sources. We can't see what kind of car someone bought, because we don't work with that data provider anymore."
But say you live in 90210 — Beverly Hills — and you "like" Tesla, Fendi and Peninsula Hotels. That would make you a bull's-eyefor Oluwole's partners.
"Facebook has all this data that you don't realise they have," said Scott Galloway, professor of marketing at NYU's Stern School of Business, and author of The Four: The Hidden DNA of Amazon, Apple, Facebook and Google. "They know you better than your doctor, priest and rabbi."

The problem, he said, is that "bad actors can weaponise that data," as Cambridge Analytica proved last spring, when the London-based political consulting firm revealed that it had harvested personal data from millions on Facebook — specifics that investigators said swayed elections and Britain's vote to leave the European Union.
No one is saying that Gucci, Louis Vuitton and Oluwole's other clients are involved in anything similar. But it is true that she has built a business, and a lucrative one, on capturing user information and exploiting it to the profit of Facebook, Instagram and their luxury partners. While she would not specify the division's revenue, she said her division's piece of the Facebook pie was "quite significant" and added, brightly, "our potential is still large".
She is not the only one who thinks so. Last summer, YouTube hired "CNN Style" host Derek Blasberg, and Snapchat lured Selby Drummond from her longtime editor's post at American Vogue; they, too, have been charged with forging alliances with luxury, apparel and beauty brands.
Other platforms have begun to muscle in on Oluwole's territory. In August, Drummond had a preview of Adidas's Falcon W shoe on a new Snapchat show called "Fashion 5 Ways;" the stock sold out in six hours. Blasberg teamed with Rihanna to stream her Savage x Fenty lingerie show on YouTube during New York Fashion Week last September; they further amped up the noise by packing the front row with popular social media influencers.
As a result, Facebook is increasing its efforts — or, as Oluwole said, putting "more functionalities in the pipeline." IGTV, or Instagram Television, is becoming a more important channel on the app. "Stories" are expanding at Facebook. And there is "Shopping," a new Instagram tab dedicated to exactly that.
"One day," Oluwole said, technology will "create some sort of system that allows you to intelligently guess what the next items are that a consumer wants to purchase". She looked excited. That time, she said, would be "great".
c.2019 New York Times News Service