Govt to focus on public investment in infrastructure in next budget
The budget for the 2021-22 fiscal is expected to be tabled in Parliament on February 1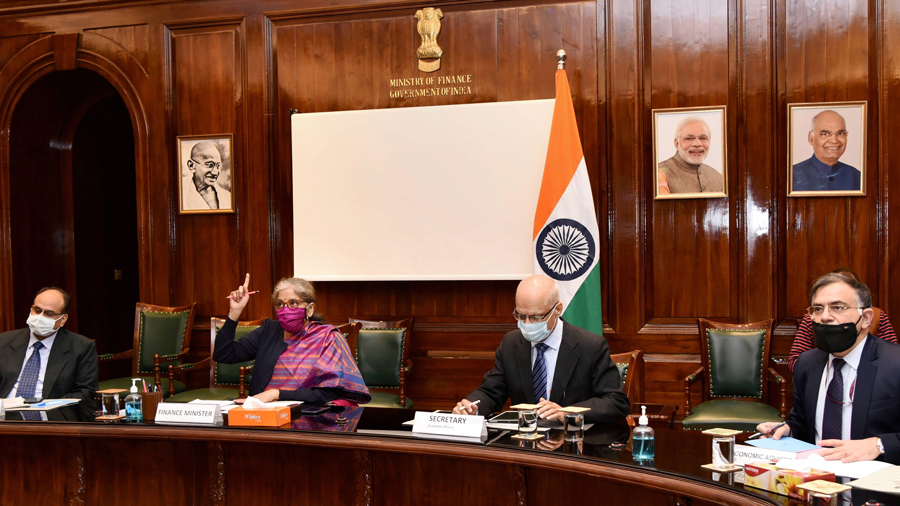 ---
---
The Narendra Modi government will focus on public investment in infrastructure in the next budget as this will reinvigorate an economy devastated by the virus, finance minister Nirmala Sitharaman said at an Assocham event. She said the government will also intensify its stake sale efforts.
"We shall definitely sustain the momentum of public spending in infrastructure. Because that is one way we assure that the multipliers will work and the economy's revival will be sustainable... I am conscious that the forthcoming budget will have a vibrancy that is so required for the economy's revival," she said.
With regard to the government''s stake sale programme, she said the pace of disinvestment will now gain a "lot of momentum".
Assocham president Niranjan Hiranandani urged the Centre and farmers' organisations to resolve the impasse over the new agri laws, saying that the protests are inflicting a heavy blow to the economies of Punjab, Haryana, Himachal Pradesh and J&K.
"A daily loss of Rs 3,000-3,500 crore is resulting in the economies of the region," according to a rough estimate .
"The size of the combined economies of Punjab, Haryana, Himachal Pradesh and J&K is about Rs 18 lakh crore. With the ongoing farmers' agitation and blockade of roads, toll plazas and railways, the economic activities have come to a halt," Hiranandani said.
Supply chains
The world wants resilient supply chains and it is looking at India as a trusted partner, Piyush Goyal said at the annual general meeting of the Indian Chamber of Commerce. He said Atmanirbhar Bharat was not about closing engagement with the rest of the world.
"We are on the contrary expanding our engagement; we should import modern technology,modern equipment which can help us do the job better," he said while addressing the members on a virtual platform.
Exports fall
India's exports dipped 8.74 per cent to $23.52 billion in November. Trade deficit during the month narrowed to $9.87 billion as imports declined by 13.32 per cent to $33.39 billion, the trade data showed.