Modi focus on skilling at G20 summit
The PM offered India's IT prowess to develop digital facilities for an efficient functioning of the G20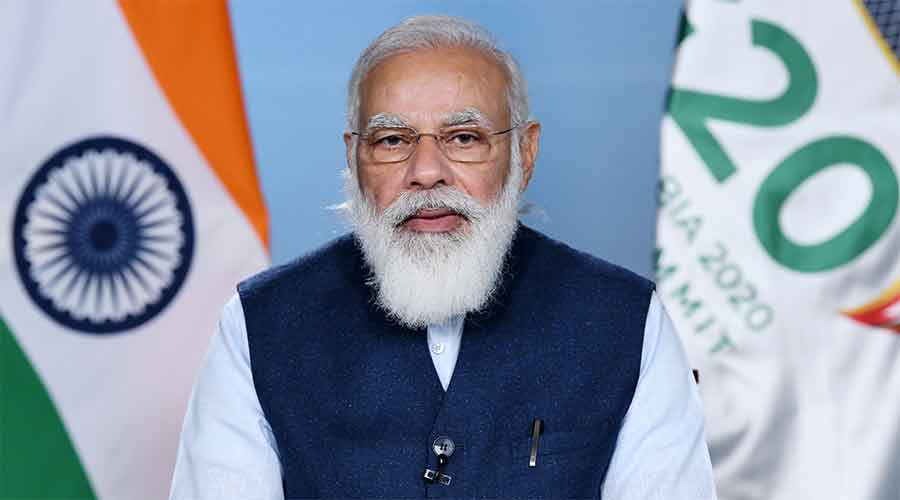 ---
---
Terming the Covid-19 pandemic an important turning point in the history of humanity and the biggest challenge the world is facing since World War II, Prime Minister Narendra Modi at the G20 summit called for a new global index based on talent, technology, transparency and trusteeship towards the planet in the post-corona world.
Modi on Sunday said climate change must be fought not in silos but in an integrated, comprehensive and holistic way and asserted that the entire world can progress faster if there is greater support of technology and finance to developing nations.
The Prime Minister said "Work from Anywhere" is a new normal in the post-Covid world and suggested creation of a virtual G20 secretariat as a follow up and documentation repository. India is scheduled to host the G20 summit in 2022.
Multi-skilling and re-skilling to build a talent pool will enhance dignity and resilience of workers, Modi said, adding that the value of new technologies should be measured by their benefit to humanity.
Modi also offered India's IT prowess to develop digital facilities for an efficient functioning of the G20.