Mercedes Benz rolls out MPV
The V-Class will have two options — six-seat and seven-seat —and will sport a BSVI-compliant diesel engine of 2.1 litres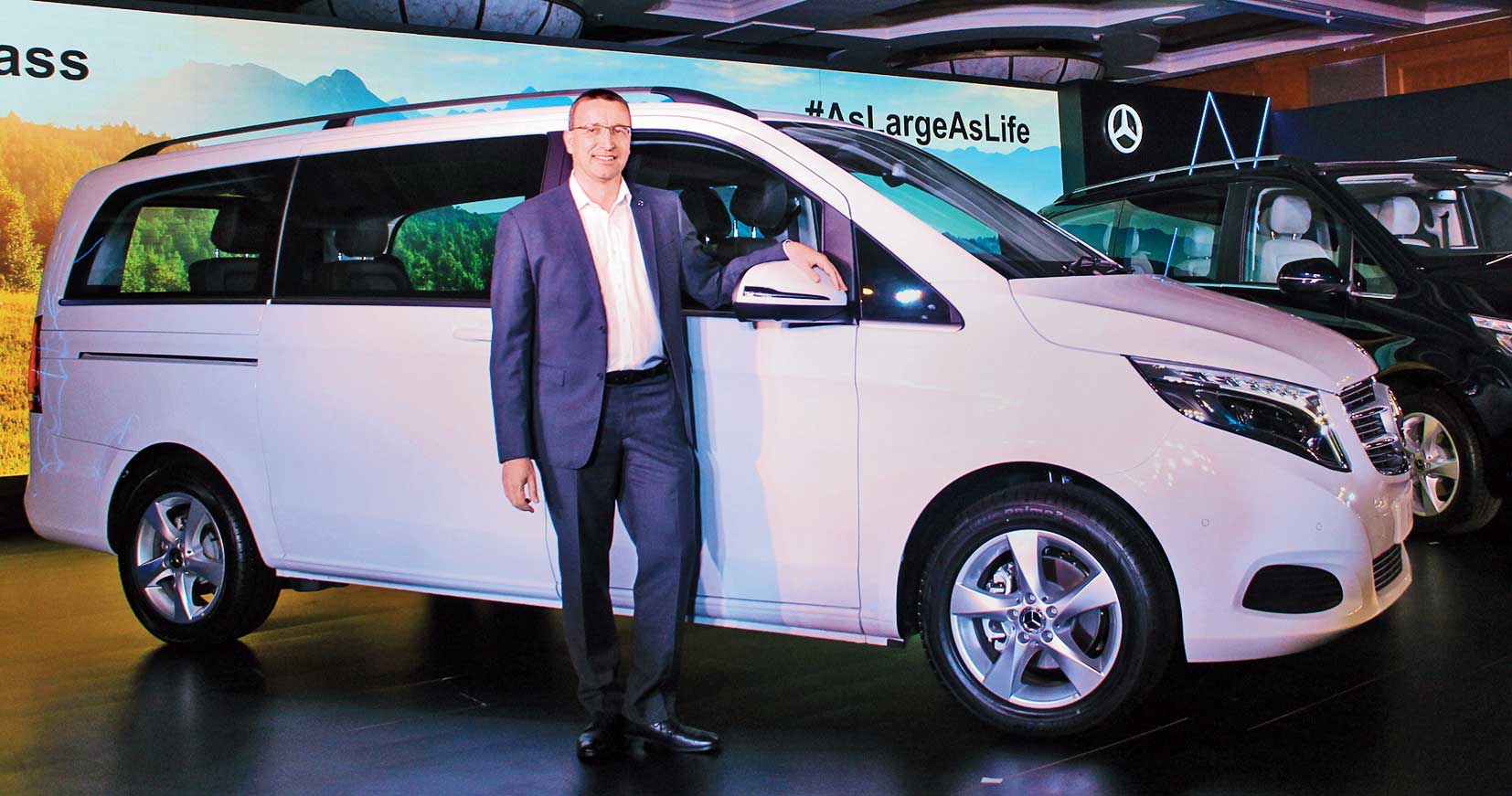 ---
---
Mercedes Benz India Limited (MBIL) on Thursday made a foray into the multi-purpose vehicle (MPV) segment with the launch of its V-Class here.
"It combines the functionality of an MPV with the luxury of a Mercedes. We sell the V-Class in 90 countries and in India we are defining a new mobility landscape with the V-Class," said Martin Shwenk, managing director of MBIL.
The V-Class will have two options — six-seat and seven-seat —and will sport a BSVI-compliant diesel engine of 2.1 litres. By the end of this year, MBIL hopes to have its entire portfolio of cars fitted with BSVI-compliant engines.
"We will be ahead of the government schedule and have BSVI-ready cars before the government deadline of 2020," said Shwenk.
The V-Class will be sold as completely built units (CBUs) with introductory prices ranging between Rs 68.40 lakh and Rs 89.90 lakh. It is targeted at a wide array of potential customers.