Life Insurance Corporation IPO likely to get cabinet clearance this week
Although the amount of the stake the government will sell is unclear, it could be up to 5 per cent, according to indications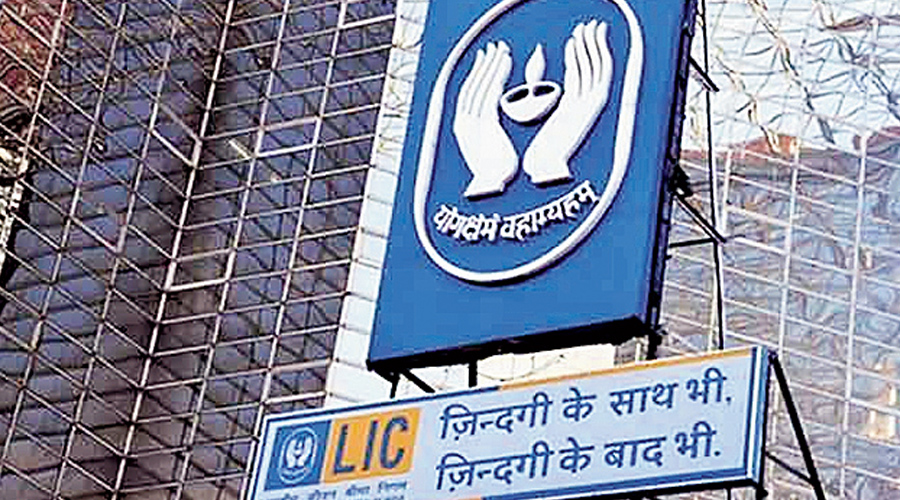 ---
Published 07.07.21, 02:07 AM
|
---
The much awaited initial public offer of Life Insurance Corporation is likely to get the clearance of the cabinet this week, which is expected to give a leg-up to the Modi government's ambitious disinvestment target of Rs 1.75 lakh crore for the current fiscal.
Although the amount of the stake the government will sell in this mega IPO is unclear, it could be up to 5 per cent, according to indications. The government at present owns 100 per cent in the insurance behemoth. Once listed, it is likely to be one of the leading companies by market capitalisation with an estimated valuation of Rs 8-10 lakh crore.
Officials expect the IPO could hit the market in mid-January if the government and LIC follows the timelines of the sale and market conditions were favourable.
The government has notified 27 amendments in the LIC Act, 1956, which are part of Finance Act 2021, paving the way for the 65-year old corporation, with over Rs 35 lakh crore assets, to corporatise and list its shares on the domestic stock exchanges.
The amendments to LIC Act include putting in place a board with independent directors in line with listing obligations, increasing the authorised capital to Rs 25,000 crore divided into 2,500 crore shares of Rs 10 each.
Legislative changes have also been made for LIC to appoint an audit committee, select auditors, declare dividend and issue bonus shares. The amendments do not alter the legal position of the corporation or turn it into a company. It continues to be governed by the LIC Act.
Amendments have also been done to ensure that the Centre will hold at least 75 per cent stake in LIC for the next five years after listing and at least 51 per cent in the insurance behemoth after that period.
Up to 10 per cent of the LIC IPO issue size would be reserved for policyholders, minister of state for finance Anurag Thakur had informed parliament. The government will remain the majority shareholder and will continue to retain management control, safeguarding the interest of policyholders, he had said.
NMDC selloff
The government on Tuesday was assured of at least Rs 3,700 crore from NMDC's share sale after institutional investors overwhelming subscribed to the OFS on Day 1. 
The government is selling over 21.95 crore shares or 7.49 per cent stake in state-owned miner NMDC at a floor price of Rs 165 a piece.  This is the first PSU offer for sale (OFS) in the current fiscal. 
 The two-day offer for sale will open for subscription by retail investors on Wednesday. Over 2.19 crore shares would be offered to retail investors at a floor price of Rs 165 a piece
On Tuesday, as against over 10.55 crore shares on offer for institutional investors, they put in bids for over 22.55 crore shares or 2.14 times.