LIC float to set divestment tempo
The ambitious Rs 1.75 lakh crore disinvestment target for the current fiscal is almost certain to be missed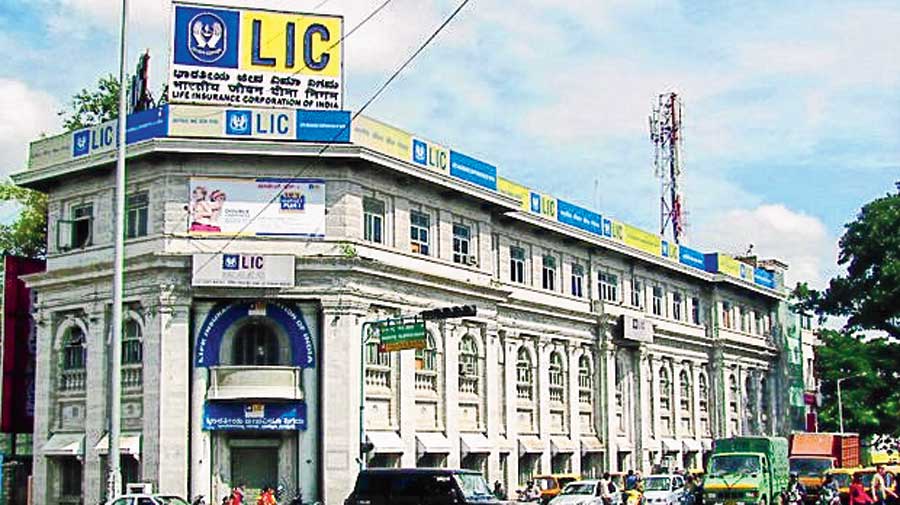 ---
New Delhi
|
Published 13.01.22, 02:34 AM
|
---
Strategic sale will continue to be the buzzword of Union Budget 2022 with the Modi government planning to line up IDBI Bank and BPCL among others for sale.
The ambitious Rs 1.75 lakh crore disinvestment target for the current fiscal is almost certain to be missed, and the target for 2022-23 would depend on the LIC IPO planned for listing in the current quarter of the fiscal.
The LIC float is expected to include a sale of up to 10 per cent stake in the insurer, which is estimated to fetch the government around Rs 80,000-1,00,000 crore.
Sources said if the government is able to push through the LIC offer, it would set the target for next year at around similar levels as there are several state-owned firms where the stake sale work have seen significant progress.
In the current fiscal, the Centre sold Air India to the Tata group for Rs 18,000 crore. However, the Centre could keep only 15 per cent of the proceeds with itself, with the rest going to clear AI's debt.
The pending big ticket divestments apart from the IPO of LIC, include IDBI Bank, Bharat Petroleum Corporation, Pawan Hans, Shipping Corporation of India, BEML and Container Corporation . 
Finance minister Nirmala Sitharaman had also announced privatising two state-owned banks and one insurance company. These could be pushed to the next fiscal.
Also several state owned assets have been identified for monetisation. They could be part of the budget proposals as the budget for 2023-24 going by previous instances is likely to be populist.
"The government's ability to cement higher growth in direct taxes and garner disinvestment receipts would play a critical role in determining the extent of the fiscal consolidation that is feasible in FY2023," Aditi Nayar, chief economist, Icra said.
She said "in the adverse case (moderate Covid wave in FY2023), we have projected the fiscal deficit at a higher Rs 17.9 lakh crore (or 6.9 per cent of GDP), driven by two major outlays intended to bolster confidence amongst households, amidst lower indirect taxes and compressed disinvestment flows."
The rating agency expects the government's fiscal deficit to print at Rs 16.6 lakh crore or 7.1 per cent of GDP in FY2022, overshooting the budgeted target of Rs 15,06,812 crore or 6.8 per cent because of a miss in the disinvestment target.
Industry chambers CII urged the government to "hasten the disinvestment process of the identified PSUs such as LIC, BPCL and Shipping Corporation of India. Use the proceeds from disinvestment for creating social and physical infrastructure, both in urban and rural areas."
"To attract private investment in the National Monetisation Pipeline (NMP), put in place a conducive regulatory framework, transparent bidding process, flexible contract management and a credible dispute settlement procedure," it said.