Lakshmi Vilas, IBH to merge
For every 100 shares, the LVB shareholders will get 14 shares of Indiabulls Housing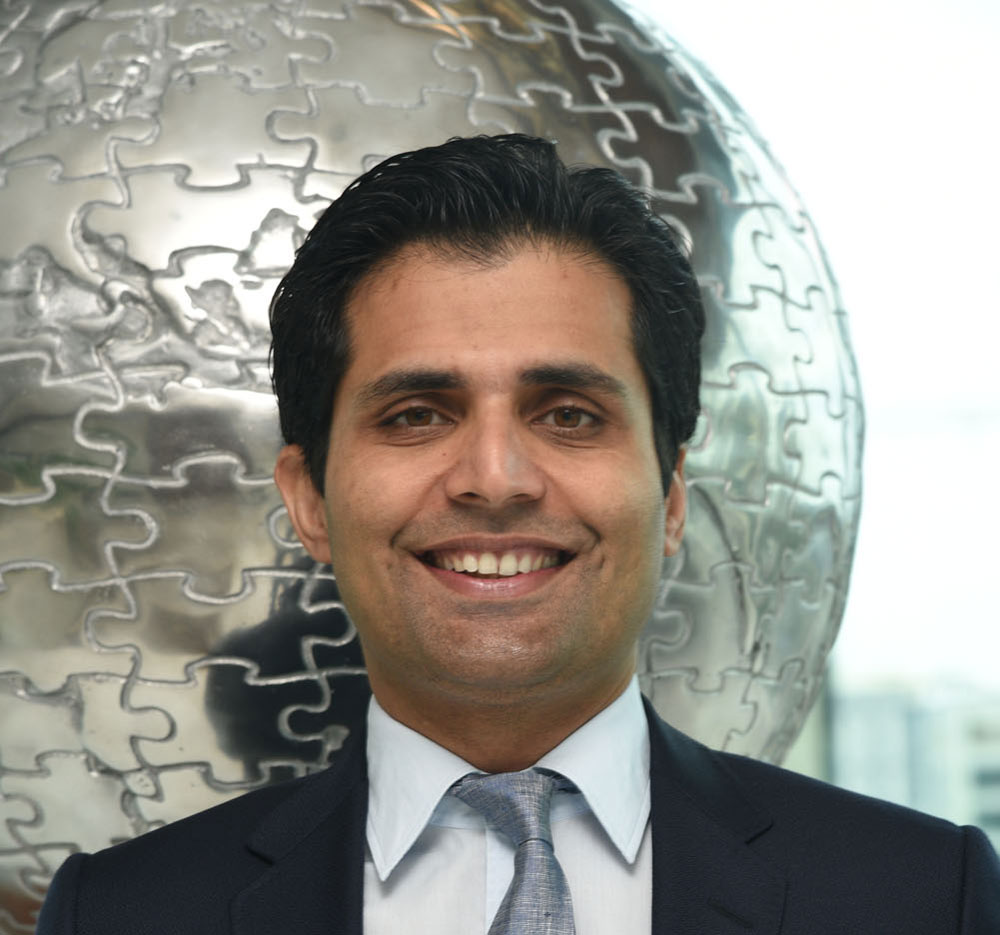 ---
|
Mumbai
|
Published 05.04.19, 07:19 PM
---
Mid-sized private sector lender Lakshmi Vilas Bank (LVB) is merging with Indiabulls Housing Finance (IBH), a move that will give the latter yet another shot to become a bank.
The boards of both the entities on Friday approved the amalgamation by which the shareholders of LVB (face value of Rs 10) will get 0.14 shares of IBH (face value of Rs 2) for every share they hold. In other words, for every 100 shares, the LVB shareholders will get 14 shares of Indiabulls Housing.
IBH is part of a group that has interests in real estate. The focus of attention has turned to the RBI, which has been wary of giving a banking licence to such entities. IBH was one of the 26 applicants for bank licences in the private sector in 2013. Of these, only two — IDFC and Bandhan Bank — had received the permission from the banking regulator.
Chennai-based LVB has a network of 569 branches and 1,046 ATMs across 19 states and one union territory as on December 31, 2018.
IBH, which is the third largest housing finance company in terms of market share, has a net worth of Rs 17,792 crore, a capital adequacy ratio of over 24 per cent and a loan book of over Rs 99,270 crore as of December 31, 2018. During the nine-month period of this fiscal, the company had posted a net profit of Rs 3,084 crore.
Both the firms pointed out that the merger would be a win-win deal.
IBH will gain access to low- cost deposits and an expanded distribution franchise. In addition, it will be able to diversify its operations. IBH also expects cross-selling opportunities as it targets the bank's clients .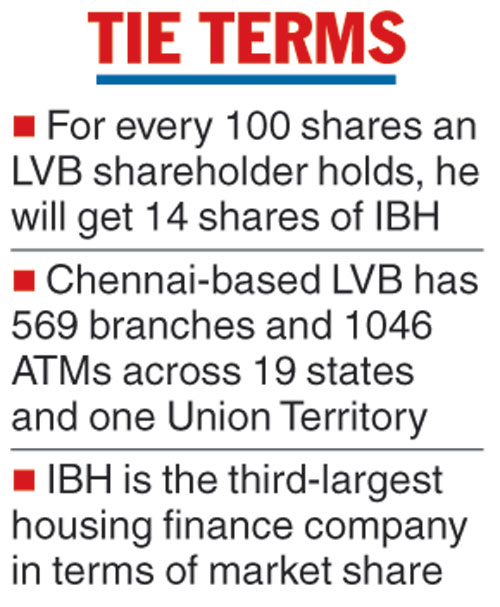 Observers point out that one of the challenges which the merged entity may have to face is cultural integration. LVB, founded in 1926 by seven businessmen from Karur in Tamil Nadu, has a strong presence in the South, while IBHFL is a major player in the northern and western markets.
Based on the numbers for the nine months till December 31, 2018, the amalgamated entity will have a loan book of Rs 1,23,393 crore and a capital adequacy ratio of 20.6 per cent, of which Tier-1 capital will be 14.4 per cent.
The merged entity is also expected to meet the eligibility norms for a banking licence as prescribed by the RBI.
The central bank mandates that promoter holding in private sector banks to be brought down to 15 per cent. The current promoter shareholding in IBHFL is 21.5 per cent. The expectation is this will be brought down to 15 per cent, when the merger is effective.
IBH said its high liquidity holdings — Rs 27,512 crore as on March 31, 2019 — will easily meet the statutory liquidity ratio and cash-reserve ratio requirements.
The comp any said its board has set up a reorganisation committee, under S.S. Mundra, independent director on its board and former deputy governor, RBI, to take the necessary decisions on the proposed merger.
While Sameer Gehlaut will be the Vice Chairman of the amalgamated entity, Gagan Banga and Parthasarathi Mukherjee will be the joint managing directors.